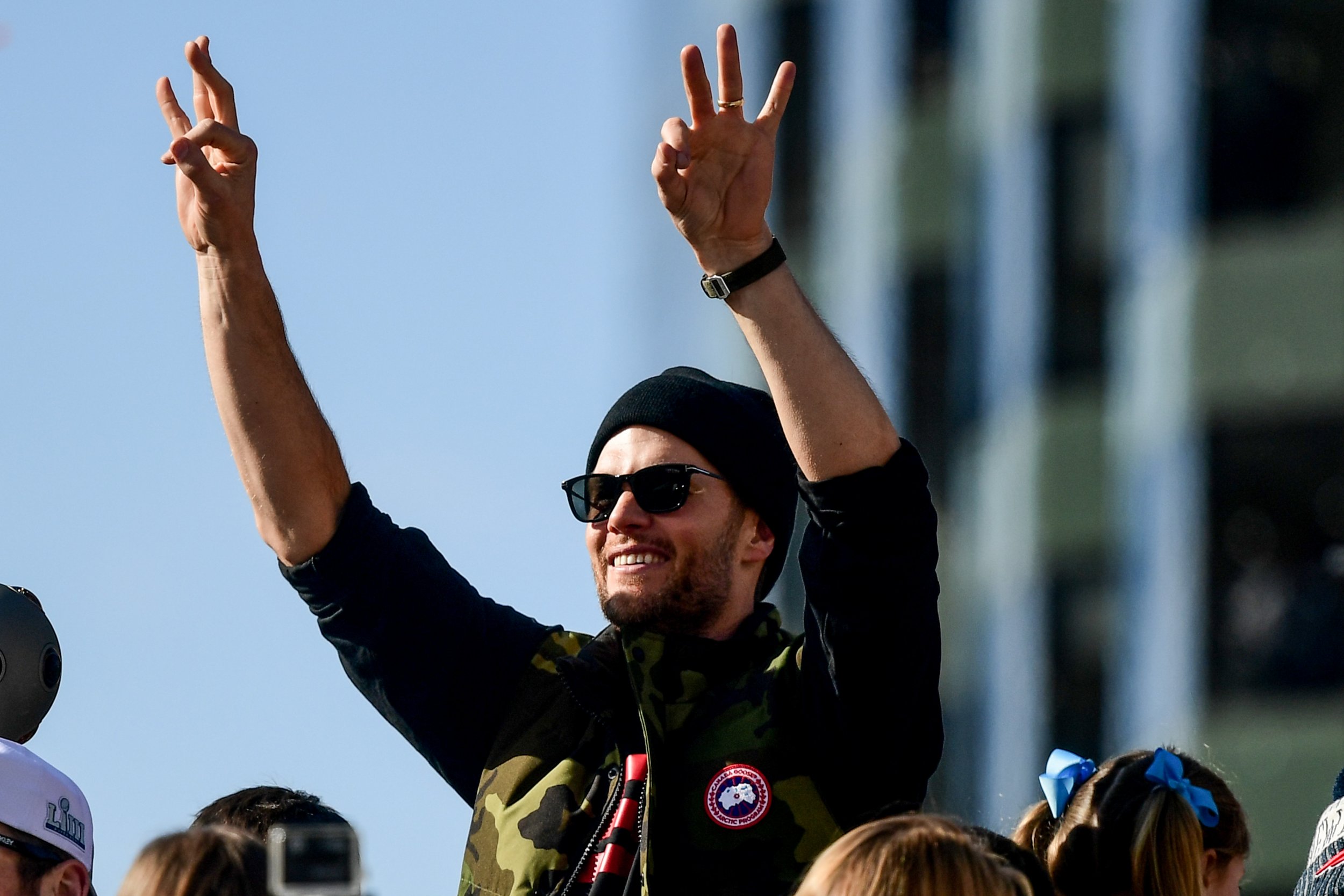 Tom Brady must have wondered whether joining Twitter was worth the hassle, after his arrival on the social media platform was met by fellow athletes warning him against online trolls.
An active Instagram user, the six-time Super Bowl winner made his first appearance on Twitter on Monday, amassing over 250,000 followers in a short space of time.
NFL star-turned-journalist Donté Stallworth warned Brady of the perils of being on the platform.
"Welcome to hell," the former wide receiver, who played with Brady during the 2007 and 2012 seasons, tweeted.
The New England Patriots great's response was as snappy as one of his passes.
"I heard everyone's really supportive around here?" Brady replied.
Denver Nuggets point guard Isaiah Thomas also cautioned the four-time Super Bowl MVP about the perils of being on Twitter, although his take was more positive than Stallworth's.
"Welcome to the Twitter world TB," he tweeted.
"It's full of hate in this world but it's fun."
Despite his glittering career, the 41-year-old is far from being universally loved. Brady acknowledged any Twitter users who shared their names with him must have had to deal with some unwarranted verbal abuse at some stage in their lives.
"I'd like to apologize to whoever used to have it for all the mean stuff people said to them," the Patriots quarterback replied to ESPN journalist Steve Levy, who had wondered why the Twitter handle @TomBrady hadn't been taken yet.
Not that Brady needed any tips on Twitter etiquette as, if his first contribution was anything to go by, he's figured out the platform to perfection.
With his first tweet, the Patriots quarterback announced his retirement.
"I'm retiring. In my spare time, I'll be tweeting," he said, sending shockwaves through the NFL and world sports as a whole.
It quickly emerged that Brady's original tweet was simply an April Fools' gag, as he followed it up with "Was this a bad joke?" quip.
Judging by the reply from the New England Patriots' official account, many must have thought it was.
Brady will turn 42 before the beginning of next season but has repeatedly stated he intends to play until he's 45.
Aside from being warned against trolls and fooling people into believing he was stepping away from football, Brady received a warm welcome on the platform.
Golf star Rickie Fowler mocked him for taking so long to appear on Twitter, while Dwayne "The Rock" Johnson praised Brady's sartorial choices.
New York Giants wide receiver Golden Tate jokingly sent Brady condolences for Rob Gronkowski's retirement.
Tate, who was rumored to sign for the Patriots this offseason before moving to the Giants, also took the opportunity to ask Brady for a follow back.
Meanwhile, radio host Rich Eisen expressed the thought that crossed the mind of every football fan, suggesting it was now time for Bill Belichick to join Twitter.
Entertaining as the prospect sounds, it seems somewhat unlikely Belichick will ever share some of his wisdom in a 140-character message.
About the writer
Dan Cancian is currently a reporter for Newsweek based in London, England. Prior to joining Newsweek in January 2018, he was a news and business reporter at International Business Times UK. Dan has also written for The Guardian and The Observer.