Welfare Recipient Refuses to Apologize for Spending Taxpayer Money on Weed and Meth
A man who admitted to spending his government check on illegal drugs said it would be pointless to apologize for doing so. The 30-year-old, identified only as Adrian, appeared on the Australian news show A Current Affair.
"I could say 'I'm sorry' but it wouldn't mean anything because tomorrow I'm just going to get out and get my drugs," he said.
Australia's Centrelink program, which disburses cash payments to the unemployed, retirees, students, indigenous people and others in need, has been considering implementing random drug testing according to 7 News.
The man said he receives more than $2,000 monthly from his Centrelink payments, and uses the cash left over after he's paid for his necessities to purchase marijuana and crystal methamphetamine.
"I always make sure I've got tobacco, rent and food first. Then I buy my drugs. It works, trust me," he said. "It does work. You can budget for anything as long as you budget properly."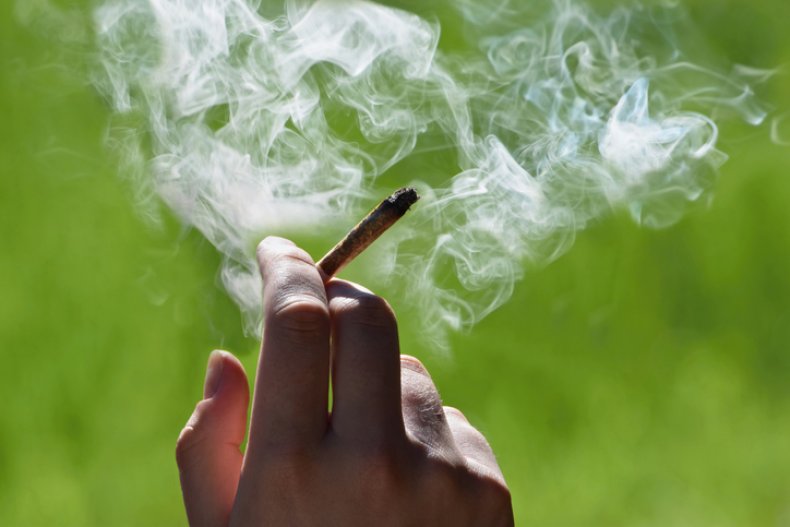 He has the ability to find work without losing his Centrelink payments, but as yet has not done so.
"I'm allowed to work part-time on my pension, but it's hard to find a job. I don't do anything. I'm a bum, I'm like the most useless bum in Australia," he said on the show.
The program also visited the apartment he lives at in Frankston's Ambassador Hotel, which is partially paid for through government housing benefits. Adrian remarked on the messy nature of his place, claiming that he had no reason to keep it tidy.
"Everyone keeps treating me like a pig because I sleep in this," he said. "Honestly, I could pay anyone around here $20 and they'd clean it up for me. I could clean it up myself in five minutes but I'm a king, I don't need to."
Australian Prime Minister Scott Morrison appeared on the show as well, stating "Welfare has to be fair to those who receive it but it also has to be fair to those who pay for it, which is the taxpayer. The taxpayer I don't think has ultimately any issues with ensuring that we help those who really need it, but they don't want to be taken for mugs."
The government has put forth a plan to institute drug testing among recipients of Newstart, Centrelink's benefit program for the unemployed. Should a recipient of benefits fail the test, their benefits would be cut by 80 percent, according to The Guardian. If they fail a second test, they would be sent to a medical professional for mandatory help.
Neighboring New Zealand already tests approximately 40,000 people a year for Newstart recipients who are applying for jobs where the employers request drug screenings. A report from the Ministry of Social Development indicated that approximately 0.3% of those tested were positive.
Tying drug testing to government benefits has been a popular proposal from many conservative governments. In April, the Los Angeles Times reported that the Trump administration was considering allowing drug testing of food stamp recipients on a state-by-state basis. A ThinkProgress analysis from 2019, however, found that tested welfare recipients in the United States use drugs at a significantly lower percentage than the general population.