Fox Business Host Suggests Welfare Recipients Should Feel Some Shame
Fox Business host Trish Regan suggested Monday that the problem with government welfare programs in America is that there is no longer any shame or stigma associated with them.
"I'm not against welfare entirely," she explained. "In fact my mother, my mother grew up at times on welfare. And she needed it and she grew up in a project in New Hampshire. But there was shame in that.... But I don't know is there's that same kind of shame anymore. There's not the same kind of stigma. And, you know, I'm not saying that there should be, but there should be some desire to not have to take a handout."
A study for the Journal of Policy Analysis and Management found that stigmatizing welfare did not disincentivize those who didn't really need it from signing up. Instead, they found, it stopped people with high levels of need and children who depended on government-assisted health care and food from signing up.
Shaming those who are disabled, ill, or otherwise unable to find work does not help them find work, wrote Dr. Jennifer Stuber, a professor at the University of Washington School of Social Work, in the study. It works to prevent them from signing up for life-saving benefits and exacerbates depression and anxiety.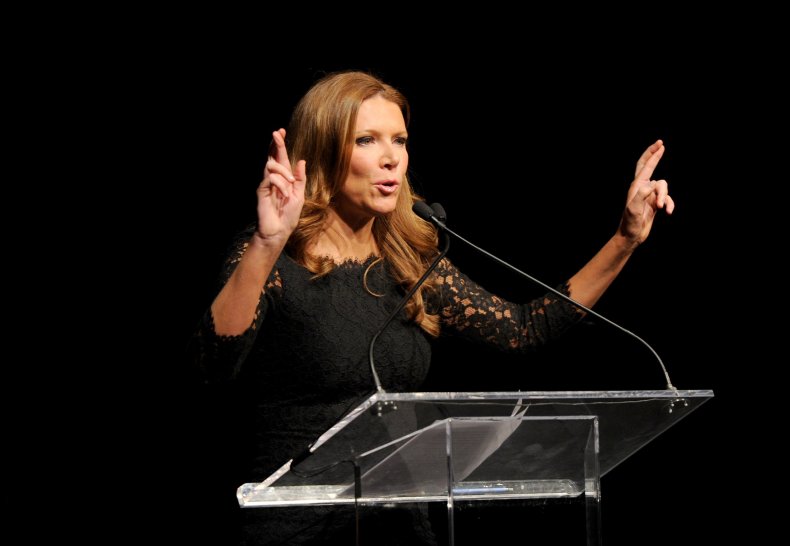 Regan's comments were in response to a new study by the conservative, anti-immigration Center for Immigration Studies, which found that in 2014, 63 percent of households headed by a noncitizen reported that they used at least one welfare program, compared to 35 percent of native-headed households. The study included subsidized school lunches and the earned income tax credit in their definition of welfare.
A Cato Institute study from 2016, however, found that immigrants used 39 percent fewer welfare and entitlements benefits per person than native-born Americans and that when immigrants did receive benefits, they were generally smaller than what native-born Americans received.
The Center for Immigration Studies got its data by looking at immigrant households instead of individuals. By census definition, if a head of household is an immigrant, then the whole household is considered an immigrant household no matter how many U.S. citizens live there.
If a family of five with one immigrant head of household and four U.S. citizens rents a room to another U.S. citizen who is on food stamps, the census considers it an immigrant household on welfare.
Only documented immigrants who have been in the United States for more than five years are eligible to enroll in welfare programs. The Trump administration is currently in the process of rewriting immigration policy to bar potential immigrants who might require welfare in the future from entering the U.S.
Update: The headline for this story has been changed to more accurately reflect Trish Regan's comments.