Trump's Requirements on Welfare Programs Could Kick Hourly Workers Off Rolls: Study
A new report by the Urban Institute found the Trump administration's policy initiative to create new, stringent work requirements for safety net programs like Medicaid, the Supplemental Nutrition Assistance Program (SNAP), public housing, and housing choice vouchers would disproportionately hurt hourly workers who are unable to control their schedules and the amount of time they work each week.
President Donald Trump and his administration have worked to secure new, stringent work requirements on a number of federal welfare programs since taking office and have provided support to states that do the same. Late this March, the Trump administration approved a new work requirement for Medicaid in Utah. In April it appealed court rulings in Arkansas and Kentucky, where a judge blocked work requirements for the program.
Most able-bodied recipients of federal welfare over the age of 18 are already required to work more than 20 hours a week. But the president's 2020 budget proposal omitted a clause that allows those experiencing hardship to be exempt from the requirements.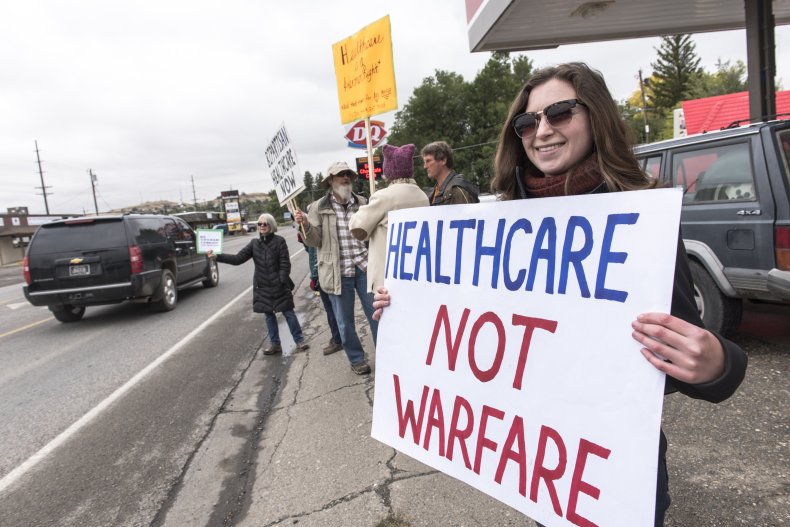 The Urban Institute study found that a number of recipients would "transition in and out of compliance" on a week-to-week basis, especially those attempting to balance family and work life.
Nearly 20 percent of workers whose families participate in at least one safety net program work a rotating, split or irregular shift schedule, according to the study. More than half of those whose families participate in welfare programs report that the hours they worked at their job varied by more than 10 hours in the last month, and only two out of five reporters had more than a week's notice about their schedule shifts.
"Our findings suggest work requirements may increase the risk that families with working adults will lose access to nutrition, health care, housing, and cash assistance benefits if these policies do not account for scheduling practices prevalent in the low-wage job market," said the report.
The requirements also "raise concerns that currently proposed or implemented work requirements in major means-tested safety net programs are not well coordinated with the reality of working life for participants."