Award Winning Photos Explore Mental Health and Depression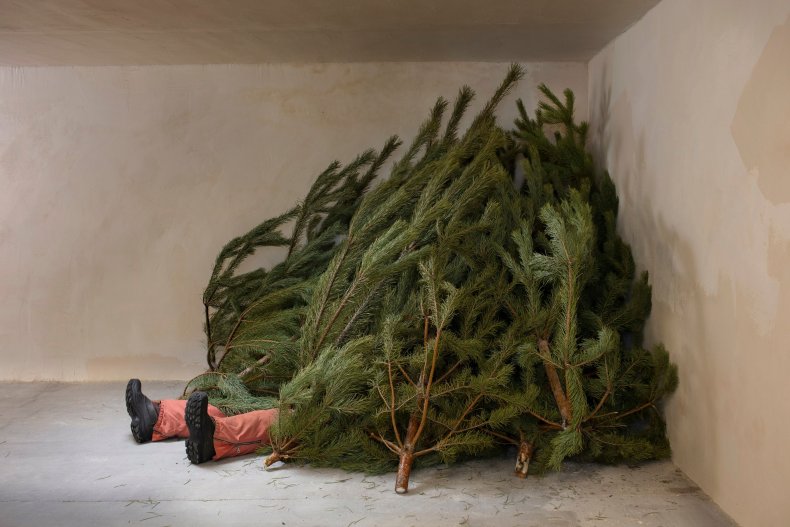 Arseniy Neskhodimov has been announced as the winner of this year's Wellcome Photography prize.
The prize recognizes provocative visual stories about the health challenges of our
time, combatting health taboos, bringing complex health issues to life and showing how health affects society. The overall winner is awarded £15,000.
Mental health issues and difficult subjects are discussed below so audience discretion is advised.
Newsweek subscription offers >
This year saw a special focus on mental health, an issue that has grown in urgency during the COVID-19 pandemic, with nations across the world imposing strict lockdowns and people being told to stay at home.
Neskhodimov was selected as the winner from a shortlist of 25 photographers from 13 countries.
His series, Prozac, which consisted of five images, explores Neskhodimov's own experiences with depression, which he has had since the age of 20.
Finding antidepressants unhelpful, Neskhodimov decided to get out of Moscow and find somewhere he could be happier, chronicling his experiences at his parents' house and in Sharm El Sheik, however, depression continued to affect him.
Newsweek subscription offers >
He now thinks depression has to be understood and treated as an illness, although he isn't sure how.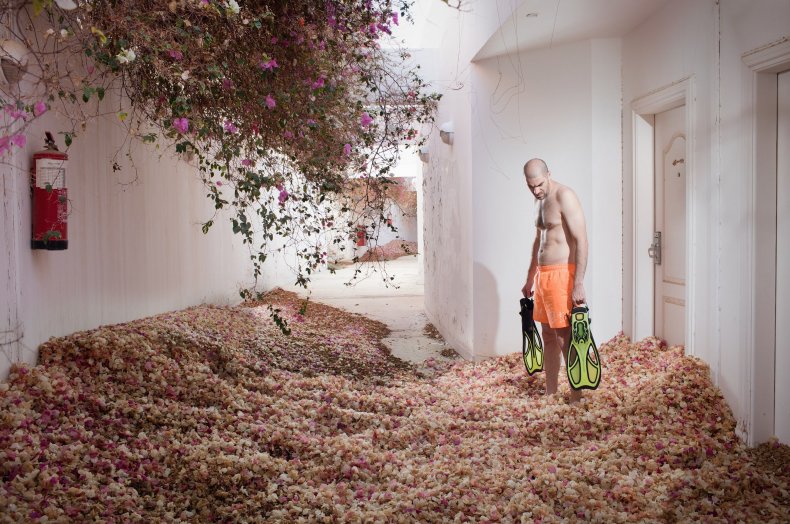 Speaking of his work, Neskhodimov said: "My self-portrait stories are a kind of therapy that help me fight off the attacks of despair and loss of meaning, especially in this difficult pandemic time.
"I've been trapped at home out of a job for three months and the only thing that brings some sense into my life is to keep taking pictures."
Wellcome praised Neskhodimov's work for the way it touched on issues of disillusionment and the sense of alienation felt by the generation born in early 1980s.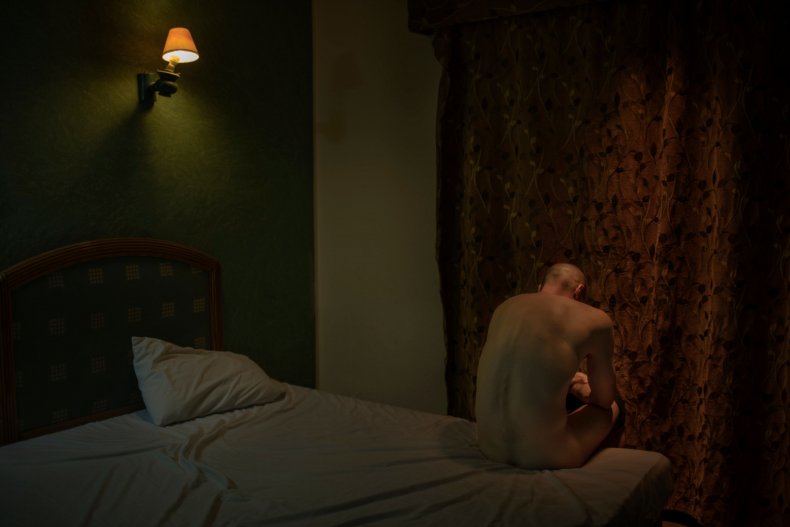 It stated: "This micro-generation, sometimes referred to as Xennials, are described as having had an analog childhood followed by a digital adulthood."
Neskhodimov's work has been exhibited internationally and he has been recognized by numerous awards, including this year's Aesthetica Art Prize and the Annual Photo Awards.
Wellcome is an independent research charity based in London which funds research into improving human and animal health.
Miranda Wolpert, Head of Mental Health Priority Area at Wellcome, said: "This incredibly powerful series highlights the complexity of both emotions and coping mechanisms
underpinning each person's journey with their mental health. Neskhodimov's visually arresting series manages to convey both the ongoing pain he experiences and the strategies to cope - including humor and creativity.
"More nuanced representations of individuals' experience of mental ill-health and their
varied ways of coping help start conversations about what can help and hold back different individuals.
"Only by considering the interplay between individual context and proffered solutions can scientists discover the next generation of treatments and approaches that will enable fewer people to be held back in life by mental health problems."
Other category winners can be seen below, including some images that some people might find distressing.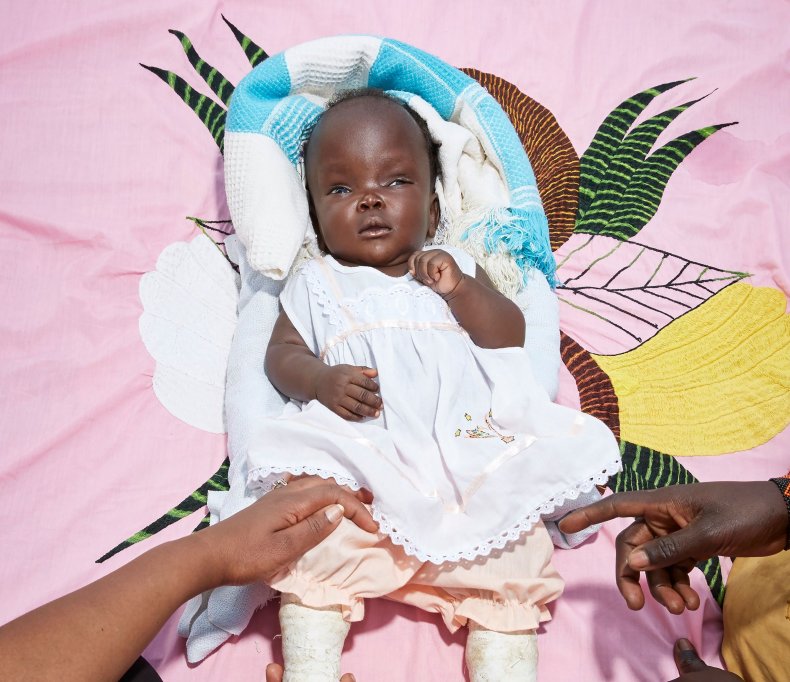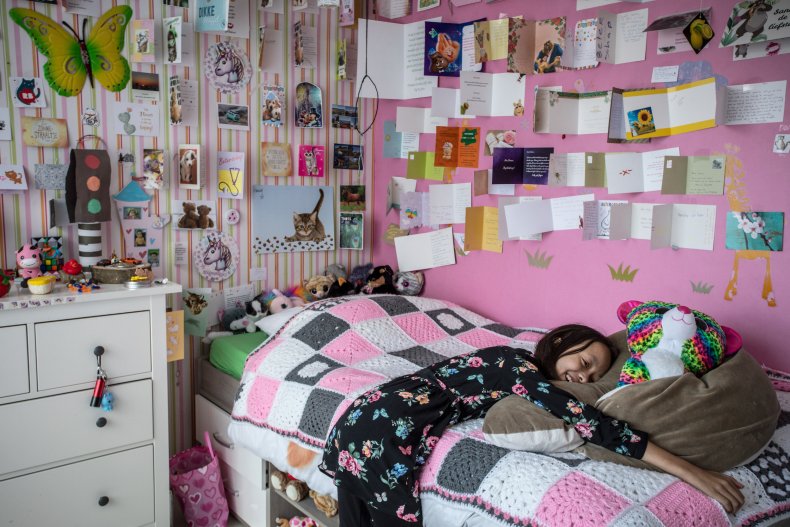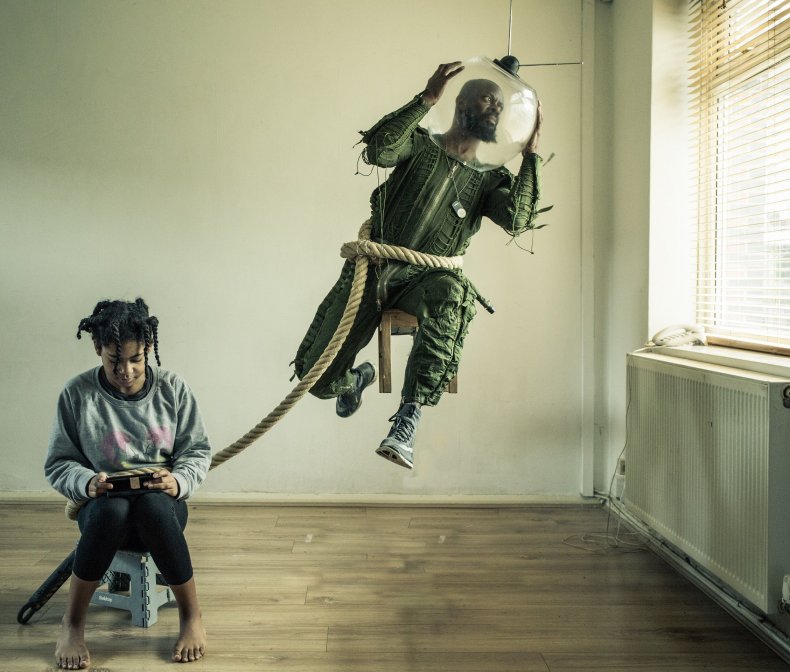 Award Winning Photos Explore Mental Health and Depression | World