Wellness Real Estate for the Green 1 Percent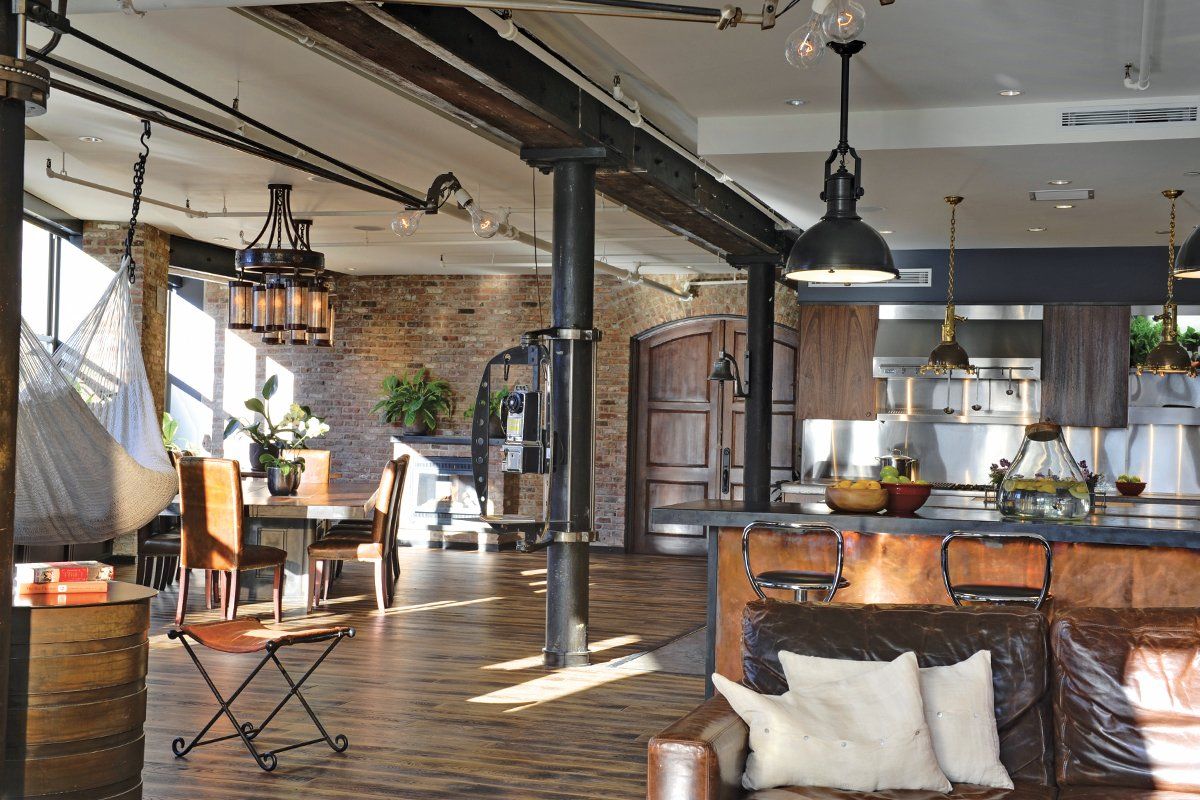 Terry McAuliffe, Deepak Chopra, Dick Gephardt, Dr. Oz, and a team of scientists from Columbia University walk into a luxury Manhattan apartment building ...
Sounds like the setup to a joke. Actually, it's Delos, the organization behind an ultrapricey futuristic condominium development in Greenwich Village that will be completed by the end of this year. All these luminaries have been part of the project.
The building's amenities make the Jetsons look Amish. Delos pumps vitamin C and aloe into its shower water. It has "posture-supportive" and "heat-reflexology" flooring, to keep you standing up straight, and lighting designed to sync with your circadian rhythms. It has a "wellness concierge," who will manage all your yoga and acupuncture needs. It's possible that other apartment buildings offer "sleep gardens," electromagnetic-free zones, and personalized aromatherapy floated in through the air vents, but certainly none can claim an exclusive partnership with a sleep center at the Cleveland Clinic. Such amenities don't come cheap. The 8,000-square-foot duplex penthouse, which boasts its own 3,000-square-foot roof deck and solarium, is expected to fetch $40 million.
How did the former stars of the Democratic Party come together with a gaggle of spiritual gurus to create a place where the super-rich can breathe specially- scented air? The man behind Delos is Morad Fareed, a member of the Clinton Global Initiative, which is not where most people in high-end Manhattan real-estate development come from. Fareed, who made his bones at Goldman Sachs, is a proponent of "altruistic capitalism." His big idea, branded "wellness real estate," is to take green architecture's concern with sustainability and apply it to the inhabitants. "Why stop at building homes that are good for just the environment?" he asks. "Why can't we take it a step further and build homes, offices, hotels that are good for people?"
"Housing is an extension of our body," says Chopra, who is on the board of Delos and has served in an advisory capacity as—in his own words—"a conduit to data and information." He was drawn in by the project's focus on sustainability and by the concept of "well-being," which he calls "the No. 1 trend in the world right now." Richard Sloan, a Columbia University biomedical researcher who was one of a handful who evaluated the science behind Delos, said the building's most effective design elements, including a 10,000-square-foot garden, involve bringing nature into the living space.
"This is definitely scalable to any price range," says Gephardt, the former House majority leader, who now runs the lobbying shop Gephardt Government Affairs. "You gotta get started somewhere, and that's why they started at the end of the spectrum where you can actually get things done."
Gephardt has incorporated some of the Delos ethos into his own style of living. "I've learned a lot about the effects of light on your ability to sleep," he says. And he's not the only one who's been swayed. Bill Clinton took a tour of a Delos loft. According to a source, Google CEO Eric Schmidt is so keen on the Delos innovations he's been in to see the space twice.
Delos projects span the economic spectrum. In addition to the luxury building in Manhattan, Fareed is building a soccer stadium in Haiti, designed by Carlos Zapata and constructed, literally, from rubble. He has plans for luxury hotels, senior centers, and other ventures both for-profit and philanthropic. It is all part of his mission to spread "wellness" far and wide. As the Delos website asks: "What if corporate returns were measured in goose bumps...and smiles?"