Wells Fargo Says Gas, Food Prices Could Fall While Rent Prices Remain High
Wells Fargo has predicted several turns in the U.S. economy in the coming months, including lower prices in food and gas, while the price of rent is expected to remain high.
The bank's Global Investment Strategy team released a report on Monday offering several predictions based on data it has collected regarding U.S. inflation.
The consumer price index (CPI) surged 9.1 percent in June, according to the Bureau of Labor Statistics, the largest gain in consumer prices since 1981. The Federal Reserve increased interest rates to fight inflation, raising interest by 0.75 percent in June.
However, Wells Fargo said on Monday that there is a chance that inflation could drop as low as 5 percent in the next several months.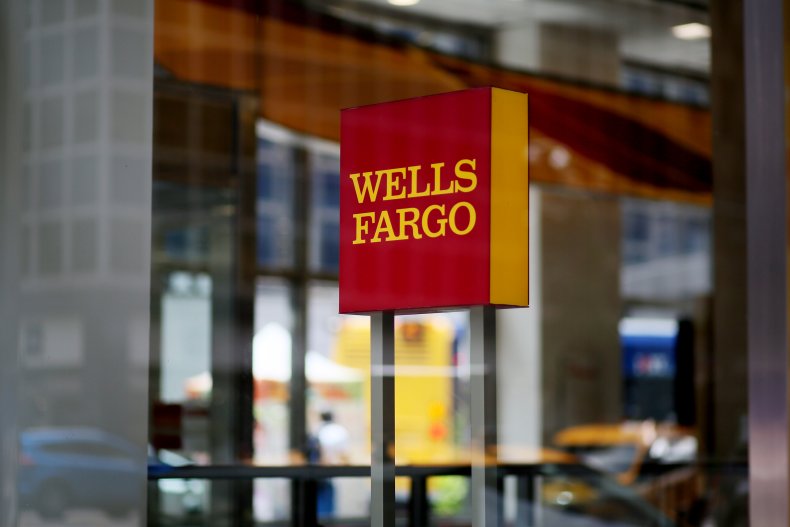 "We would not be surprised to see the headline 12-month consumer price inflation reading post a sudden, large drop, maybe from 9.1 percent for June to 5 percent or 6 percent in the next two or three months," the investment institute team said.
The predicted drop could be in part due to the steady decline in the price of gasoline. As of Monday, 25 U.S. states reported average gas prices at less than $4 a gallon, which is a relief after months of states setting record highs and a historic national average of $5.01 in June.
"The large increase in gasoline prices this year is weighing on demand, and we are starting to see modestly lower U.S. gasoline consumption," the Wells Fargo report stated. "This weakening in demand guided gasoline prices somewhat lower in July. In turn, lower gasoline prices (and diesel prices, not shown in the chart) should contribute to lower transportation costs and some easing of inflation in everything from plastics to food in the near term."
However, while gas and food prices may start to decline, the bank expects that household components, such as rent prices, will remain high.
"How quickly the reversal in fuel and other input prices breaks down inflation's persistence in rents and other long-term contract prices will likely depend on the depth and duration of the economy's decline and on the Fed's response to lingering inflation," the report stated, adding that rent was one of "inflation's sticky components."
"Long-term contracts for other materials or services add weight to the persistence. While inflation among these sticky components remains high, overall inflation may trend lower only gradually," it said.
American Action Forum President Douglas Holtz-Eakin told Newsweek, "In the big picture, they are right. Food and energy prices are moderating, but shelter inflation (one third of CPI) has shown no sign of abating. More generally, 2022 will be the year of services inflation. I, however, think it will be lucky if we are down to 5 percent."
James Devine, an economist and professor at Loyola Marymount University, told Newsweek that the bank's prediction about an incoming recession was also accurate.
"Since much of the world economy is already in recession, it is quite likely that we'll have a recession, too," he said. "These things spread, as foreign countries cut back on purchases of our exports."
Newsweek reached out to several economists for additional comments.
Update 8/9/22, 4:25 p.m. ET: This story has been updated with comment from economist James Devine.
Correction 8/9/22, 5:10 p.m. ET: A previous version of this story called the aspect of rent a commodity. It has been updated to reflect that rent is not considered a commodity.