#WeMakeNPR: NPR Employees Tweet Glimpses Inside Radio Life While NPR Negotiates its Union Contract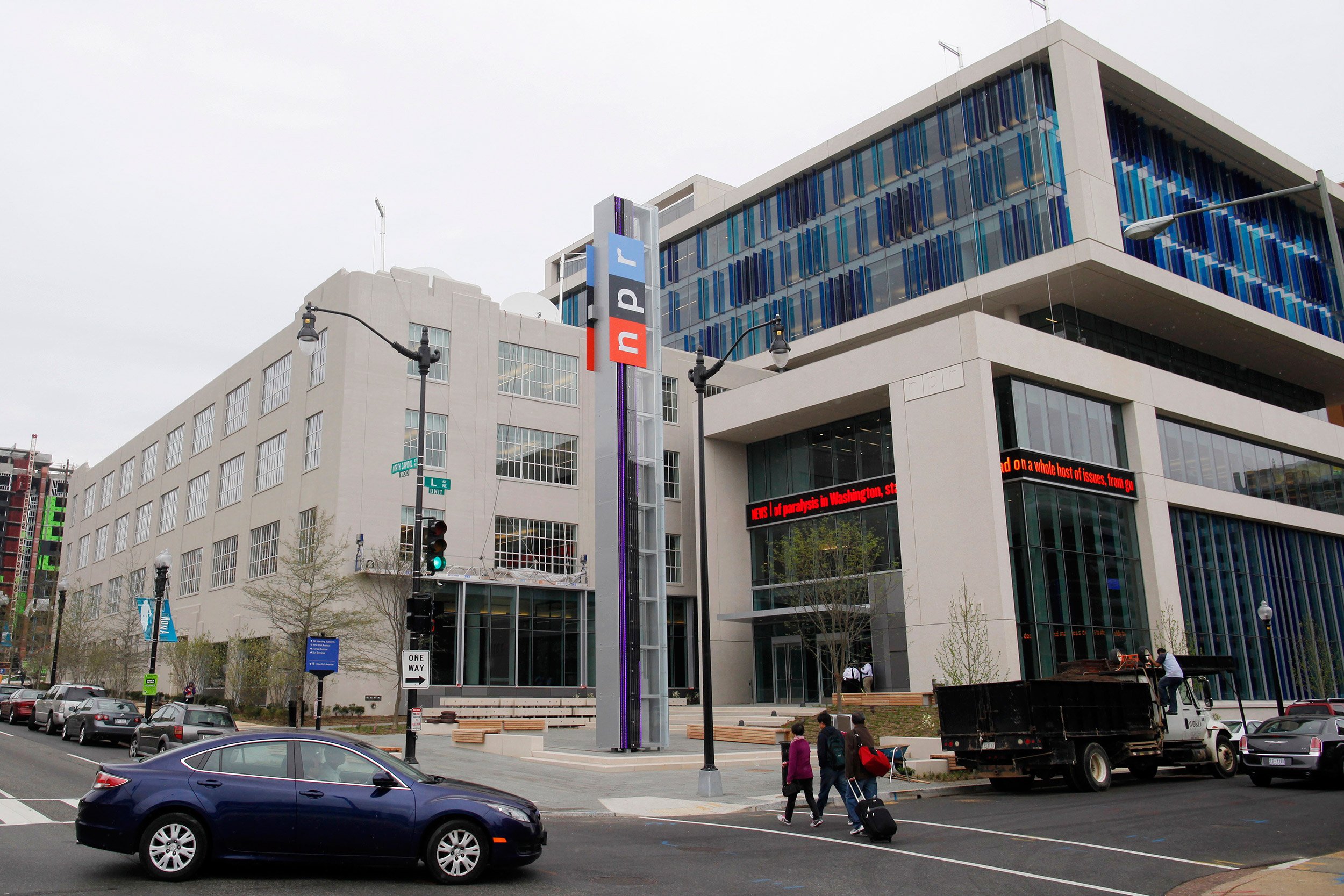 NPR is in the midst of contract negotiations with its employees' union. In the meantime, the reporters, producers, and editors behind the company's many shows took to Twitter on Wednesday to celebrate their colleagues' work and support the union. Using the hashtags #WeMakeNPR and #insolidarity, some of the biggest faces of radio tweeted photos of life at NPR.
NPR's employees are members of the Screen Actors Guild‐American Federation of Television and Radio Artists (SAG-AFTRA) union.
According to Isabel Lara, NPR's Media Relations Director, the company is "still in negotiations and working to reach a mutually satisfactory agreement." Pam Greenwalt, the communications director for SAG-AFTRA, declined to comment further, explaining that both parties are "negotiating under a mutually agreed blackout."
Nina Totenberg, NPR's legal affairs correspondent:
Rachel Martin, host of NPR's Weekend Edition:
Ina Jaffe, National desk correspondent:
Politics correspondent Don Gonyea:
Audie Cornish, co-host of NPR's All Things Considered:
and Melissa Block, who also co-hosts All Things Considered:
Carrie Kahn, an international correspondent based in Mexico City:
NPR Music's Lars Gotrich:
Politics producer Brakkton Booker:
Lauren Migaki, of NPR's Morning Edition:
NPR Investigations reporter Caitlin Dickerson:
NPR White House Correspondent Tamara Keith:
Larry Kaplow, NPR Middle East editor:
Howard Berkes, a correspondent on NPR's Investigations team:
Tom Dreisbach, associate producer for NPR News:
Christopher Joyce, NPR Science correspondent:
#WeMakeNPR: NPR Employees Tweet Glimpses Inside Radio Life While NPR Negotiates its Union Contract | Culture