After Erratic Behavior on Friday's Show, Wendy Williams Addresses Concerns
Wendy Williams addressed recent rumors about her health and concerns about her mental well-being during her morning show on Monday. The comments came after online comments flooding social media and Williams' YouTube channel after what many viewers felt was erratic behavior during Friday's program.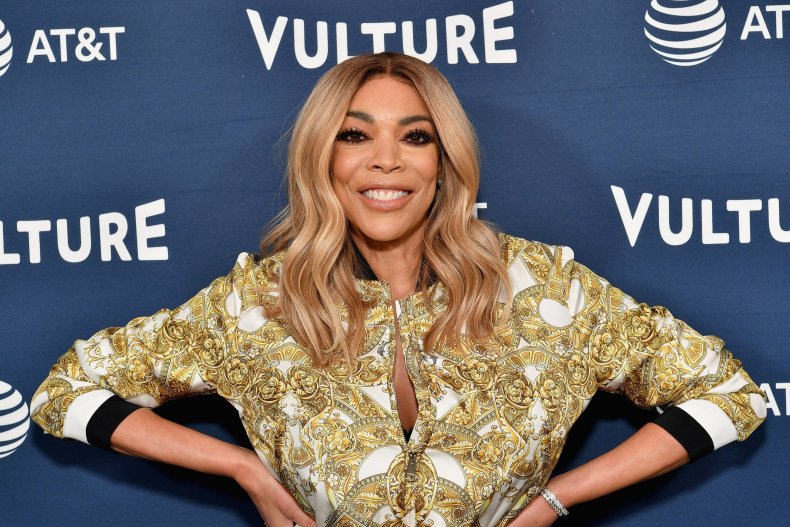 During that show, Williams lost focus several times while speaking--trailing off or often pausing awkwardly--which prompted her producer, Norman Baker, to try to veer her back onto the subject. During the segment known as Hot Topics, she became distracted by the music, then mispronounced Adele's name as "Ho-dele" while discussing the singer hosting Saturday Night Live. At one point, she also unwrapped a piece of hard candy before putting it back down, as well as pausing mid-sentence to show off her outfit.
Watch Friday's full episode here:
This morning, she addressed both critics and concerned fans.
"I always say I love you for watching, 'cause I really, really do. I come here every day, and I try to do the best that I can for you," she said. "I appreciate you watching, but even after all of these years, it's still work. An effort put in for the hour I'm out here, you know? I guess every day is not perfect, but I'm not a perfectionist. I'm not perfect."
She added, "I do appreciate you putting in the effort to watch us, and I love entertaining you. You know? It's not easy. It is not easy, you're a tough crowd."
The concerns over her behavior even reached DJ Boof, the show's former DJ, after someone referenced him (misspelling his name) in an Instagram comment about the show. After one fan wrote about her needing help and accusing her of being back on drugs, another commented that she ignored people's pleas to take her health/sobriety seriously and speculated that's what led the DJ's departure from the show.
DJ Boof then wrote beneath that post: "Yup exactly and it will all come out...Y'all have no idea what's really going on and everyone there is afraid to speak up because they don't wanna lose their jobs...this is going to play out bad...I feel sorry for the workers and victims."
See the thread here:
Williams did not directly address DJ Boof or anyone else by name during her mea culpa. Rumors recently circulated about a romantic relationship between Boof and Williams before she abruptly announced he was fired in September and would be replaced by DJ Suss One, who has previously worked with Mariah Carey.
Health issues have affected the talk show host before. In October 2017, she fainted during her show due to what she said was being "overheated" from her Halloween costume. The following February, she suspended show tapings for three weeks to address issues with Graves' disease and hyperthyroidism.
In March 2019, Williams went public with the fact that she was living in a sober facility. She said at the time, "You know I've had a struggle with cocaine in my past. I never went to a place to get the treatment. I don't know how, except God was sitting on my shoulder, and I just stopped." The next month, she filed for divorce from her husband of 21 years amid rumors that he was unfaithful and had a child with another woman.
More recently, Williams took more time off due to complications from her Graves' disease before returning to the show this September.