Wendy Williams Dementia Rumors Quashed by Family
Wendy Williams' brother has put an end to rumors that the talk show host is suffering from dementia.
Tommy Williams Jr. has addressed rumors that have been circulating about the 57-year-old as she continues her months-long hiatus from her daytime chat show, The Wendy Williams Show.
It was reported by The Rickey Smiley Morning Show over the weekend that Williams is suffering from the effects of early-onset dementia.
"It's not looking really good... Word on the street is Wendy is confined to a wheelchair," Smiley claimed.
They added that the host "has lost all blood circulation in her legs and in her feet" and that she may not return to her show.
"We gotta pray for Wendy. We know that she's been battling with addiction, alcoholism, all that good stuff, and it's also been reported that Wendy has been suffering from the early stages of dementia," Smiley added.
The remark about William's health soon spread across social media and was soon picked up by dozens of outlets.
However, Williams' brother has refuted those claims and said that the family is in touch with her often regarding health updates.
"We haven't had any alerts like that and I haven't seen anything like that or have had conversations with her that would lead me to believe that," Tommy Williams Jr. said in an interview with The Sun.
"We routinely go up and check on Wendy even though we're all down here in Florida.
"I try to make it up there and my dad speaks with Wendy frequently. So no, we don't have any concerns concerning her mental state. It's all physical."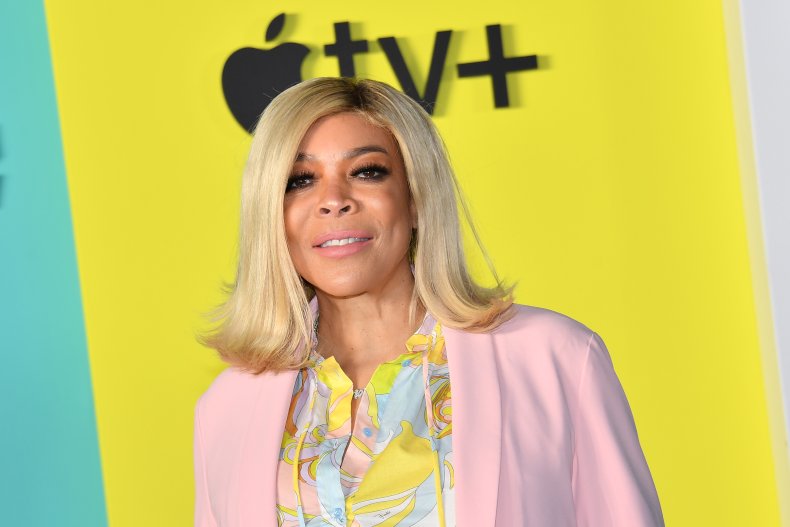 He added that he was planning on spending Thanksgiving with the star.
"I am trying to find out if she's coming down for Thanksgiving. I mean—she's normal like that," he said.
Leah Remini and Michelle Visage are set to return to The Wendy Williams Show as guest co-hosts later this month.
"The Wendy Williams Show Welcomes Back Fan Favorite [Leah Remini] as Guest Host!" a statement from the show confirmed on Instagram.
"Leah Remini and @MichelleVisage are returning to The Wendy Williams Show as guest co-hosts. The longtime friends proved to be fan favorites during their first stint as guest hosts on Wendy and are set to bring back their unfiltered and hilarious points of view to our #WendyWatchers for TWO full weeks."
A number of celebrity guest hosts have been filling in during Williams' absence including Whitney Cummings, Sherri Shepherd, and Michael Rapaport.
Williams' last provided a health update with fans on November 8, telling fans on Instagram: "As everyone knows, my health has been a hot topic. I'm making progress but it's just one of those things that's taking longer than we expected.
"I'm a woman of a certain age, and I know enough to listen to my doctors and will return to my purple chair as soon as we all agree I'm ready."