Wendy Williams to Lose Millions? Host Files For Divorce From Husband, Doesn't Have a Pre-Nup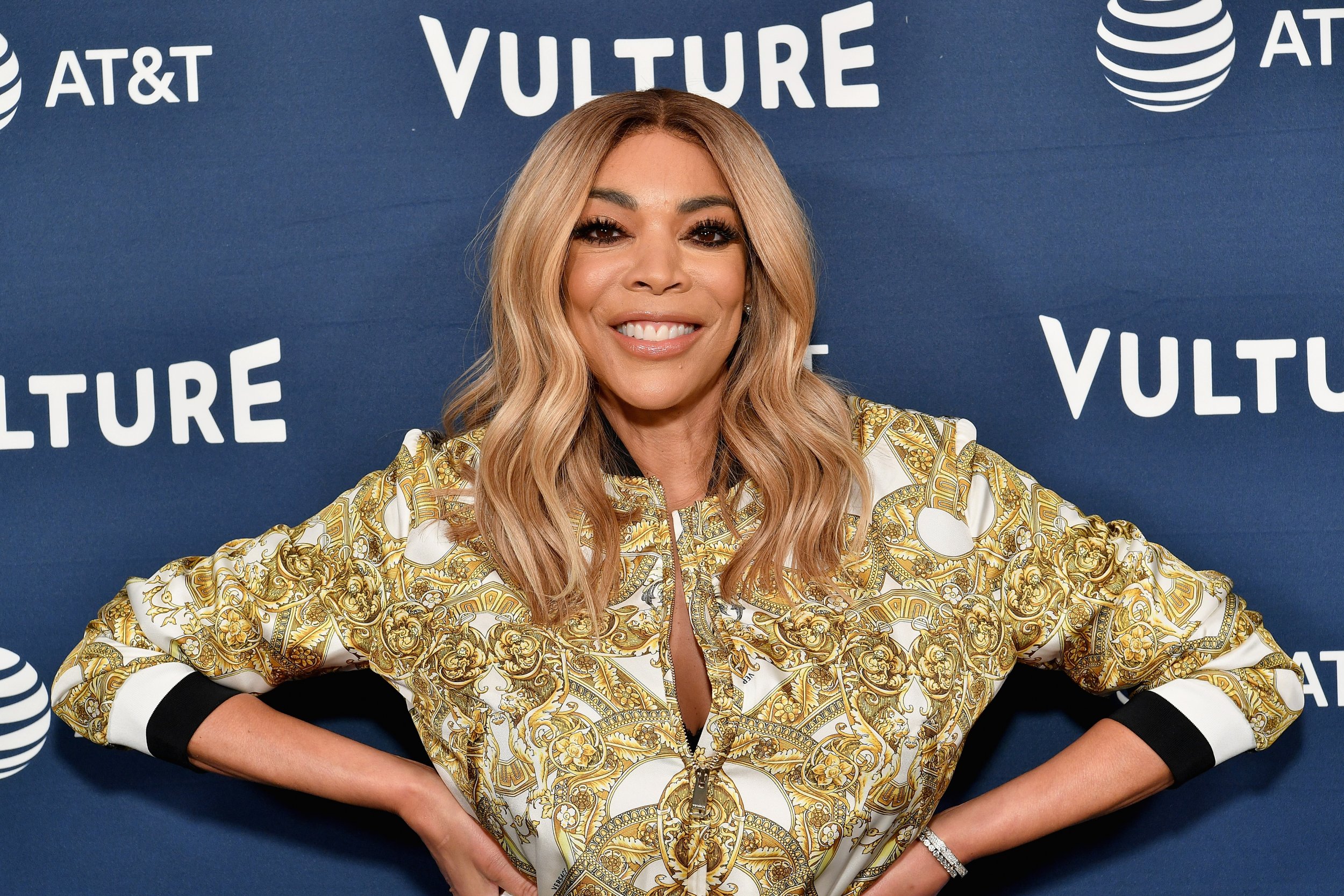 Wendy Williams filed for divorce from her longtime husband, Kevin Hunter, on Thursday. The former couple called it quits after nearly 22 years of marriage. Since Williams and Hunter didn't have a prenuptial agreement in place, her multimillion-dollar fortune could be in jeopardy.
Hunter is Williams' second husband. The couple met at a skating rink in 1994 and tied the knot in November 1997. Hunter is also Williams' manager. Together, they share 19-year-old son Kevin Hunter Jr. On Thursday's episode of The Wendy Williams Show, the daytime host was spotted without her wedding ring.
Williams and Hunter spoke with radio personality Howard Stern in 2013, candidly discussing Hunter's infidelity while Williams was pregnant. She then claimed to be "confident at this particular point that he's not unfaithful." When Stern asked whether the pair had "a prenup," Williams simply replied "no." Stern then asked if everything would be "50-50" in the event of a split, and Williams suggested, "that's how it's gotta be." Hunter then chimed in to say: "I might give her everything, start fresh."
Williams, 54, boasts a reported net worth of $60 million. The bulk of that wealth has come from her daytime series, The Wendy Williams Show, which has earned six Daytime Emmy nominations since its 2008 debut. Before this, she hosted a successful radio program. Since Williams and Hunter didn't have a prenuptial agreement in place, her substantial assets may be vulnerable.
Prenuptial contracts are created by couples before they get married. FindLaw's website states that the agreements can contain distinctions between property and protection against a spouse's debt, among other protective measures.
A representative for Williams didn't return Newsweek's request for comment, but TMZ obtained a statement from her rep on Thursday, which read "Kevin is supportive of Wendy and they are working through this process together."
Rumors of divorce and infidelity have surrounded the couple's marriage for years. Most recently, headline suggested Hunter got his alleged mistress, Sharina Hudson, pregnant.
Williams's 2013 memoir, Wendy's Got the Heat, detailed Hunter's affair during her pregnancy. During her book's promotion tour, she told VladTV about how his infidelity affected her.
"It has made our marriage—and I know this is cliché, but it's true—it's made our marriage stronger," Williams said. "No, I'm not back to the girl I was before him, because when you get stung like that, you never go back to who you were—only a fool does. But I love him, and he loves me, and we addressed it head-on."