When Will Wendy Williams be Back? Talk Show Host Postpones Return Again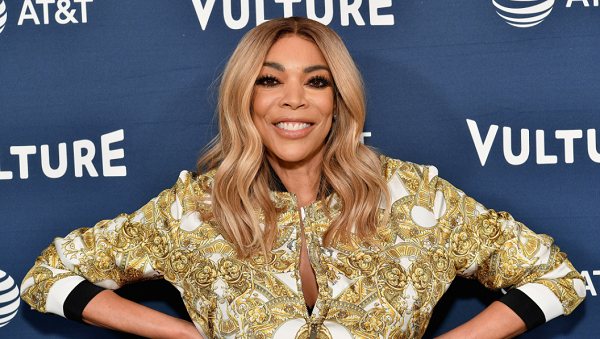 Wendy Williams won't be on her daytime talk-show when it returns to Fox next week. New episodes of the show are slated to air starting Monday, but Williams isn't expected to appear at the helm again until January 22, according to a Variety report released on Thursday.
Williams has been missing in action after suffering an injury in December. Previously aired episodes of the talk-show have run on Fox syndicated stations since December 24.
Debmar-Mercury, the talk show's distributing and production company, released a statement to Variety in regards to Williams' absence. "As she has for the past 10 years, Wendy delivers an incomparable live talk show day in and day out and we want to give her the best opportunity to heal and recover," the company's co-presidents Mort Marcus and Ira Bernstein said.
They added: "Wendy has our complete and unwavering support and we look forward to her return to the iconic purple chair."
A rotating panel of "Hot Talkers" are expected to lead the show while the outspoken and rambunctious Williams continues to recover. The company has yet to reveal the identities of the panelists.
Fifty-four-year-old Williams suffered a hair fracture on her right shoulder in early December. The injury caused the host to cancel a taping of the show immediately following, however, she appeared in front of cameras a few days later for an episode taped on December 20.
Viewers complained Williams seemed "off" during the episode and she faced some backlash for slurring her words on air. Williams later addressed the incident, noting that she wasn't completely healed from her injury and was on pain medication at the time.
"I sincerely apologize if you feel that today's show was less than stellar. I'm on your TV screens every day wanting to spread laughter, entertainment and cheer. As I reported earlier in the week, I have a hairline fracture on my upper arm, which hurts like hell," Williams wrote in an Instagram post. "I've never broken a bone or experienced a fracture in my life. In the key place where the fracture is, and trying to scurry around and do too much, I am now paying the price. I've never taken pain medication in my life (except when I got snatched over 20 years ago) until this week."
She added: "I did that to power through and try to deliver a great show for you, against the better judgment of the many people around me who genuinely care for my well-being. I really do ride or die for my craft and give 200%."