Wendy Williams Slams Stormy Daniels on '60 Minutes': 'This Is What 39 Looks Like These Days?'
Stormy Daniels's 60 Minutes interview with Anderson Cooper on CBS Sunday garnered massive ratings, possibly raking in more than 20 million viewers, but that doesn't mean everyone was impressed. Talk show host Wendy Williams previously slammed the former porn star in January and did so again on The Wendy Williams Show Monday.
Williams, 53, slammed Daniels's appearance and accused her of lying, saying the alleged affair with President Donald Trump likely happened more than once—even though Daniels claimed they had sex only once.
"This is what 39 looks like these days? That's a rough life. I don't believe it only happened once; I don't know that I liked Anderson Cooper doing the interview," she said. "Here's what I do believe: I believe it happened more than once. I do believe all that she's saying. I do believe she wasn't MeToo-ed, and she was very specific in saying, 'Ladies, there's a difference between doing something when you're a willing participant and when a man forces himself on you.' He didn't force himself on her; she was a voluntary participant.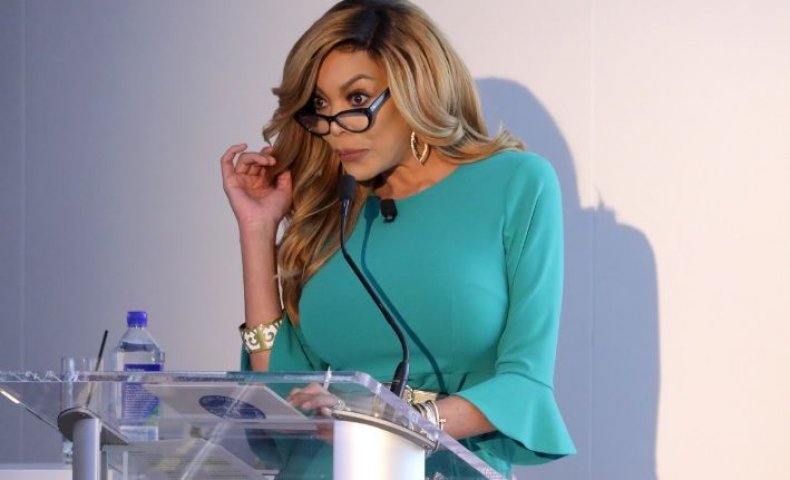 "This Stormy can go away, as far as I'm concerned," Williams continued. "You know, she's got a few more miles left on her face where she could be at the hoedown. The strip clubs love featured performers, so she could be a featured performer at seven strip clubs across the country just on the basis of Stormy Daniels. But she can go away."
Daniels, née Stephanie Clifford, claimed she and Trump hooked up in 2006 after he promised her a stint on Celebrity Apprentice,months after Melania Trump gave birth to son Barron. Days before the 2016 presidential election, the Trump's personal lawyer, Michael Cohen, paid Daniels $130,000 in a nondisclosure agreement so she wouldn't talk about the alleged tryst. Trump has denied the affair.