Wendy's Employee Fired After Allegedly Writing 'Chubby' on Man's Receipt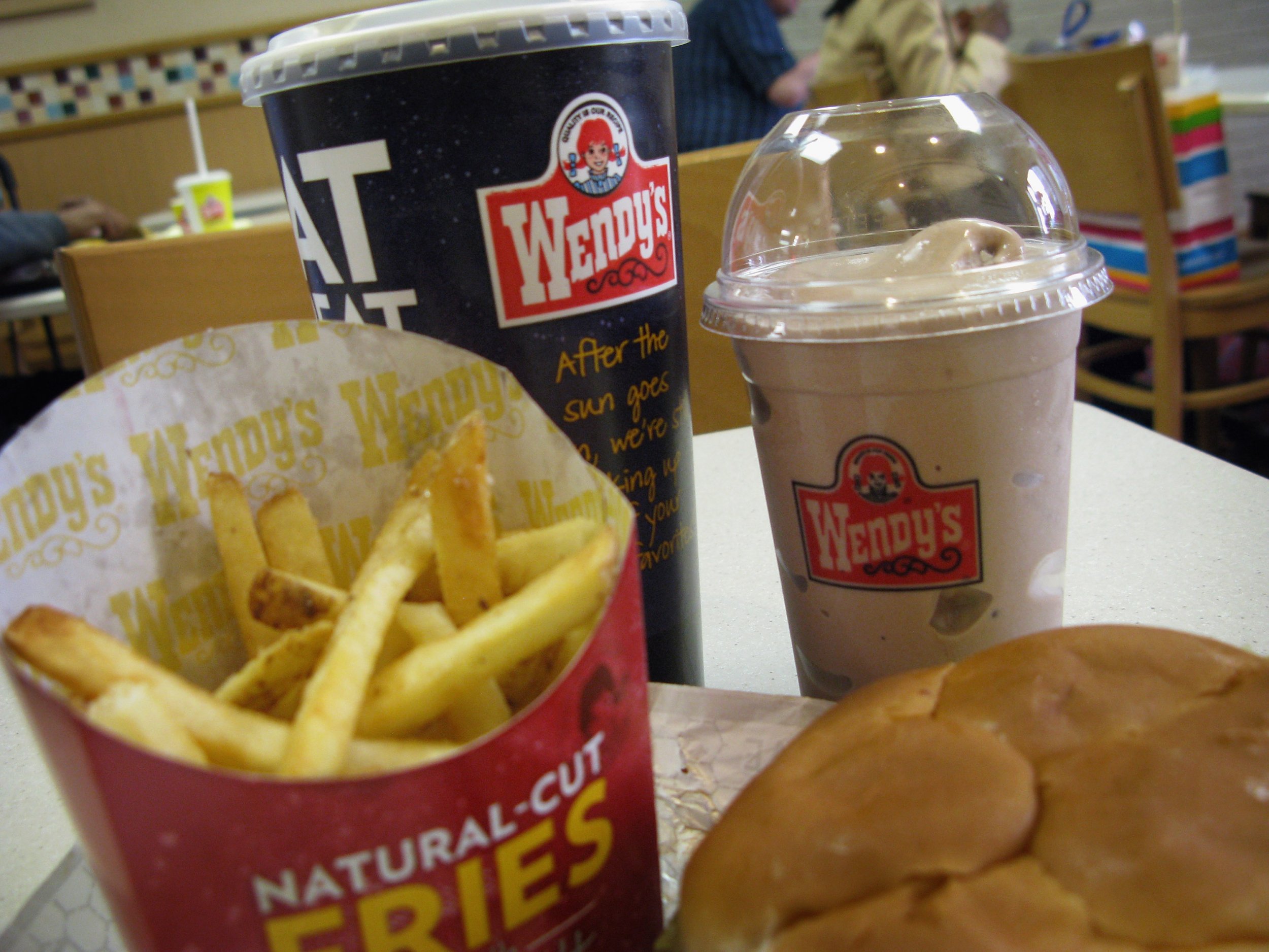 A simple outing to pick up a quick meal left one man feeling humiliated and a Wendy's employee out of a job.
North Carolina resident Jimmy Shue told WCNC that when he went to a Wendy's in Gastonia, he ordered two sandwiches at the counter. One was intended for himself and one for his fiancé.
As is customary at some fast food restaurants, the employee working behind the counter asked Shue for his name. He responded that his name was "Jimmy," which he told WCNC he said, "clear as day." The employee then thanked him and handed him the receipt.
Shue said he didn't think anything of the encounter until he looked down at his ticket and noticed that in place of the name, "Jimmy," the word "Chubby" was written. When his order was ready, Shue told WCNC that another employee seemed apprehensive about calling out the name, but did it anyway.
"I told him, 'That's not my name but that's my order,' and I grabbed the order and started to walk out because I was mad," he explained. "Everybody started laughing in the restaurant, and I got really embarrassed."
Shue told WBTV that he's been to several different Wendy's locations and never had a problem, but during this encounter, he felt targeted because of his weight.
When Shue returned home after the encounter, he reached out to Wendy's corporate and was informed Wendy's restaurants are franchised and locally-owned. He was later informed that the situation had been "dealt with," but told WBTV that he was never told what "dealt with" meant.
Newsweek reached out to the organization, Carolina Restaurant Group, which owns and operates Wendy's but did not receive a response in time for publication.
However, the organization issued a statement to WCNC that said, as a company, Carolina Restaurant Group works hard to "create a welcoming and inclusive environment" both for employees and customers.
"We have apologized to this customer and the employee involved no longer works for our company," the statement said.
Although the employee was terminated and Shue received a similar message from the company, he told WBTV that he wants an apology from the employee.
While Wendy's is the topic of conversation, today, the issue of demeaning names being used for food orders is one that isn't confined to the burger conglomerate.
In October, an employee at a Dominos in Burlington, North Carolina, was fired after a customer complained that the employee wrote the "N-word" in place of her name on her take-out order. The employee claimed that he couldn't understand what the employee was saying, but his supervisor, Junior Snyder, said that mistake or not, the behavior has no place in the store.