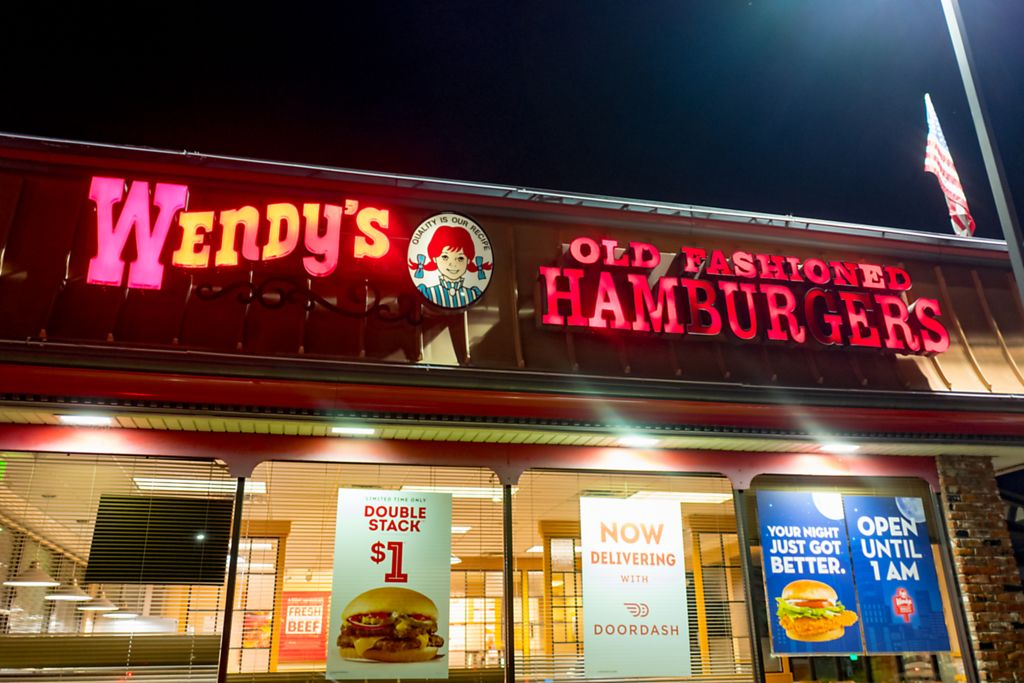 A male employee at a Wendy's restaurant in Milton, Florida, was caught on video taking a bath in the restaurant's kitchen sink. The video went viral, drawing a frosty response from social media.
The 90-second video was originally posted to Snapchat in May, then later to Facebook on May 21 with the comment, "I don't suggest anyone eating at the Milton Wendy's again." It currently has over 1 million views.
In the video, a young male is seen getting in the restaurant's oversized kitchen sink, filled to the brim with water and soap.
"Take a bath, take bath, get in there," a person is heard chanting from off-screen. "How's it feel?"
"It's warm," the young man replies, after getting in the water.
Other employees are seen in the video filming the incident.
"We are taking this incident seriously and it is obviously totally unacceptable," Mike Johnson, a representative from Carlisle, who owns that franchise of Wendy's, said in a statement given to Pensacola News Journal. "This was a prank by a person who no longer works at this restaurant, and who clearly did not use good judgment. We are taking this opportunity to reinforce our very strict quality procedures with our restaurant team."
Inspectors from the Department of Business and Professional Regulation visited Wendy's after the incident. The restaurant passed the inspection.
Users on social media are torn between being outraged by the incident and defending the young man in the video.
"This makes you wonder what else is going on at that restaurant, someone needs to get fired, the sink needs to be sanitized," one Facebook user commented.
"The entire staff should be laid off, the restaurant closed and quarantine!" another said.
"At least he had a pair of shorts on and it is a kitchen sink. Hell I washed my babies in my kitchen sink," a third added. "I don't eat out of the sink. So what is the problem."
The statement from Carlisle's indicates that just the male employee was let go, but no other employees.
This isn't the first time a fast food employee saw social media potential in an oversized sink. Back in 2008, a video went viral on MySpace of a Burger King employee in Ohio doing the exact same stunt.
"It's my birthday and I'm taking a bath in the sink at Burger King," the person in the video says. "Somebody bring me a beer!"
That Burger King said in a statement they sanitized the sinks, but not whether the employee was fired.