Wendy's Faces Farmworker Hunger Strike Over Claims Chain Won't Support Actions to End Sexual Abuse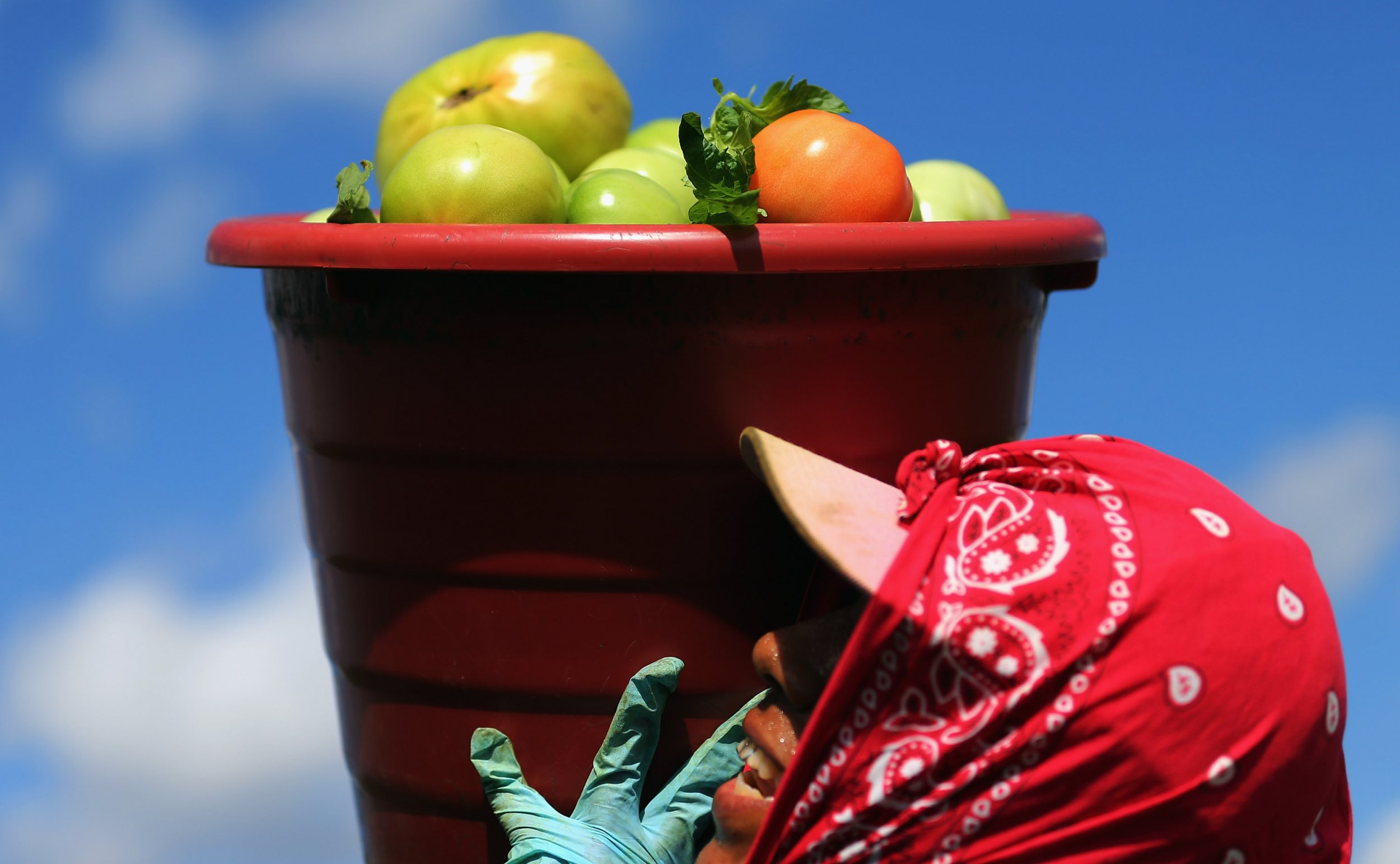 A coalition of farmworkers is locked in a battle with Wendy's, claiming the fast food chain cut its long-term ties to Florida farms in favor of Mexican labor to avoid strict worker protections against sexual misconduct. Dozens of workers are staging a five-day hunger strike this week to call on the company to meet what they say are new industry standards at a time when the #MeToo movement is drawing new attention to sexual harassment and abuse.
The fast food company has turned down multiple requests to join the Fair Food Program, a partnership between workers, growers and retail food companies that seeks to ensure safe working conditions for farm laborers, some of whom report making well below the federal minimum wage. The program was created in 2011 by the Coalition of Immokalee Workers, a farmworker-focused human rights organization. Other fast food chains, including McDonald's, Burger King, Subway, Taco Bell, KFC, and Chipotle, and supermarkets, like Walmart, Trader Joe's and Whole Foods, have signed on to the program.
To join, participating companies sign a legally binding agreement to pay a fee that is given to workers as a paycheck bonus and agree to suspend purchasing from any participating grower that is found guilty of child labor or sexual assault by the Fair Food Standards Council, run by a former New York State Supreme Court justice. In 2015, President Barack Obama awarded the Coalition of Immokalee Workers with a presidential medal in "Extraordinary Efforts to Combat Trafficking in Persons" and the United Nations called its efforts an international benchmark.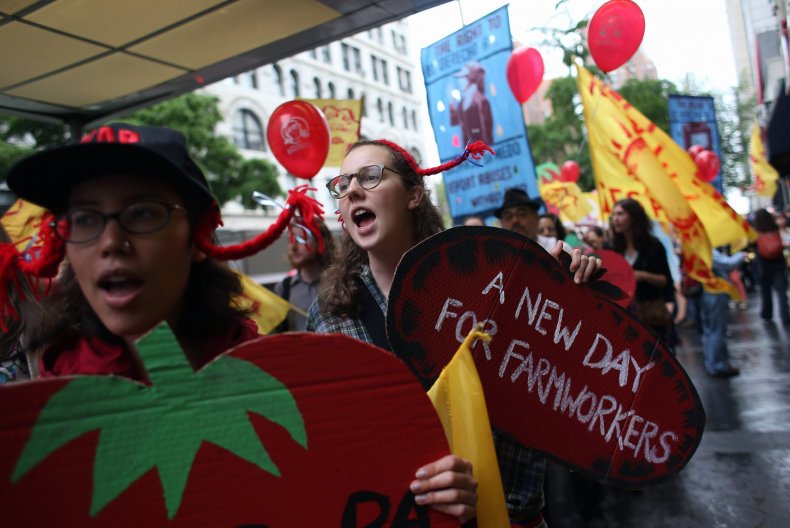 But the coalition behind the program claims that when its Florida members tried to pressure Wendy's into joining, the chain broke its long-term ties with the affiliated farms and moved operations to Mexico, where there are fewer worker protections. To protest, nearly 100 worker advocates are staging a five-day hunger strike this week outside of the Manhattan offices of hedge fund billionaire Nelson Peltz, Wendy's largest shareholder and chairman. The fast will culminate in a march through Manhattan on Thursday.
Wendy's spokeswoman Heidi Schauer denied the activists' allegations, saying the Coalition of Immokalee Workers was spreading "false and misleading" information about the fast food chain as part of "their continuing effort to extract a financial commitment from us."
She added: "We will not join their program and pay fees directly to them and we will certainly not compromise our commitment to our customers to deliver only the highest quality, ethically sourced products from Wendy's every day."
Schauer said Wendy's chose to stop buying tomatoes in Florida during winter months because the quality in Mexico was higher, not because the Fair Food Program is now associated with the majority of growers in the state.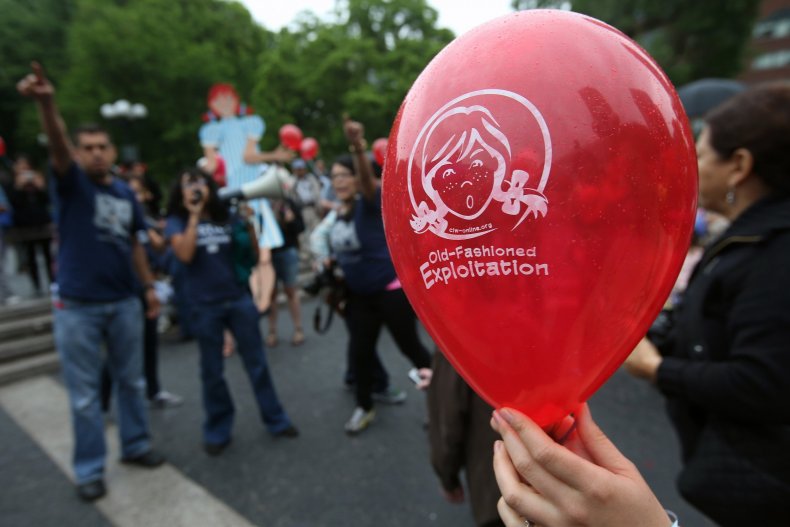 Schauer also pointed out that Wendy's has its own Code of Conduct "that requires ethical practices, and certain fresh produce suppliers, including all tomato suppliers, undergo third-party certified human rights assessments."
Labor activists say sexual assault is a widespread problem in the agriculture industry.
A 2012 Human Rights Watch survey of female farmworkers in the U.S. found that most of those interviewed had experienced some form of "rape, stalking, unwanted touching, exhibitionism, or vulgar and obscene language by supervisors, employers, and others in positions of power," while at work. About 700,000 women work in agricultural fields and packing sheds in the United States, according to Alianza Nacional de Campesinas, an organization comprised of current and former farmworker women.
"Sexual harassment was the daily bread of farming for women," said Lupe Gonzalo, a former farmworker who now works as an educator for the Fair Food Program. Women rarely spoke up even in "extreme cases" because "of the depth of fear people would have of employer retaliation and of losing their jobs."
America's farmland is often tilled and harvested by undocumented workers or workers on temporary visas—a status that activists say makes them less inclined to contact local authorities or oversight organizations. Farmworkers are also uniquely dependent on their employers: 18 percent of them live in employer-provided housing. Yet even as the #MeToo movement addresses sexual harassment and abuse across boardrooms, the media, and the entertainment industry, America's poorest workers say they're being left behind.
Noelle Damico, director of the Alliance for Fair Food, said Wendy's guidelines for growers are set as "expectations" and carry no penalties for violations.
The company countered that, when it finds suppliers violating its code, Wendy's requires corrective measures, "initiation of a probationary period, development of a continuous improvement program and completion of a satisfactory re-audit."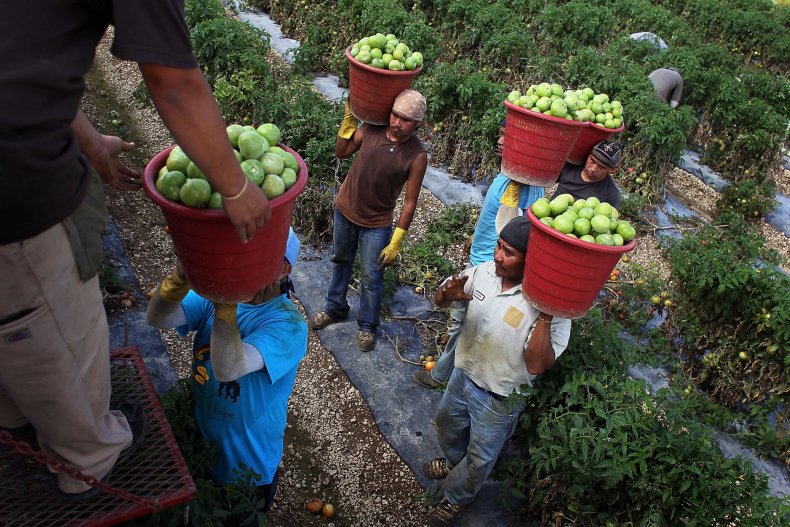 Labor experts noted that such codes are hard to enforce, particularly in foreign countries with more lax labor regulations.
"This isn't a code of conduct, it's a set of aspirations," said James Brudney, the Joseph Crowley Chair in Labor and Employment Law at Fordham University School of Law. "You can be confident that there's no labor organization in Mexico protecting workers like there is in the U.S. They're participating in a production chain that has a history of abuses."
Gonzalo, who worked on farms up and down the eastern seaboard for 12 years, says she witnessed corporate auditors come to her farms "every few years." Bathrooms would suddenly be clean on the day they arrived, and the auditors never talked to the farmworkers to get a full picture, she said. "The reality on the ground is that there is no enforcement behind [codes of conduct] and no guarantee they will take action," Gonzalo said.
Wendy's has said that it has a third-party auditing system in place and that it won't do business with farms that the company finds to be in violation of its code.
Yet, while Gonzalo conceded that a hunger strike might seem dramatic, she added that these are the tactics that have produced results in the past. "We feel proud to know that these sacrifices we've made have been worth our time and our energy," she said.