We're Close to Eliminating Measles Worldwide, but Not Close Enough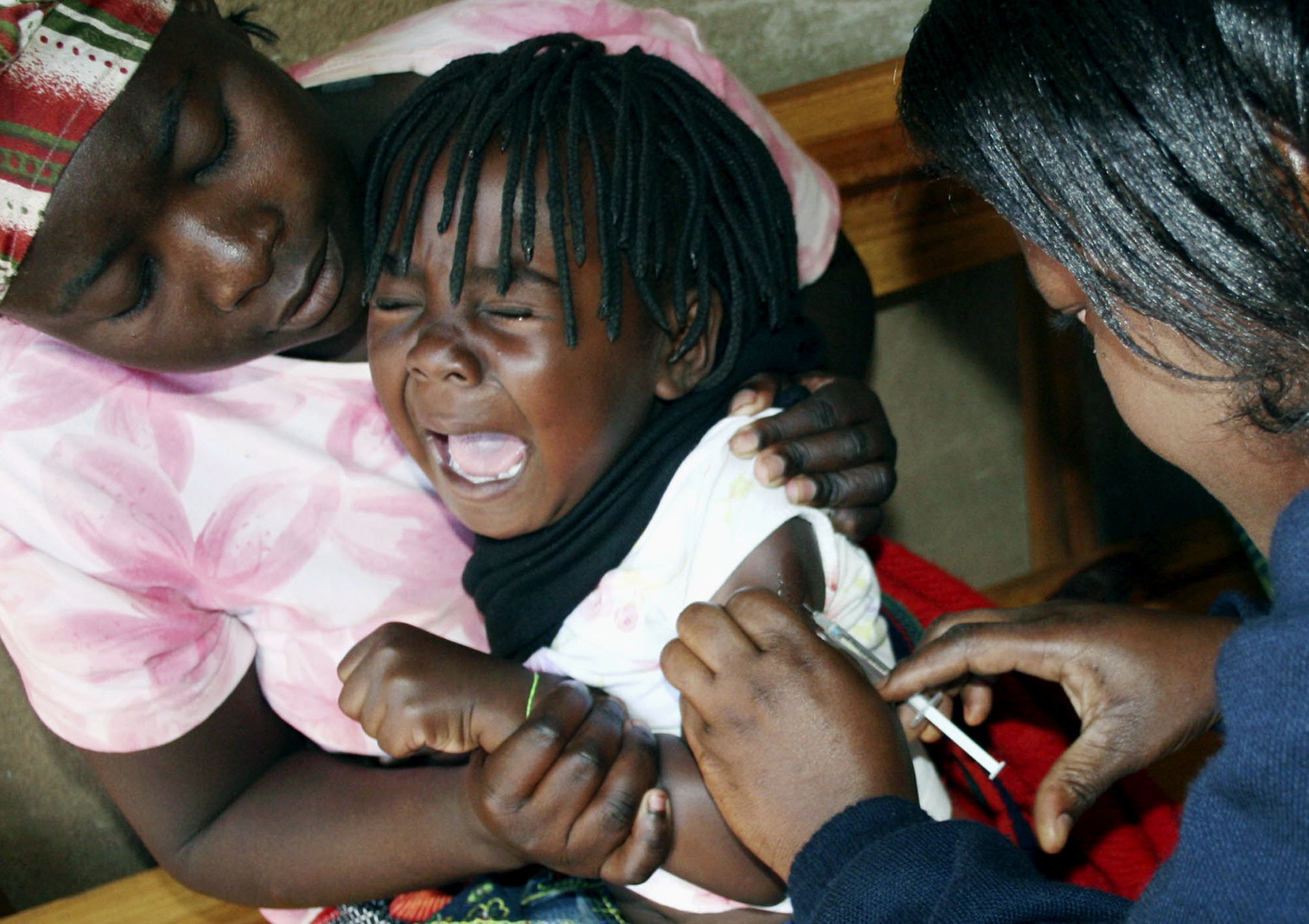 A new report issued by the U.S. Centers for Disease Control and Prevention (CDC), based on data from the World Health Organization (WHO), finds many countries are not yet achieving vaccine rates high enough to eradicate measles worldwide and control incidences of the virus in their country.
In 2000, the United Nations General Assembly established Millennial Development Goals. One of the goals was a two-thirds reduction in child mortality from measles by 2015. And in 2010, the WHO established a 5-year plan to gain control of measles that included increasing routine coverage of the vaccine for children age 1 year to at least 90 percent per country and at least 80 percent or more in districts in each country.
The goal was to reduce rates of the measles virus to fewer than five cases per 1 million people, as well as to reduce worldwide mortality rates from the virus by 95 percent. However, the new report finds that we aren't even really close; in 2014, there were 40 cases of measles per 1 million population.
"Measles can serve as an indicator of the strength and reach of the health system, as measles outbreaks reveal populations poorly served by health services," the authors write in their report.
The paper, published in the CDC's Morbidity and Mortality Weekly Report, is based on data from 194 countries between 2000 and 2014. The report does deliver some good news: The number of deaths from the measles virus decreased significantly, from 546,800 to 114,900. It's estimated that overall mass immunization efforts have prevented 17.1 million deaths from measles worldwide between 2000 and 2014. The worldwide rates of measles declined by 73 percent in that time, from 146 to 40 cases per million. Unfortunately, the rate stagnated after that. Meanwhile, while the number of countries with at least 90 percent vaccine coverage increased from 84 (44 percent) in 2000 to 131 (68 percent) in 2012, it actually declined to 122 (63 percent) by 2014.
In the reporting countries, there were approximately 20.6 million infants who did not receive vaccines to prevent the measles virus. About 11.6 million of those lived in six countries: the Democratic Republic of the Congo, Ethiopia, India, Indonesia, Nigeria and Pakistan.
"To resume progress toward milestones and goals for measles elimination, a review of current strategies and challenges to improving program performance is needed, and countries and their partners need to raise the visibility of measles elimination, address barriers to measles vaccination and make substantial and sustained additional investments in strengthening health systems," the researchers write in the report.