The global pandemic has been devastating for far too many Americans. In addition to the death toll, millions of Americans are still out of work. And some are even facing homelessness.
As many as 20 percent of Americans are currently behind on their rent, says Eric Dunn, director of litigation at National Housing Law Project, a Washington, D.C. housing organization that represents low-income people. Other estimates put the number at 10 million households that owe past-due rent, for an average of four months or about $6,000.
With the temporary eviction moratorium set to expire as early as this summer, this is a looming national crisis, and one that requires immediate redress. Losing one's home has a devastating long-lasting impact from which many do not recover, to say nothing of the effect it has on children.
I would know: When I was seven years old, I was briefly homeless.
Our family, which was headed by my mother, a West African immigrant, experienced a series of financial emergencies, which were not helped by the fact that my father from whom my mother was divorced, did not pay child support. A few weeks after the family car was totaled in an accident, we were evicted from our home in Montreal. We lived in a Canadian homeless shelter for a few weeks before resettling in New York City, where we lived with relatives for over a year while my mother got back on her feet.
Although my mother was college educated and had years of experience working as an elementary school teacher, we were undocumented. So, for an extended period of time in the 1980s, my mother worked a series of low-paying off-the-books jobs. And as we looked for a home, I quickly learned about things like security deposits, exorbitant New York City rents, and what it was like to move from apartment to apartment. Fortunately, my mother secured a permanent residence card, and she became a New York City special education teacher. Our life finally stabilized.
Sadly, thanks to the pandemic, there are many low-income, disadvantaged kids today who are going through the same experience I did years ago. Well over one third of homeless people in the U.S. are families with children. A significant percentage of homeless families are people of color and/or immigrants. According to the National Center of Family Homelessness, a pre-pandemic surveys estimated that 2.5 million American kids are homeless; that's roughly one out of every 30 children, a number that has certainly increased over the past 12 months due to the pandemic.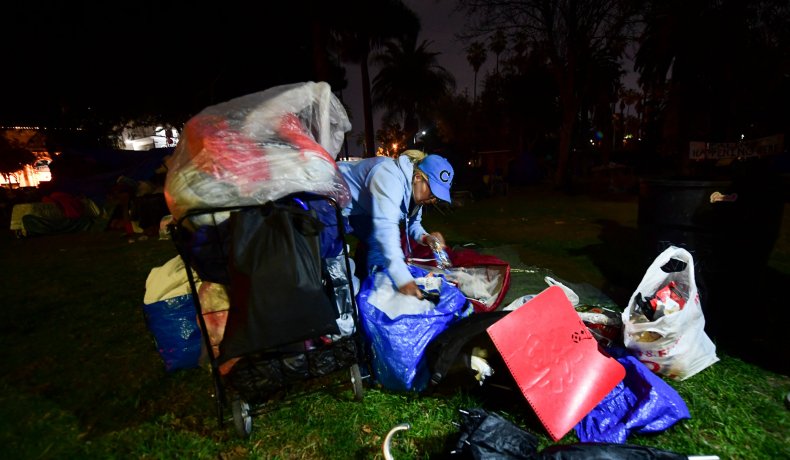 And still, tenants are being pressured to leave their apartments by landlords. "Even with eviction moratoriums in place, some landlords are finding ways to bypass the moratoriums and people are still being evicted," Donald Whitehead, executive director of the National Coalition for the Homeless, told me. Worse, tenants don't always know their rights. "They will get a letter from their landlord and think they have to leave immediately, before a court hearing," Whitehead says. He advises tenants to go speak to a pro-bono housing lawyer or to contact our organization for help.
Dunn, of the National Housing Law Project, notes his team of staff attorneys at the National Housing Law Project aim to protect tenant rights, especially prior to court-ordered evictions, because once an individual has been officially evicted through the courts, it is that much harder to secure new housing. "As a general rule, the mere filing of an eviction case against a tenant will create an electronic eviction record that will significantly impair that tenant's access to other rental housing in the future," Dunn said.
And during the pandemic, tenants are facing countless roadblocks. Dunn has seen cases of private landlords receiving rent relief from the government for their tenants, who then turned around and still proceeded with evictions. And people looking for a new apartment during the pandemic might encounter high rental application fees. Tenants can easily feel frustrated or discouraged by the prospect of paying repeat application fees for apartments they are then turned down for.
This is a tragedy that it is incumbent upon us as a society to address. Consider the fact that according to the U.S. Department of Housing and Urban Development, some 40,000 military veterans are homeless on any given night in the United States. And as with most of the ills of our society, there is a structural component.
"Homelessness is often characterized as a people problem, but homelessness is the result of a years of structural inequity and structural racism," says Amanda Andere, CEO of Funders Together to End Homelessness, a national grant-making organization that works with private, non-profit and philanthropic partners on preventing and ending homelessness.
Many people believe homelessness will never happen to them, but that is simply not true. No one plans on being homeless; many of us are just one medical emergency or job loss away from the possibility. As for what you can do, the National Low-Income Housing Coalition has a new campaign that emphasizes the creation of new affordable housing and a national stabilization housing fund while also maintaining a robust rental assistance program.
We cannot turn away from this looming crisis. As someone who has had first hand experience with the devastating impact of homelessness, I urge my fellow Americans to recognize this crisis for what it is.
Pamela Appea is a New York City-based freelance writer.
The views in this article are the writer's own.