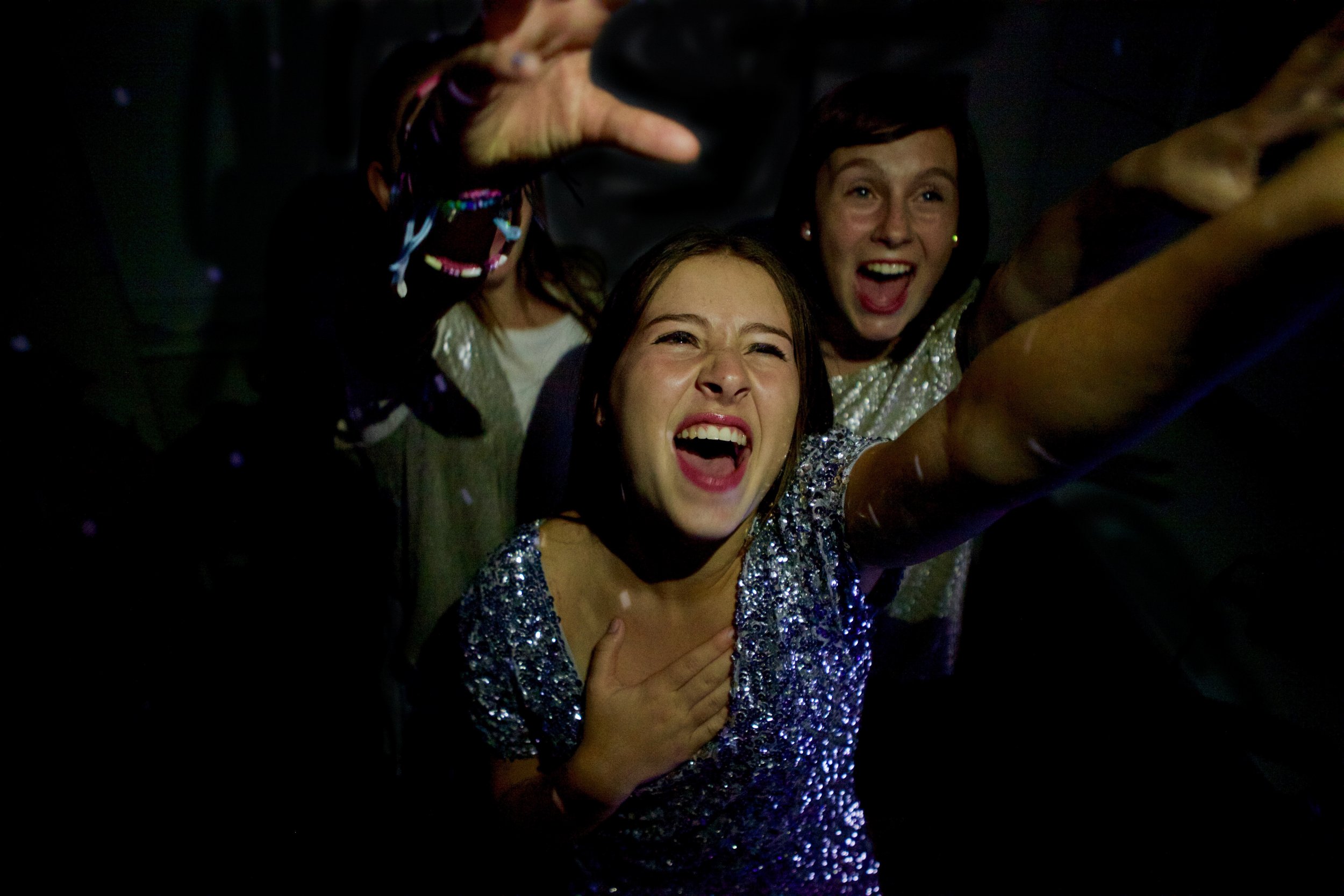 You've seen them before. Their bedazzled signs, glittered T-shirts and homemade fan-art posters bob and weave over mob-like crowds. When the lights go down, their voices lurch into a collective unholy howl, piercing at decibel levels yet to be measured by science. Tears carve out rivers down their cheeks. Their akimbo arms reach toward Harry Styles or Nick Lachey or Paul McCartney onstage, as they ache for the connection they know in their hearts is true and real.
These are fangirls. And without their unconditional faith and devotion, the boy bands they worship would have no pulpit from which to preach.
Yet fangirl communities are often derided and dismissed. The term fangirl itself implies being a fan of something—or someone—so intensely that it devolves into a kind of feverish hysteria. The top definition of fangirl on Urban Dictionary describes the subculture, in somewhat dated language, as "a rabid breed of human female who is obsessed with either a fictional character or an actor. Similar to the breed of fanboy. Fangirls congregate at anime conventions and LiveJournal. Have been known to glomp, grope and tackle when encountering said obsessions."
While fangirls' passions for One Direction or New Kids on the Block might seem unusual or trivial to the uninitiated, the communities these fangirls are forming (particularly on the Internet platforms Tumblr and Instagram), and the conversations being bred out of their fandom, are empowering and even transgressive, especially during the fraught time that is teenage-hood.
Enter the forthcoming documentary I Used to Be Normal, which is currently raising its final production funds on Kickstarter. The film traces the stories of contemporary fangirls worldwide, ranging from those who have chased down One Direction's tour bus, to onetime Beatles fangirls who still treasure clippings of the boys from 1964's British Invasion. The film also picks the brains of former boy-banders, adolescent psychologists, neurologists and music theorists who offer thoughts on the psychology of fangirldom. And through these interviews, I Used to Be Normal attempts to contextualize the complexities of a peculiar phenomenon—boy-band fangirldom in pop culture—while grappling with the role of music in our lives during our formative teenage years.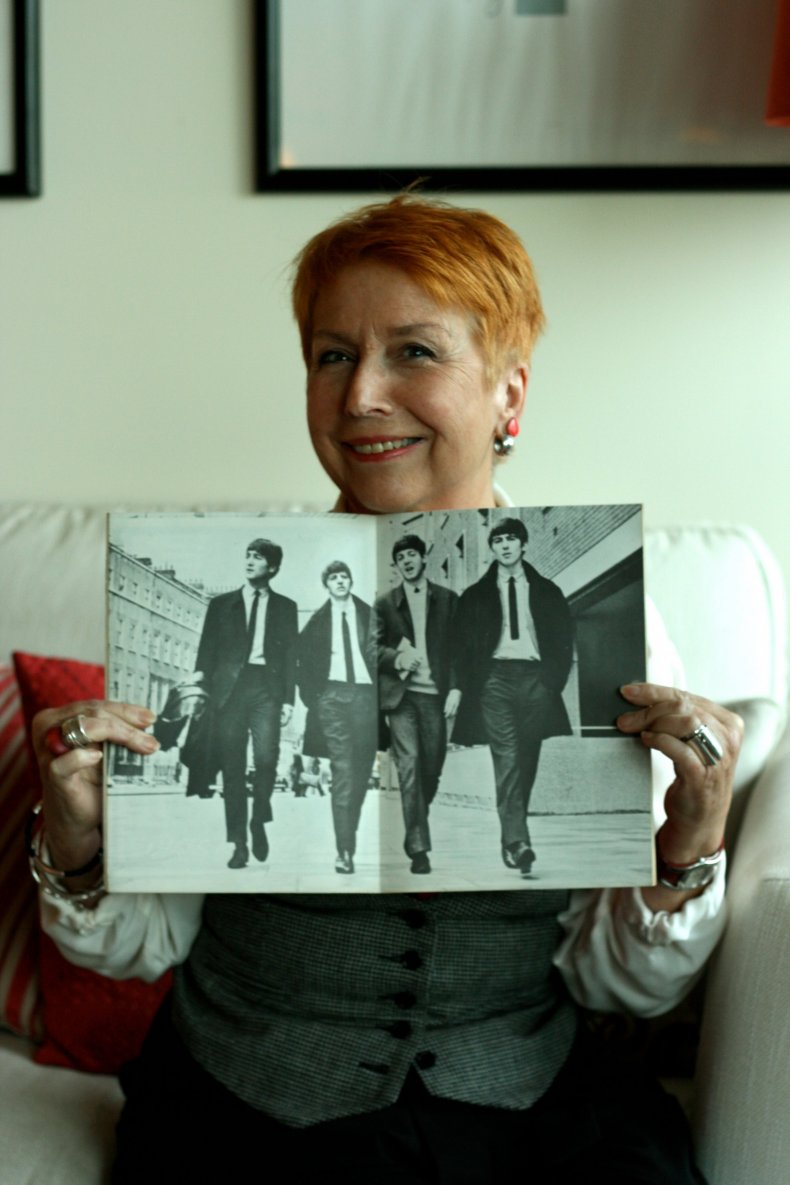 But even the director of I Used to Be Normal, Jessica Leski, wasn't keen on boy-band fangirldom. At least not at first. She admits that back at school, she once judged fans of the Backstreet Boys and NSYNC. "I thought, 'It's just pop music, why would they like this?' I thought I was better because I was listening to Harry Connick Jr.," she laughs. So when she inexplicably fell truly, madly and deeply in love with boy-band extraordinaire One Direction as an adult, she was forced to reconcile her previous boy-band revulsion. "I could tell I was being manipulated, but I was totally gone," she says. "It had taken over my brain in a new and surprising way."
It was through One Direction that Leski began to seek out fangirl communities, IRL and URL alike. Initially, this was propelled by Leski's desire to talk to someone about the band and what they made her feel. "The film came about because I wanted to try to understand what a boy band was and how they had this control over girls," she says. "I went online and saw how amazing the fans were—seeing fan art, fan fiction, seeing how hilarious the fans were. People were just so passionate, talking about having a hard time with their families and [One Direction] getting them through it. It was like reading diary entries. And I thought, 'No one actually knows that this is what being a boy-band fan is all about.'"
Leski then approached Rita Walsh, a producer, to help out with the fledgling film. "I came to this project because I wanted to work with Jess," Walsh says. "Her previous film [The Ball] had been beautiful, and I was just trying to find an excuse to work with her, so when she started talking to me about boy bands, I said, 'OK, cool!'" Once Walsh signed on, the first thing Leski did was give her a One Direction study pack replete with explanations on each of the boys, as well as weirder, fan-helmed conspiracy theories, such as the one about there maybe being three different Eleanor Calders (the girlfriend of One Directioner Louis Tomlinson) and the 2012 meme of Niall Horan supposedly dating a leaf.
Armed with a collective appreciation for boy bands (Walsh's poison is the Backstreet Boys), the two sought to understand how the fangirl phenomenon has manifested over generations and evolved into what it is today. "Because I did start to think about the Internet. It made me wonder, What was it like to be a Beatles fan? If you loved the Beatles and none of your friends did, were you at home writing fan fiction and no one got to see it?" asks Leski. Good question, and here's hoping someone has some Hard Day's Night fan fiction lurking somewhere deep in a desk drawer.
The pair started by interviewing a couple fans, but the project shifted into something unexpected when Leski spoke to an academic who had studied narrative trends in pop songs over the last 50 years. "He had all these amazing statistics about how many times the Beatles said 'you and me' and 'love and you,'" she says. "I called Rita afterwards and said, 'Oh, this is going to be good.'"
Walsh adds: "He spoke extremely well about how a song like [One Direction's] 'What Makes You Beautiful' was written beautifully so the band could sing it at fans, and fans could sing it back to them." Soon, the film evolved from picking apart fandom to ruminating more deeply about what it means to be a teenager, especially when the filmmakers began speaking to neurologists, who shed light on the growth of the teenage brain.
"As a teenager, your brain [essentially] regrows, so you basically get a whole new brain," Walsh says. "It's also why you feel everything more intensely, why the music you love as a teenager is the music you love forever." But the filmmakers' research also demonstrated that fangirldom (and fanboydom) often results in teens becoming more engaged students too. "We've spoken to teachers [who said] that often those girls that are fangirls as teenagers are better students because they've got a passion and a devotion for something, and they'll pour their creativity and soul into it," Walsh says.
The term teenager itself is fairly new. While the ages between childhood and adulthood were described as "teen age" as early as the 1930s, "teenagers" became a class unto their own in the 1940s and a sociological group that brands gleefully sold to in the 1950s, with the development of "youth culture" as we know it today.
For the entire month that the Kickstarter is ongoing, Walsh has committed to wearing a One Direction lanyard to "start the conversation," while Leski is clad in an I Used to Be Normal T-shirt. These shirts are among the rewards the filmmakers are offering to potential donors, along with stunning handmade fan art and a Skype conversation with Walsh and Leski about "the evolution of Harry Styles's hair or [to] debate who was the most talented Beatle," among other things.
More than dispelling a certain stereotype about fangirls, I Used to Be Normal aims to spark intellectual conversations about pop music and the rarely-spoken-about positive effect it has on fans. "I don't think I've seen another film that respectfully talks about the responses you might have to pop music and celebrates that, and I want there to be a film about that," Leski says.
As for the title? "'I used to be normal' is a direct quote from one of the [fan]girls. And I just loved that idea that she's freaked out that she's reacting to something that's not in the prescribed way, which is a controlled response to things," she says. "If you love something, talk about it, scream about it, tell your friends about it. It's such a beautiful feeling, to feel like you can let go and just love something." Ultimately, and perhaps most important, the film posits that fangirldom isn't just something to be proud of, but perhaps it should be the new normal.