Kentucky Governor Scoffs at Closing Schools During Frigid Weather: 'We're Getting Soft'
Kentucky Governor Matt Bevin is facing backlash for scoffing that schools are closing due to frigid weather, as a blast of frigid weather sweeps across large parts of the country.
Speaking with WHAS radio on Tuesday, Bevin questioned the strength of students. "Now we cancel school for cold," Bevin said before being greeted with an objection from the show's host. "There's no ice going with it or any snow," he continued. "What happens to America. We're getting soft, Terry, we're getting soft."
He said he was "being only slightly facetious" and added that "I do appreciate it's better to err on the side of being safe" but also said "it does concern me a little bit that in America — on this and any number of other fronts — we're sending messages to our young people that if life is hard, you can curl up in the fetal position somewhere in a warm place and just wait until it stops being hard."
The National Weather Service reported that wind chill could make areas of the state feel as cold as minus-15 degrees.
The Kentucky Education Association, which has previously criticized Bevin, hit back on Tuesday, writing on Twitter that "We will always support decisions made for the health & safety of Kentucky's children. Always."
Kentucky's 2019 teacher of the year, Jessica Dueñas, also rebuked the lawmaker. "Please go outside tomorrow," she told him in a video. "Stand outside for 30 minutes as if you were waiting for the bus, dressed as one of our students would be, because I guarantee you most of our students are not wearing some fancy Patagonia or North Face jackets."
Republicans also blasted the governor, who can be re-elected this year. Representative Robert Goforth, who is hoping to unseat Bevin, hit at the governor's education. He attended Gould Academy, a college preparatory school that now charges $61,350 for tuition and board each year.
The school offers extensive financial aid, and Bevin has described his upbringing as "financially humble."
"Easy for a guy to say who went to the @gouldacademy-a $60k/yr prep school. I'm with KY's kids!" Goforth wrote on Twitter, tagging Bevin.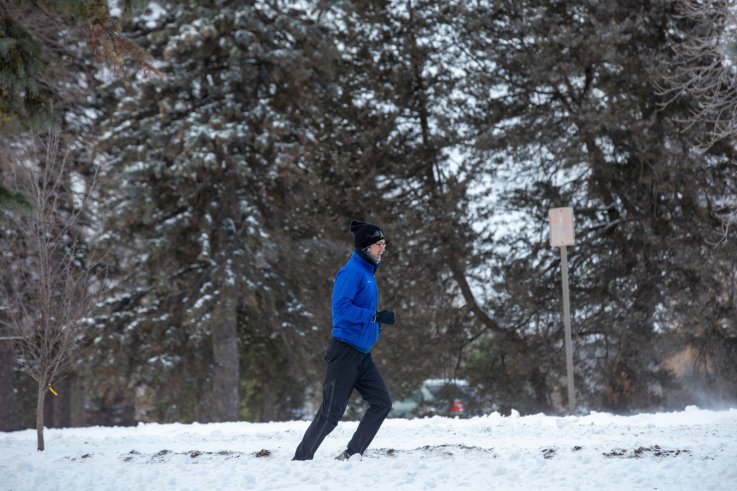 The cold weather particularly hit the midwest and the upper Great Lakes on Wednesday. Temperatures in Minneapolis, Minnesota, reached 27 below zero, while the DeKalb Airport in Illinois felt like an icy minus 54 degrees when wind chill was accounted for.
Bevin's office did not comment to Newsweek prior to publication.
Kentucky Governor Scoffs at Closing Schools During Frigid Weather: 'We're Getting Soft' | U.S.