'We're Headed To War' With North Korea And It's Kim Jong Un's Fault, Lindsey Graham Warns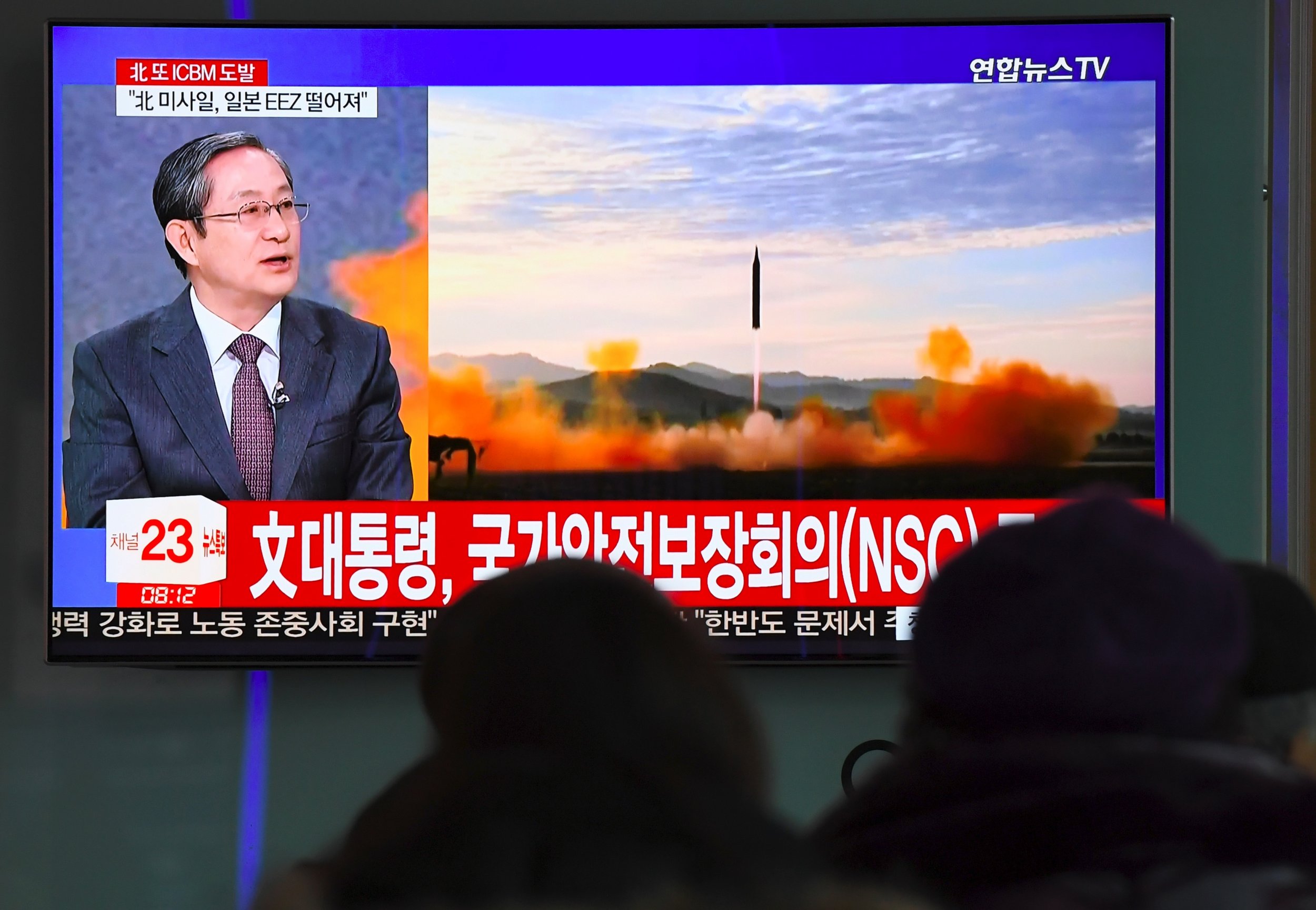 This means war.
North Korea's ballistic missile test on Tuesday will lead to armed conflict — and it will be Kim Jong Un's fault for pushing America to the breaking point, Senator Lindsey Graham said hours after the test.
"If we have to go to war to stop this, we will," Graham told CNN Sit Room. "If there's a war with North Korea it will be because North Korea brought it on itself, and we're headed to a war if things don't change."
Defense Secretary General James Mattis told reporters that North Korea's latest missile "went higher, frankly, than any previous shots they have taken. It's a research and development effort on their part to continue building ballistic missiles that could threaten everywhere in the world basically."
President Donald Trump also reacted to the launch, telling reporters in Washington, "we will take care of it. It is a situation that we will handle."
Trump has previously responded to North Korea's threats by saying the rogue state will face "fire and fury," and that the U.S. would "totally destroy" Kim's regime.
The missile flew eastward for almost an hour before landing near Honshu, Japan's largest island after traveling for 50 minutes and approximately 620 miles.
"Initial assessment indicates that this missile was an intercontinental ballistic missile," Pentagon spokesman Col. Robert Manning told Newsweek in a statement.
It is reportedly the most powerful ICBM North Korea has ever launched. According to previous Newsweek reporting, "it reached a height of roughly 2,800 miles above the Earth (over 10 times higher than the International Space Station)."
If it's suborbital path was straightened out, the missile could reach Washington, D.C., analysts said.
America is not at war with North Korea, but polls show that a large portion of voters, including a majority of Republicans, support a preemptive strike by President Trump.