We're Living in Age of Unparalleled Free Speech | Opinion
The following is a lightly edited transcript of remarks made by Nick Gillespie during a Newsweek episode of The Debate about free speech. You can listen to the podcast here:
There is no question that the fatwa against Salman Rushdie was disgusting, anti modern, evil. It is so awful, and so despicable, and should be condemned by anybody who believes in anything resembling freedom of speech and pluralism and tolerance. One of the things that I want to put forward is: we're living in an age of unparalleled freedom of speech and expression. And the fact is that people like Rushdie are inspiring many people to speak freely and to speak truth to power.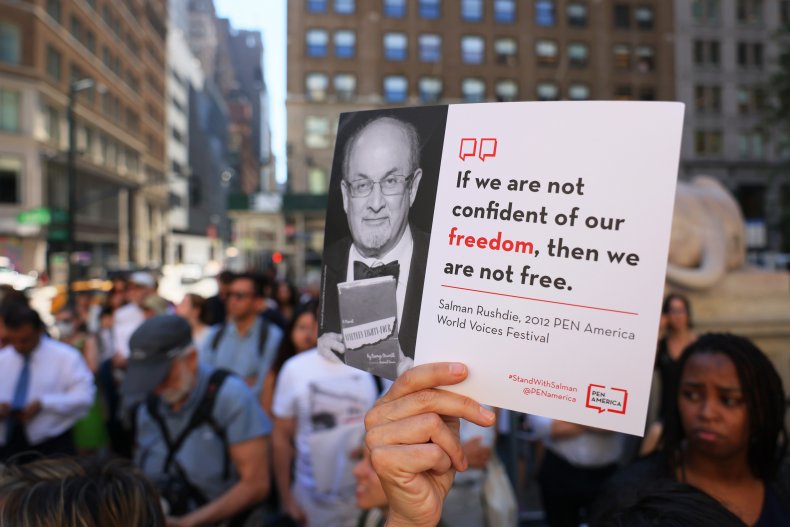 So one of the ripple effects of this, as much as it is disgusting and detestable — we should also recognize that one of the ripple effects is people all over the world, including people in Islamist countries or majority-Muslim countries a decade ago during the Arab Spring, pushing back and saying, "no, we will not be silenced."
And I think that's really important in all debates about free speech, because we often look at outlier events and say speech is being censored, and we're not free to say anything, et cetera. And that's empirically not true. And it's morally obtuse. Let's start by thanking Salman Rushdie for giving a lot of the rest of us the courage to actually say what we believe.
Dr. Nick Gillespie is editor-at-large for Reason Magazine and host of The Reason Interview With Nick Gillespie.
The views expressed in this article are the writers' own.