We're Losing The Battle With Opioids. We Need to Change Our Approach | Opinion
The Centers for Disease Control just released its provisional overdose numbers for 2020, and the news is dire. Drug overdoses rose nearly 30 percent last year, which saw an unfathomable 254 lives lost every day, or more than 93,000 deaths over the course of the year. Opioid overdoses continue to drive this problem, and particularly overdoses due to fentanyl, a potent opioid that can be 100 times stronger than heroin.
I'm going to be blunt; we're losing this war against opioid addiction, and it's not just because of COVID-related disruptions. Overdoses have risen in nine of the past 10 years, including a 4 percent increase in 2019. This isn't to say that our efforts thus far haven't been necessary and helpful—they certainly have. Initiatives like opioid education for physicians, naloxone distribution to reverse overdoses and increased access to life-saving medications for addiction recovery have likely saved tens of thousands of lives.
But the hard truth is that they haven't turned the tide. And as we approach the tragic milestone of 100,000 Americans dying annually from overdose, we must find a new way to approach this problem.
Up until now, our interventions have focused almost exclusively on the very beginning of opioid addiction (prescription) or end-stage disease (overdose). These endpoints matter, but by narrowing our focus we miss the hundreds of thousands of people moving down the pipeline from initiation to overdose. Interrupting this pipeline, halting the progression toward overdose, has not been part of our strategy so far.
To put it another way, virtually nobody who uses heroin, methamphetamine or fentanyl began their addiction journey using these drugs. Nearly all followed a progression that led them there, and if we can get to them before they reach end-stage disease, changing their trajectory is far, far easier.
This journey toward deadly opioid addiction generally follows one of two paths. The first begins with a teen or young adult using drugs because they're trying to fit in with a group of friends who are also using those drugs, or because they're trying to cope with some type of mental health concern. The process generally starts with vaping nicotine or using marijuana and then, for some, progresses to other, "harder" drugs over time.
People on the second path are introduced directly to opioids with a prescription following an injury or surgery, and their opioid use grows after that point due to overprescribing, chronic pain or a desire to emotionally escape. At some point they find themselves needing more opioids and turn to buying from street sources. This is where heroin comes in. Heroin is easily available and less expensive than pills. It is also far more dangerous, and often contaminated with fentanyl, which is incredibly deadly.
What would happen if, instead of reactively trying to save someone's life when they've already reached their most desperate point, we prevented them from ever getting to that point in the first place?
It would be a game-changer.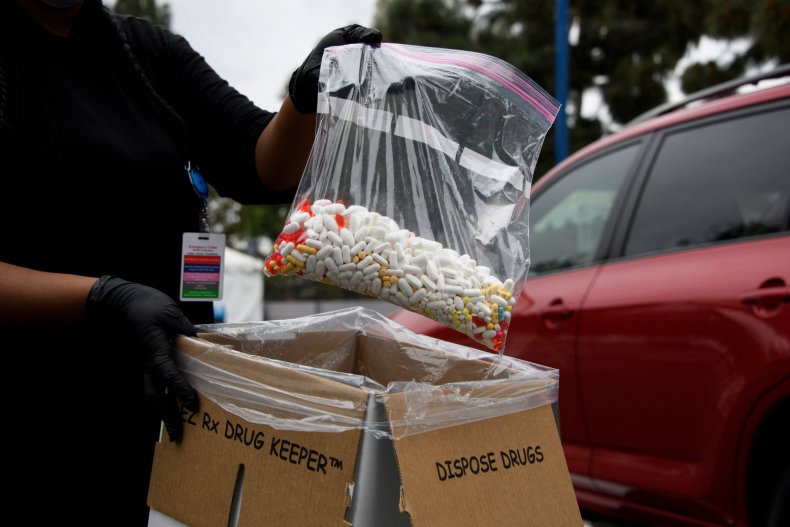 To intercept those on the first path—those who try drugs to fit in socially or to self-medicate:
Target interventions toward adolescents and young adults who are currently vaping nicotine or using THC products, before they bridge to other substances. There is a very clear connection between recreational marijuana use from ages 12-25 and the development of opioid addiction, particularly in urban cohorts of color.
Invest in community programs like Big Brother/Big Sister to connect kids to healthy supports, integrate mental health and trauma screening into schools to detect problems early and learn emotional coping skills as part of health classes.
Invest further in youth drug prevention, because it's much easier to stop youth from starting down the path of drug use than it is to extract them from it once they start.
For those on the second path—patients who begin opioid use with a prescription:
Target interventions toward patients we know will be prescribed large quantities of opioids, such as those receiving orthopedic or spinal surgeries.
Leverage data from states' prescription drug monitoring programs, which record every opioid prescription filled, to identify high-risk patients and reach out to them or their prescribing physicians with interventions.
Enact effective policies like mandatory naloxone co-prescribing with high-dose opioids, physician education on opioid prescribing and at-home opioid disposal options to eliminate leftover medication.
Anyone with an addiction deserves help, regardless of where they are in their disease progression, and it's critical that we don't stop end-stage efforts like naloxone distribution, needle exchanges and fentanyl test strips. But the rise in overdose deaths from 2019 to 2020 demonstrates that our current approach simply is not enough.
We must think differently if we want to make real progress on the opioid epidemic. When we wanted to reduce breast cancer death, we didn't just focus on how to best treat Stage 4 (metastasized breast cancer). We focused on early detection, including improved screening and preventive mammograms, breast self-examinations, pink ribbons and other awareness campaigns to drive attention—and action.
We must be humble enough to admit where we've come up short, and savvy enough to tap into lessons from our past successes. Despite recent setbacks, we have all the knowledge and tools we need to win this battle. But we must apply them more effectively, and more strategically, to have any hope of permanently turning the tide.
Aaron Weiner, PhD, ABPP is a board-certified practicing psychologist, addiction specialist and the incoming President-Elect of the Society of Addiction Psychology. He is the founder of Bridge Forward Group in Lake Forest, Illinois, where he helps individuals, families, and communities navigate and overcome addiction.
The views expressed in this article are the writer's own.