We're One Step Closer to Axing Merit from College Admissions | Opinion
There's a national movement to remove SAT and ACT test scores from consideration for college admissions. If successfully implemented, this terrible idea will only encourage already widespread, unnecessary and unacceptable social engineering at American colleges, while doing nothing to help students of color who struggle academically. At the same time, it punishes students who do well.
Washington State University is at the forefront of this movement. During the COVID pandemic, its board of regents waived the SAT/ACT requirement for the 2020 and 2021 admissions cycles. Now the board decided to end the requirement permanently.
"This is the trend," said Provost and Executive Vice President Elizabeth Chilton, according to Q13 TV. "COVID just sort of pushed a number of colleges and universities a little further along because we saw that we were able to make informed decisions without those scores."
But are those admissions decisions truly "informed?"
The general objection to standardized tests is nothing new. Three years ago, the Brookings Institute provided data showing Black and Latino students trailed white students' test scores. Activists believe cultural bias explains the large performance gaps between white students and Black and Hispanic students.
But disproportionality arguments are lazy. They don't tell you why the data are what they are. They simply imply that it must be due to some kind of institutionalized racism.
"As our country grapples with its heritage of white supremacy, educators need look no further than the SAT for an example of how systemic racism perpetuates itself," opined educator Bruce Hammond in Inside Higher Ed. He blames systemic racism for keeping these tests in place.
The SAT is white supremacist? Somehow, its institutionalized racism is selective in which minority populations it impacts. Asian students outperform not only Black and Hispanic students but also white students in math. Even when you look at overall scores, Asian students represented 60 percent of top performers, according to the Brookings Institute.
WSU announced it will spend more time reviewing the grade point averages of admissions applicants instead of standardized tests. It says it finds that metric to be a greater indicator of college success. But the university is setting itself up for a trap whereby it will ditch GPAs, too, using the same concerns it cited over SAT and ACT tests.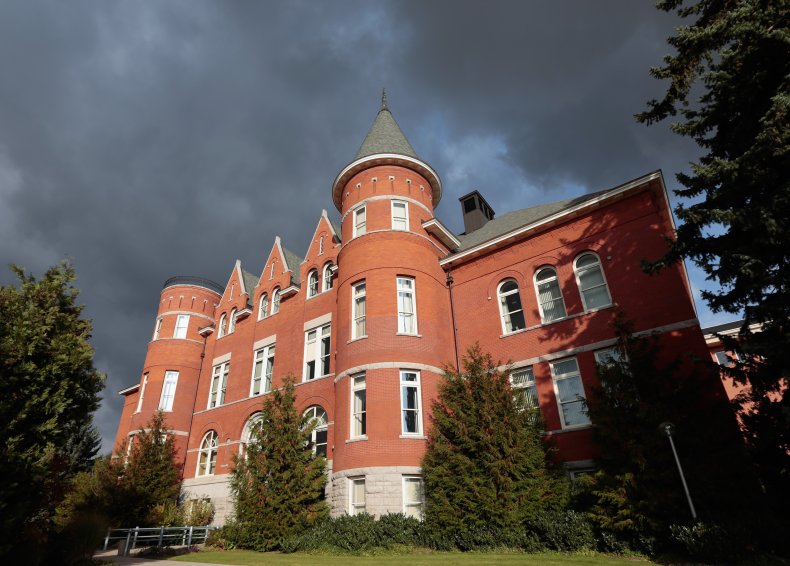 In 2021, the progressive buzzword to get behind is "equity," and colleges are more susceptible than ever to flawed arguments in favor of ridding themselves of standardized tests. I anticipate more moves away from SATs and ACTs will follow. Is GPA a better barometer of future success? What's to keep GPA from being jettisoned in admissions review?
GPAs are calculated, in large part, due to test scores. Studies have shown that Black and Hispanic student GPAs are lower than those of white students. How long before GPA is tossed from consideration to forward supposed equity goals?
If your school is in a low-income neighborhood, it generally lacks the resources necessary to deliver the best possible education, so GPAs will suffer. Students of color at low-performing high schools are victims of inequities, aren't they?
The rejection even of GPA is coming sooner than you think, especially when context-free disproportionality arguments are already being used to change minds.
So what would you look at for admissions, if not merit? We can expect universities to place an even bigger emphasis on extracurriculars, personal stories and a student's identity.
That means college admissions officers, already focused on wokeness, will better shape incoming classes on the basis of what they'd prefer the campus to look like—and on what students believe. That makes it easier to turn students into activists, a direction colleges already appear to be willfully taking.
It's the majority-white admissions officers and educators pushing this agenda that stand to benefit. They produce graduates further indoctrinated into Leftist worldviews that they will use to shape this country, all while making the admissions officers feel good about the opportunities they give students of color.
Meanwhile, the underlying reasons Black and Hispanic students underperform white and Asian students go unaddressed. Merely labeling as "racist" a tool that gauges students' aptitude is a quick way to avoid tackling a tough issue. Mostly white educators coming to the rescue of Black and Hispanic kids is a great way to signal their virtue. But the students aren't better off academically because of it. When they get into the real world, they'll be at a disadvantage because instead of the tools to perform to the best of their abilities, university admissions offices gave them an easy way out of performing better.
This is all done in the name of equity, of course. That term used to mean "equal access," but progressives have perverted its definition to mean "equal outcomes." If white and Asian students outperform, the focus is now to get rid of the ways in which they do better than Black and Hispanic students. We should be bringing students up, not pulling them down. But that requires hard work that too many activist educators and admissions officers show little interest in taking on.
Jason Rantz is a frequent guest on Fox News and is the host of the Jason Rantz Show on KTTH Seattle, heard weekday afternoons. You can subscribe to his podcast here and follow him on Twitter: @jasonrantz.
The views expressed in this article are the writer's own.