'We're on the Right Side of History if You're my Opposition': Alexandria Ocasio-Cortez Shuts Down Sebastian Gorka
Congresswoman-elect Alexandria Ocasio-Cortez has hit back after Fox News contributor Sebastian Gorka for describing her as "an insult" to "intelligent humans everywhere".
On Sunday, the newly elected representative from New York's 14th Congressional District took to Twitter to defend refugees traveling from Central America toward the U.S.
Over the weekend, a caravan of thousands was stopped at the U.S.-Mexico border in Tijuana, Mexico, and police fired tear gas to disperse the migrants.
Citing the example of Jewish families fleeing Nazi Germany and families looking to escape persecution in Rwanda, Ocasio-Cortez said requesting status and applying for asylum wasn't a crime.
Gorka, a British-born Hungarian-American military and intelligence analyst, took exception with the comments and described the comparison as "disgraceful".
"There is no genocide occurring South of our border targeting millions for death or shipping whole families to labor camps for extermination," he tweeted.
"You truly are an insult to intelligent and empathic humans everywhere."
The row escalated as Ocasio-Cortez, who last month became the youngest woman elected to Congress, hinted that being criticized by the likes of Gorka was a badge honor.
"You were forced out of the Trump Admin for saying white supremacists were 'not the problem' days before Neo-Nazis in Charlottesville killed 3 people.
"Pretty sure we're on the right side of history if you're my opposition. This is not about atrocity. It's about how we get there."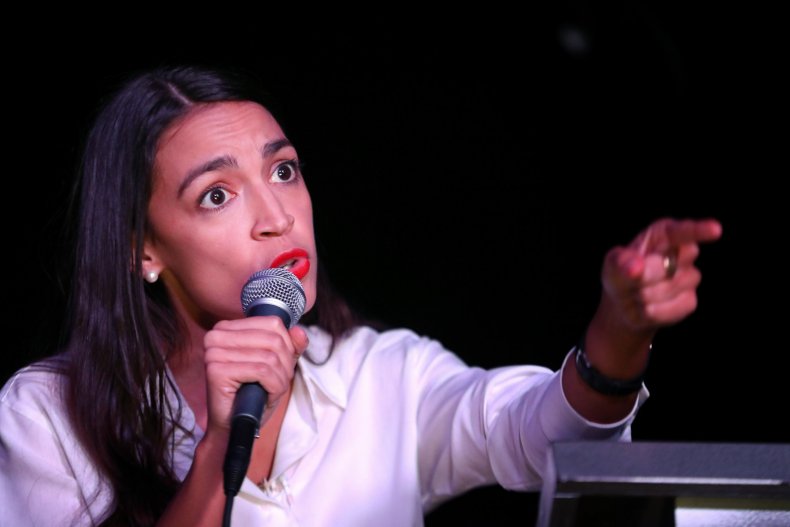 Gorka served as a deputy assistant to President Donald Trump between January and August of last year. His tenure ended just a week after Steve Bannon, who had served as the White House chief strategist in the first seven months of Trump's term, departed.
Gorka claimed he had resigned because White House officials were reportedly undermining the Make America Great Again platform. The claim, however, was disputed by the White House, which stated Gorka had not been fired but had his employment terminated instead.
The London-born strategist is not the first to engage in a Twitter spat with Ocasio-Cortez over her refugee comments. On Monday, far-right author and filmmaker Dinesh D'Souza described the 29-year-old as the "stupidest person elected to public office."
Ocasio-Cortez's words were reported by a number of media outlets, including The Daily Caller, which tweeted that Ocasio-Cortez had compared "migrant caravan to Jews fleeing Holocaust".
D'Souza replied to the tweet with a direct attack to the congresswoman-elect.
"Until now I thought Joe Biden was the stupidest person elected to public office," he tweeted.
"Not anymore!"