Were Asia Argento and Other Sexual Abuse Survivors Excluded from Golden Globes?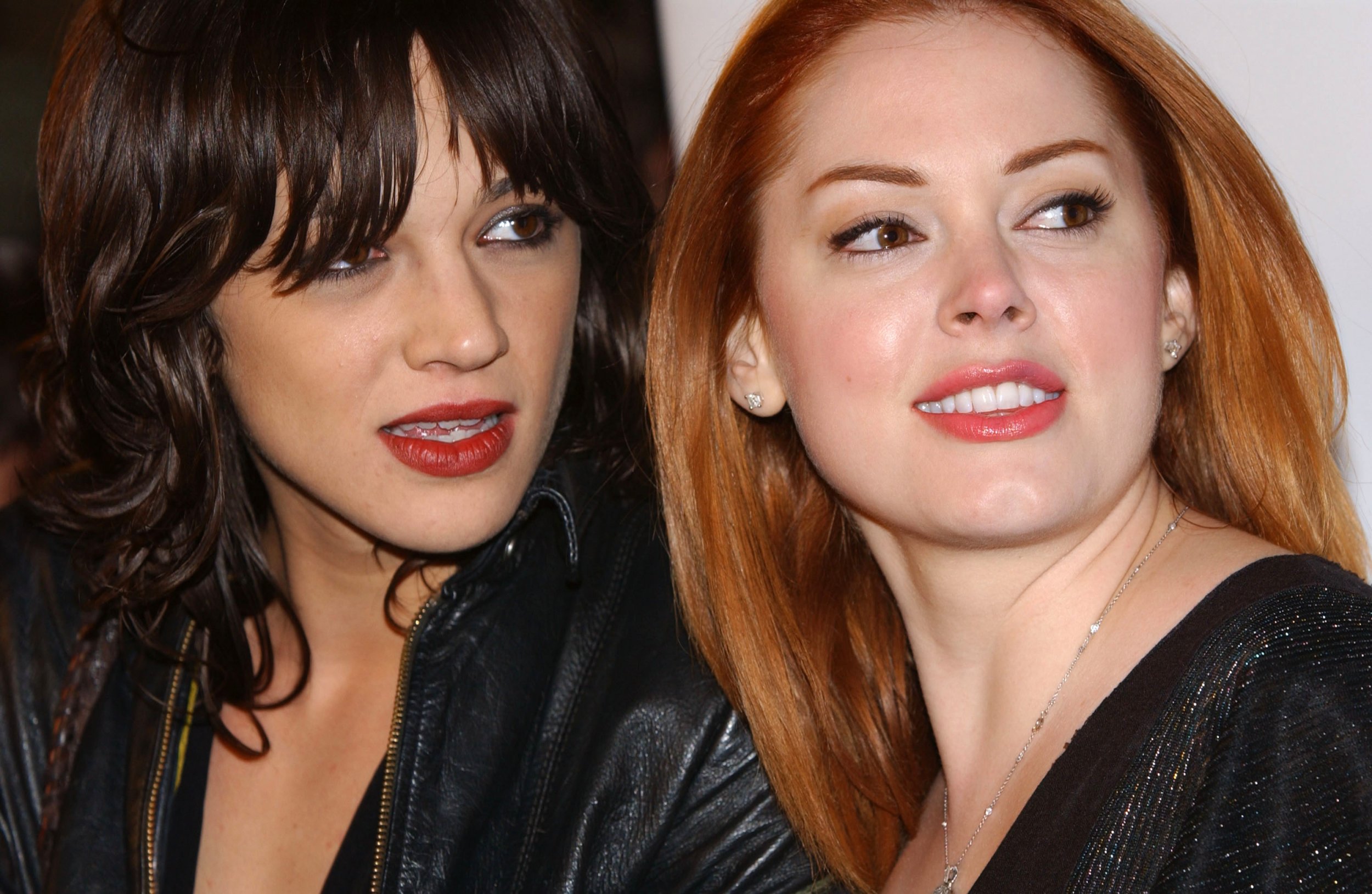 Rose McGowan isn't impressed with Hollywood. And neither are several of her comrades, women who have experienced sexual abuse and who were some of the first to speak out, before #MeToo became a social media phenomenon.
As Hollywood's elite performed their black-clad protest at Sunday's Golden Globe awards, McGowan, Asia Argento, Rosanna Arquette and Corey Feldman took to Twitter to express their frustration with the display. Most of them noted that they weren't invited to a ceremony that was dedicated to supporting survivors of sexual harassment, misconduct and assault.
"No one should forget that you were the first one who broke the silence," Argento wrote on Twitter Sunday, responding to a thread where McGowan defended her docu-series Citizen Rose on E! "Anyone who tries to diminish your work is a troll and an enemy of the movement. You gave me the courage to speak out. I am on your side until I die."
In her response, McGowan tied the thread back to the Golden Globes. "Not one of those fancy people wearing black to honor our rapes would have lifted a finger had it not been so," she wrote. "I have no time for Hollywood fakery."
Though stars donned black on Sunday as a demonstration of solidarity and support for the survivors of sexual abuse, many said they were not invited to participate. They discussed being excluded on social media.
McGowan and Argento were among the first women to speak publicly about their allegations against Harvey Weinstein, along with Rosanna Arquette and Mira Sorvino, and soon after that Annabella Sciorra and Daryl Hannah.
"I can only speak for myself but not only wasn't I invited to the #GoldenGlobes: nobody asked my opinion about #TIMESUP or to sign the letter," Argento tweeted on Monday. "I support @TIMESUPNOW even though I was excluded from it. Guess I am not POWERFUL or HOLLYWOOD enough. Proud to work behind the scenes."
It should be noted that actress Ashley Judd, another of Weinstein's early accusers, was at the Globes ceremony on Sunday, and prominently featured throughout the telecast.
Time's Up and the Hollywood Foreign Press Association, which puts on the Golden Globes, did not immediately respond to Newsweek's requests for comment.
Sunday wasn't the first time McGowan lashed out at the Golden Globes and the protest that sprung up for this first major awards ceremony of 2018. In December, she called out Meryl Streep. That tweet is now deleted, but it read:
"Actresses, like Meryl Streep, who happily worked for The Pig Monster, are wearing black @GoldenGlobes in a silent protest," she wrote, speaking about her alleged rapist Harvey Weinstein. "YOUR SILENCE is THE problem. You'll accept a fake award breathlessly & affect no real change. I despise your hypocrisy."
Streep, who was at the Globes last night, nominated for her work in The Post, responded to McGowan at the time with a long statement her publicist, Leslee Dart, sent to HuffPost.
"It hurt to be attacked by Rose McGowan in banner headlines this weekend, but I want to let her know I did not know about Weinstein's crimes, not in the 90s when he attacked her, or through subsequent decades when he proceeded to attack others," she said in the statement. "I wasn't deliberately silent. I didn't know. I don't tacitly approve of rape. I didn't know."
She ended with the following:
I am truly sorry she sees me as an adversary, because we are both, together with all the women in our business, standing in defiance of the same implacable foe: a status quo that wants so badly to return to the bad old days, the old ways where women were used, abused and refused entry into the decision-making, top levels of the industry. That's where the cover-ups convene. Those rooms must be disinfected, and integrated, before anything even begins to change.