'We're White': Virginia Newspaper's Radical Confession Gets Swift Pushback
A Virginia newspaper's acknowledgment that the team behind its new reporting series about segregation in Norfolk is white drew heated responses from readers on social media.
The Virginian-Pilot introduced its series, called "Dividing Lines," on Thursday with an overview of the racial segregation that exists in the city as a result of decades of policy and development decisions. The series is intended to be a long-term project and will seek input from readers through a designated tip line, the paper wrote.
In a separate article also published on Thursday, the paper introduced the two reporters behind the series and their editor, all of whom "benefit from numerous privileges that the disadvantaged populations highlighted in this project do not," according to a tweet from the paper.
"We're white," the article began. "When launching a project that's about racial divisions, it's only fair to start with that fact."
The article shared how the two reporters and their editor, Eric Hartley, grew up and continue to live in predominantly white communities. The focus of their work at the Virginian-Pilot—the city government for reporter Ryan Murphy and the city's school system for reporter Sara Gregory—highlighted the segregation that exists within the city, according to the article. The reporters also acknowledged that their coworkers are not as diverse as the communities they all cover.
"So, we have blind spots," the article says.
The paper said in its tweet about the article that it was sharing information on the reporting team behind the series "for full disclosure."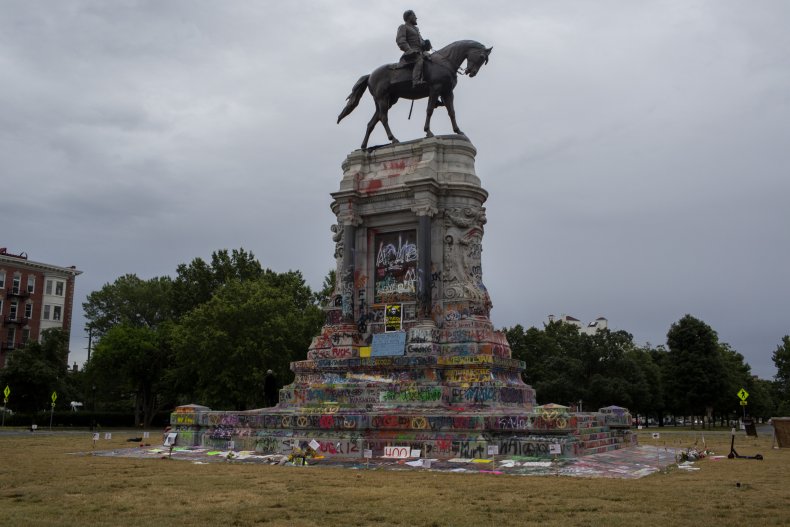 The tweet received swift pushback from readers, some of whom criticized the disclosure as "performative," "exploitative" and "ableist."
"This is a lot of navel gazing where hiring Black people is actually the answer," one Twitter user wrote. "For full disclosure, this is performative. For full disclosure, this is exploitative."
"Preetttty alarming that @virginianpilot would tweet something this ableist," another Twitter user wrote. "Saying that someone has 'blind spots' is exclusionary and stigmatizing of differently sighted bodies. Do. Better."
"I think this is unnecessary and needlessly sows doubt on an important project," another Twitter user who identified himself as a Reuters reporter wrote. "We're capable of reporting on issues that don't affect us directly."
Within the same Twitter thread, Gregory responded to some of the criticism.
"The two of us are beat reporters who cover the schools and city, respectively, so we've seen day-to-day how these issues of race and segregation affect policymaking today. We can't ignore that and still do our jobs well," Gregory said of herself and Murphy. "We know we all have biases, and we come to this project with many that we're constantly trying to overcome through educating ourselves and listening to others.
"This project really grew out of our daily reporting and the knowledge we've gained from covering the city and schools closely these past few years. Hopefully that helps compensate for some of our shortcomings," her response concluded.
According to U.S. Census Bureau data, Norfolk's population is about 41 percent Black. The city is in the midst of a controversial public housing renovation project, which faced a lawsuit last year from critics who raised concerns about its possible discriminatory repercussions, according to WTKR-TV.
Newsweek reached out to The Virginian-Pilot's executive editor for further comment but did not receive a response in time for publication.