'Yellowstone's' Wes Bentley on Whether Jamie Dutton Will Become the Villain in Season 4
Jamie Dutton is as "flawed, intelligent and dangerous" as ever in Yellowstone Season 4, according to Wes Bentley.
The new season begins with a double bill on Paramount Network on Sunday, November 7 at 8 p.m. ET, 7 p.m. CT and picks up directly after the explosive events of the Season 3 finale, which saw several members of the Dutton family fighting for their life—but not Jamie.
Bentley returns once again as the black sheep of the Dutton family, and is prepared for a "vengeful" season of Yellowstone. He told Newsweek: "I would say revenge is often the theme of the show, but especially this season.
"It's a fight, a real deeper fight. The stakes are rising higher and higher. Then there's riffs that are getting deeper and deeper and more ominous."
These riffs between the Dutton family emerged in Season 3 as Jamie discovered he was adopted.
After meeting his birth father, he's now set on a different path, and Newsweek asked Bentley if it might turn Jamie Dutton into a villainous character.
He said: "It's very different for him. It's hard for me to say in terms of villains and heroes, because when I'm playing the character, I try to avoid the judgments that I might have for him as a person, so that I can go deeper into them. But, actually I would like to see both a villainous turn and redemption for Jamie."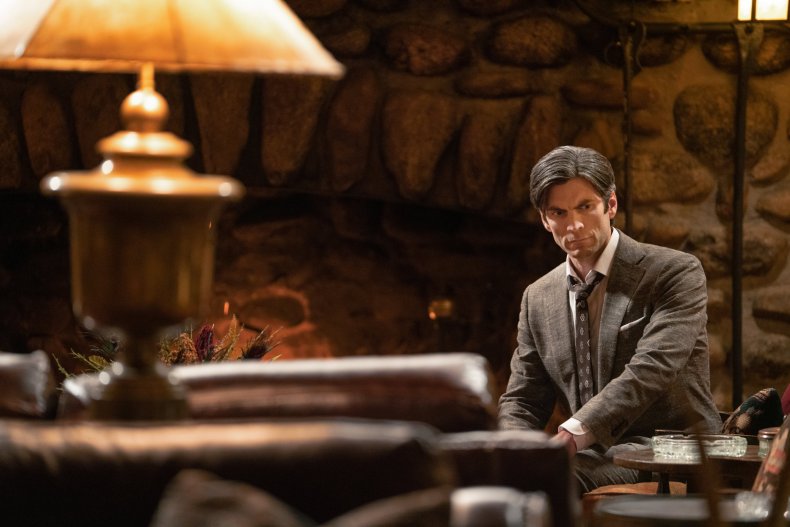 Bentley says while Jamie has been hard done by, he's not someone to mess with: "I think that he is a deeply flawed man and a dangerous man because he's intelligent, and he's got he's got some tools at his disposal but I also feel for him in a way. I'm obviously very close to him and I think also he's been hurt and some of this has been forced upon him or been created in him by those he those people that are after him."
Jamie's famously volatile relationship with his sister Beth (Kelly Reilly) doesn't get any easier in Season 4, either. Anyone hoping they'll repair their relationship will be left disappointed according to Bentley. "It's probably best to give up on it getting better," he joked, "she's coming for him."
Thankfully, in real life Bentley and Reilly have a healthier relationship than what we see on screen. Bentley says animosity doesn't exist between them in real life. "It's quite the opposite, in fact," he said. "The only the only way we can do those scenes is by fully trusting each other and knowing that we're good people and we're not out to hurt each other."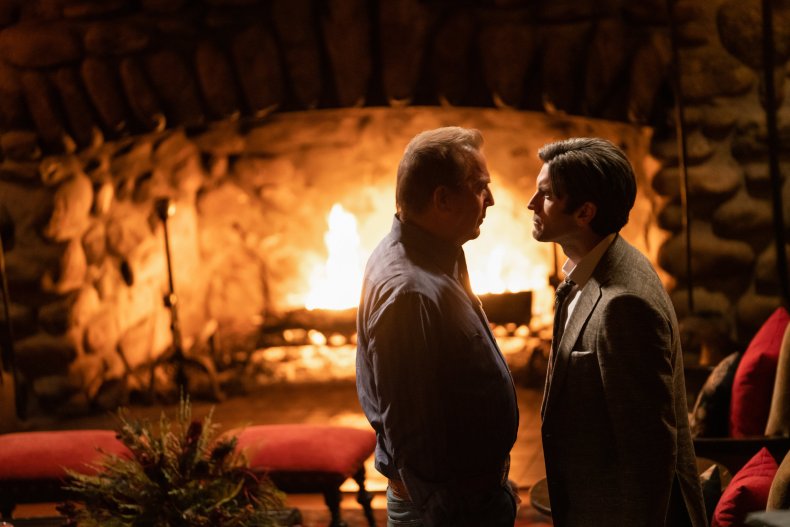 He continued: "We don't have any of these feelings. So it's quite the opposite. It's a close relationship and especially in those scenes when it's volatile and physical. We are very careful to take care of each other. emotionally and physically."
Despite not being on social media, Bentley has been astounded by the fan reaction to Yellowstone. He credits it with helping him reach a new level of fame, and is even recognised now by his voice alone now.
"I noticed that there are a lot of fans who come from a background that's similar to the show with the ranching and the Western style of living. Sometimes you get these big, burly cowboys turning into fanboys. It's pretty amazing to see," he said.
Season 4 of Yellowstone begins with a special two-hour event on Paramount Network. Episodes 1 and 2 will be played back-to-back at 8 p.m. ET, 7 p.m. CT on Sunday, November 7. Episodes will then air weekly every Sunday on Paramount Network.