Why Was Wesley Snipes in Jail? He Didn't Pay All His Taxes
Remember when Wesley Snipes was ordered to spend three years behind bars for failing to pay his federal taxes? His fans certainly haven't.
In light of the New York Times report on Sunday citing President Donald Trump's alleged failure to pay income taxes for 10 years before coughing up a wee $750 in federal income taxes the year he won the presidency, droves of people on social media have been talking about the consequences that Snipes faced for avoiding his payments to the IRS over a five-year span.
"Wesley Snipes was sent to prison for taxes but Trump became President of the United States...#750dollars #TrumpTaxes #DonTheCon," one Twitter user wrote on Sunday.
The Blade actor was convicted of three misdemeanor counts for not filing his federal taxes between 1999 and 2004—a time period in which the movie star banked about $40 million. Although he offered to pay about $842,000 to help clear his $23.5 million debt, Snipes was instead given a three-year prison sentence. He showed up at the McKean Federal Correctional Institution in Pennsylvania on December 9, 2010, before he was ultimately transferred to an adjacent, minimum-security "Club Fed"-style facility, where he remained until April 2013.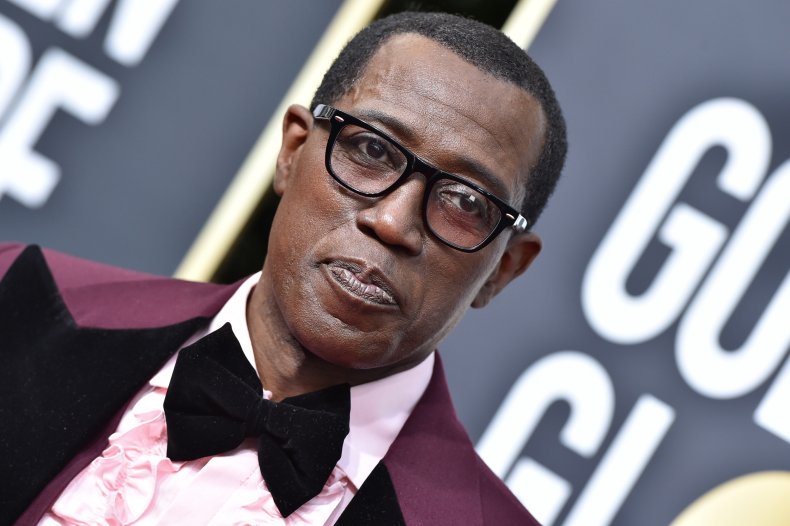 Meanwhile, on Sunday, Times reported that Trump paid only $750 in taxes in 2016 and 2017. Yet within the 15 years before Trump's 2016 campaign, the real estate mogul reportedly hadn't paid taxes for at least 10 of those years because he apparently lost more money than he actually earned.
During a press briefing on Sunday, Trump denied the Times' report, calling it "fake news."
"It's totally fake news. Made up. Fake," Trump said.
That hasn't stopped people on social media from pondering the IRS' different treatment of both men.
"So why has the IRS not taken action against Trump in all this time? They've certainly taken action against a lot of famous black people like Wesley Snipes & a few others. They're punishment of people seems select," one person tweeted.
Others weren't shy to suggest that race was likely the biggest factor for why Trump has avoided consequences similar to those handed down to Snipes and other Black American entertainers who have been punished for avoiding taxes.
"Wesley Snipes and Lauryn Hill had their careers destroyed (OH AND THEY WENT TO JAIL) for failing to pay taxes. So I guess this is just reason #57,001 to put this dude in jail," a Twitter user wrote.
Along with Snipes, singer Hill was sentenced to three months in prison with an additional three months of house arrest for tax evasion in 2013. And in 2006, the Isley Brothers frontman Ronald Isley was sentenced to three years and one month over back taxes he owed.