Man Raped and Murdered Childhood Friend After Offering to Walk Her Home
A man has been sentenced to life imprisonment for raping and murdering his friend as he walked her home from her birthday celebrations.
Wesley Streete was described as a "truly evil" killer by the judge following the murder of 20-year-old Keeley Bunker in September 2019.
Her body was found dumped face down in a park by her uncle Jason Brown during a search effort in Tamworth, a market town in the west midlands of England.
The court was told that Streete had been "trusted" to walk Keeley home but on the way back he persuaded her to stop by a rugby club, "probably on the pretext of going for a smoke", the Judge told the court.
Before leaving a nightclub on the night she was killed, the court was told that Keeley had turned down the chance to sleep at a friend's house and told her: "I've got Wes, Wes will walk me back, it'll be fine."
Streete was told he has to serve a minimum of 29 years behind bars.
The judge said: "What took place in Wigginton Park is you proceeded to rape Keeley Bunker, in the course of which you murdered her by throttling her, in all probability by placing her in a choke-hold for sufficient period of time to kill her".
Stafford Crown Court heard how the former warehouse worker tried to cover up his crimes by repeatedly lying about what happened and changing his narrative to fit the evidence.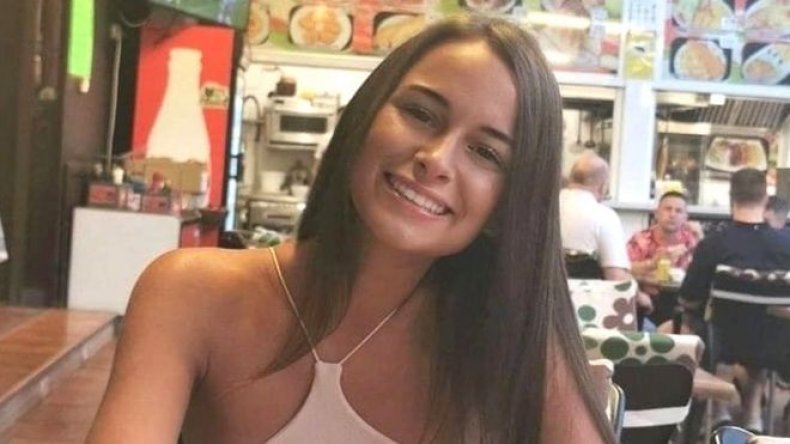 At one point, he even claimed that he accidentally killed Keeley during sex.
The judge said: "I am aware that no sentence which is imposed in relation to the offense of murder will assuage the feelings of devastation, grief and loss suffered by Keeley Bunker's family and those who loved her.
"It is clear that not only was she loved by so many but that Keeley was one of the kindest, most caring of individuals. Moreover, not only has she lost the opportunity of fulfilling her life ambition, helping to educate young children, her family have lost the company of their beloved daughter, sister and niece."
Following the sentence, Keeley's mother, Debbie Watkins, said she had been "robbed" of her "precious and beautiful" daughter.
Det Insp Cheryl Hannan, senior investigating officer on the case, said: "I welcome the outcome of this week's conviction and today's sentencing and hope it will bring some comfort to Keeley's friends and family.
"This devious and manipulative character, someone who repeatedly lied and targeted young women, is now behind bars and I am grateful to every single person who helped us reach this conclusion."