Wesleyan University Forced to Pay Police Overtime for Protesting Police Brutality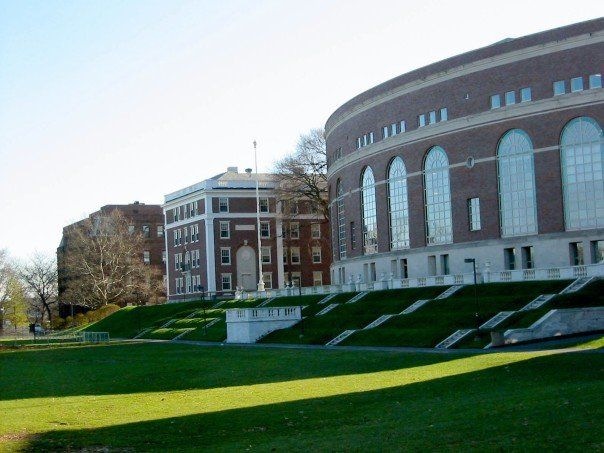 Wesleyan University in Middletown, Connecticut, is facing a $7,500 charge covering the cost of local police overtime after students staged a demonstration protesting—wait for it—police brutality and racism.
The reasoning is simple, says Mayor Dan Drew, who sent a letter and invoice to the liberal arts college at the end of last week. The December 8 march and "die-in," during which several hundred students lay down in the middle of an intersection in protest of the Michael Brown and Eric Garner grand jury decisions, required 46 additional police officers. Those extra personnel were called in "to make sure that the demonstrators and the community were safe" and that "people getting to where they were going around rush hour were able to do so," Drew said.
But student protestors view the charges as a chilling, if ironic, attempt to punish or suppress activism in the central Connecticut college town.
"It is the police's job to protect black life in this country, and Middletown police are part of a system that has historically disrespected the rights of black citizens," said Paulina Jones-Torregrosa, a senior from South Windsor, Connecticut, who took part in the protest, in an email. "I think it's intended to discourage further activism by Wesleyan students. I think these charges punish Wesleyan students for demonstrating solidarity with the black citizens of our local community."
She pointed out that the protest didn't damage public property or cause major traffic problems, though Drew says it did block one of the busiest intersections in the community, at Main and Washington streets.
"It's disheartening to see that the city is trying to put a price on speaking out against racial inequality," added fellow student protester Christian Hosam, who argued that there's a difference between a march and direct action. "This wasn't just about raising awareness but about proving the point that there needs to be a disruption of standard operations given the state of our country."
In a Tuesday phone conversation with Newsweek, Drew pushed back against those interpretations of the overtime charge.
"Yeah, that's not true," Drew said. "We were completely supportive of the notion that they could demonstrate and do so in large numbers. One of our police lieutenants reached out to one of the organizers and offered the secondary and tertiary streets, offered the South Green, offered the sidewalks. And none of that was adhered to.
"He [the lieutenant] was specifically told by one of the organizers that they wanted to disrupt as much of the community as possible," Drew added, "and in fact, some of the tweets that took place by some of the students who were protesting were bragging about the fact that they closed down Middletown. To me, I don't think it's acceptable to close the regular things that go on in the community. It disrupted a lot of people's lives."
In an email exchange, protester Alton Wang—a Wesleyan junior—said that was the point. "Making this disruptive and uncomfortable for those short 15 minutes is only a tiny glimpse into the disruption and discomfort police brutality rages on black lives every day," he wrote.
Drew said he reached out to Wesleyan President Michael Roth—who participated in the protest—and left a message informing him of the invoice before it arrived.
Wesleyan University representatives did not respond to a request for comment.