Gov. Cuomo Counsel Shot, Man Fatally Stabbed Ahead of Brooklyn West Indian Day Parade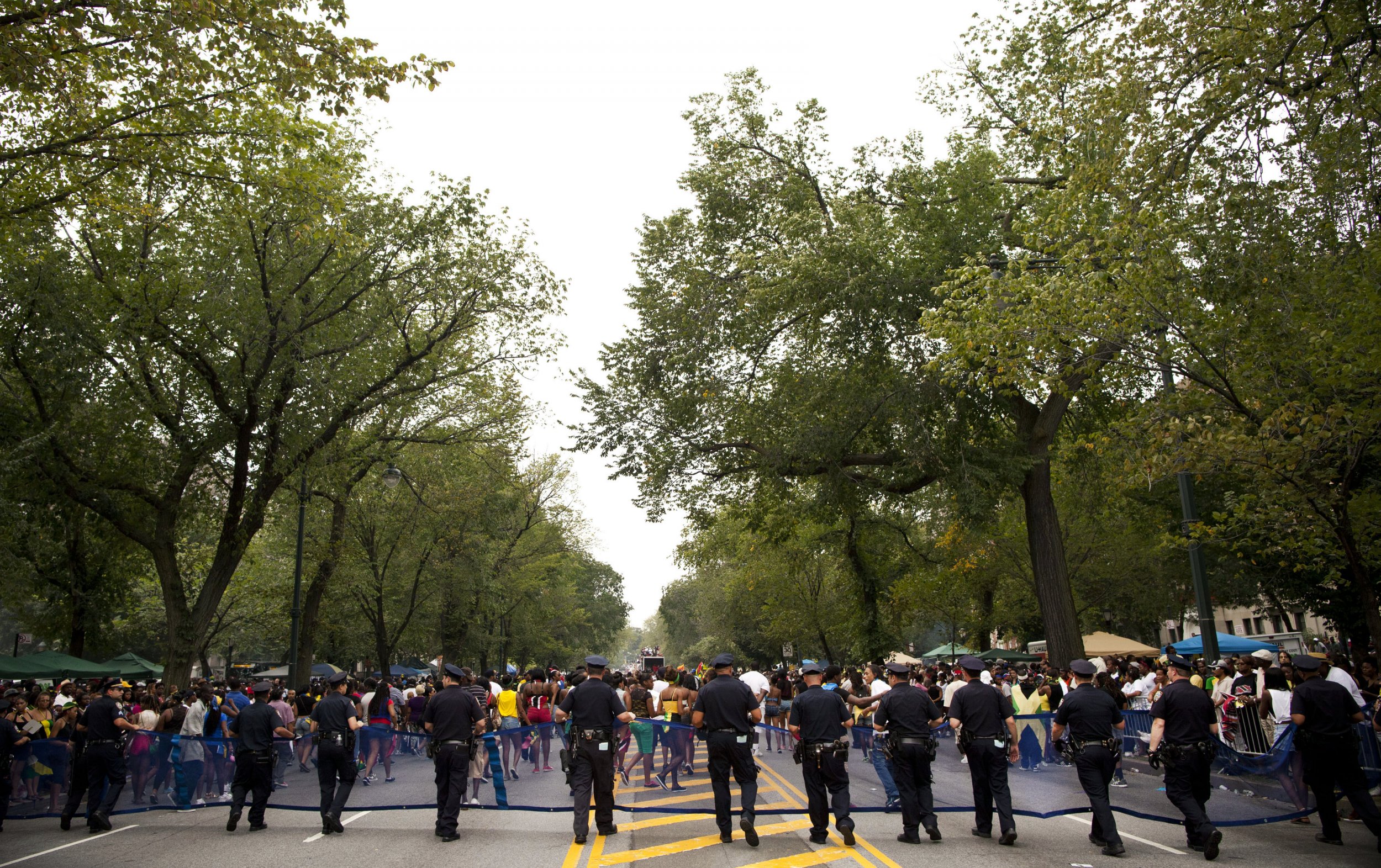 Updated | The popular West Indian American Day Parade in Brooklyn attracts more than a million people each year who flock to enjoy the parade's colorful costumes, plentiful food stalls and music. But the parade is also known for sporadic bouts of violence. For this year's parade on Monday, it came hours before the parade even began.
The New York City Police Department says it responded to a report of a stabbing at 2:05 a.m. near Grand Army Plaza. Emergency responders took the victim, a 24-year-old who had been stabbed in the torso, to the nearby New York Methodist Hospital, where he was pronounced dead.
Another victim, a 21-year-old male, was shot in the buttocks and also taken to New York Methodist Hospital. A police spokesperson says he is listed in stable condition.
The police department has made no arrests and the investigation is ongoing. A spokesperson would not identify the deceased victim.
Also early on Monday, Carey Gabay, first deputy general counsel for New York Governor Andrew Cuomo, was reportedly shot in the head by a stray bullet around 3:45 a.m. near the parade route. Governor Cuomo released a statement confirming the shooting and saying Gabay is in critical condition at Kings County Hospital Center.
"Carey is a friend to all who have the pleasure of meeting him. I ask that New Yorkers join us by keeping him, his wife Trenelle and his family in their prayers at this time," the governor said. He added, "This tragic shooting–this one by another seemingly random bullet–is the latest heartbreaking reminder that the crime of gun violence must stop. Enough young, innocent people have died, and it must stop now."
In additional comments at the parade, Cuomo told the press of Gabay, "He was out last night enjoying J'Ouvert with his family and somebody fired eight to 10 times and he got hit with a random bullet. It is so painful, so unnecessary, so sad."
Since 1967, the West Indian American Day Parade has concluded an annual five-day celebration in Brooklyn on Labor Day, reportedly attracting more than a million people to a four-mile stretch along Eastern Parkway from the Crown Heights neighborhood to Grand Army Plaza. Though the police spokesperson did not comment on whether Monday morning's incident was related to the parade, which takes place near where the incident occurred, similar bouts of violence have occurred on the day of the parade in recent years.
Last year, three people were shot and one of those victims died when a man opened fire near the parade route, reports said. There were reportedly two other shootings in the area around that time.
As Newsweek has previously reported, there were shootings and stabbings in 2013 and 2012 as well. Two people died in stabbings in 2012.
An early morning Caribbean march that is unaffiliated with the parade but attracts some of the same participants, J'Ouvert, also takes place near where the violence occurred on Monday and was set to begin two hours after the shooting and stabbing.
"I am saddened by the violence in our city. It should not be a standard occurrence for the J'Ouvert experience to result in pain for our community. We should be rejoicing, not mourning," City Council Member Laurie Cumbo said on Facebook.
The Daily News reported that the police dispatched an additional 1,500 officers for the pre-dawn parties and march. Last year, New York City Mayor Bill de Blasio reportedly said 4,000 officers would work the parade.
This article has been updated to include comments by Governor Andrew Cuomo regarding the shooting of Carey Gabay.
Gov. Cuomo Counsel Shot, Man Fatally Stabbed Ahead of Brooklyn West Indian Day Parade | U.S.