West Nile Virus Carried by Mosquitoes Causes Deaths in at Least 6 States Across the U.S.
At least six states across the U.S. have reported deaths from the West Nile Virus, a mosquito-borne illness transferred to humans and animals through bites of infected mosquitoes. Health departments in more than eight states are raising concern and cautioning residents about the high risk.
Nine people have died from the West Nile virus as of September 7, according to Centers for Disease Control and Prevention data. The deaths occurred in Arizona, Arkansas, California, Idaho, New Jersey and Texas with each state reporting one or two deaths.
At least 29 states have reported confirmed or probable cases of the virus with symptoms. Arizona alone reported 49 cases and Colorado reported 34 cases since September 7.
Only about one in five people experience symptoms from the virus and about one of every 150 people infected develop a serious and sometimes fatal illness, according to the CDC. Symptoms include fever, headache, body aches, vomiting, diarrhea, and rash; but some serious cases can lead to paralysis and severe swelling in the brain which can be fatal.
Individuals over the age of 60 who have preexisting medical conditions are more at risk for developing serious illness from the virus.
Cases of the virus tend to occur during mosquito season which lasts from summer into fall. Experts said the best way to prevent the virus is to avoid mosquito bites since there is no vaccine or medication to prevent or treat the virus.
The CDC data only reports cases since September 7, but additional states reported deaths from the virus before the data was published.
Nebraska's Three Rivers Public Health Department reported their first death from the virus just last week and an additional death today, both of which were older individuals with underlying health conditions. The state currently has more than 27 confirmed human cases.
Utah Department of Health confirmed one death from the virus and 11 confirmed cases, nine of which resulted in a neuroinvasive illness such as paralysis, inflammation of the brain, or meningitis.
In Arizona, a 63-year-old man became partially paralyzed after contracting the virus in August. Doctors reported the man suffered a stroke due to viral meningitis that attacked his spine, nervous system and cerebrum.
An infectious disease doctor told the man's wife that it was the worst case of the virus he had seen in a decade. He now has to undergo physical therapy to relearn how to swallow, talk and recover his physical functionality.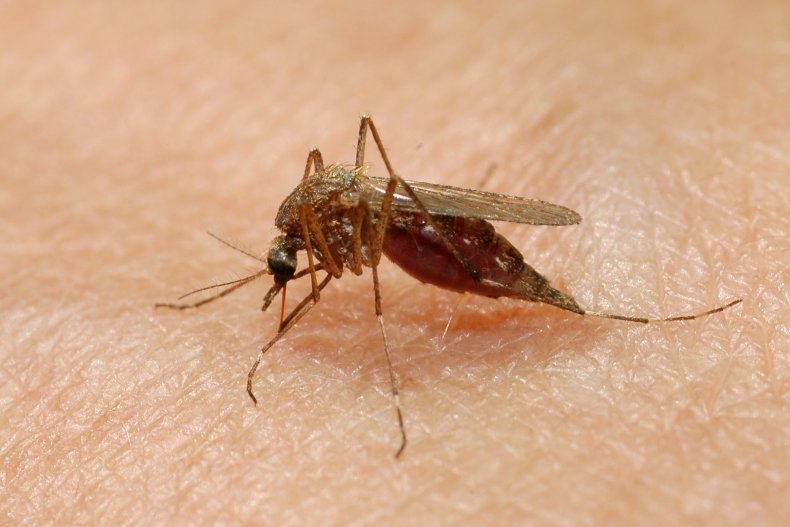 Some states with lower reported numbers are still warning their at-risk residents to take precautions to avoid mosquito bites. Massachusetts Department of Health stated that the above-average population of infected mosquitoes brings the risk level for the virus from moderate to high. DPH confirmed four human cases in the state this year.
"September is the month when we are most likely to see people get infected with West Nile virus," Acting Massachusetts Public Health Commissioner Margret Cooke said in a statement. "While we advise everyone to take steps to avoid mosquito bites, this is especially important if you are over the age of 50 or have an immune compromising condition. It is also important to know that as overnight temperatures get cooler, mosquito activity right around dusk and dawn may be more intense."
The CDC recommends using insect repellent to avoid mosquito bites during the season. They also recommend using mosquito screens on windows and doors and emptying containers that hold water often to prevent mosquitoes from laying eggs.