The West Is Not Immune to the Authoritarianism, Sexism and Violence Turkey Has Experienced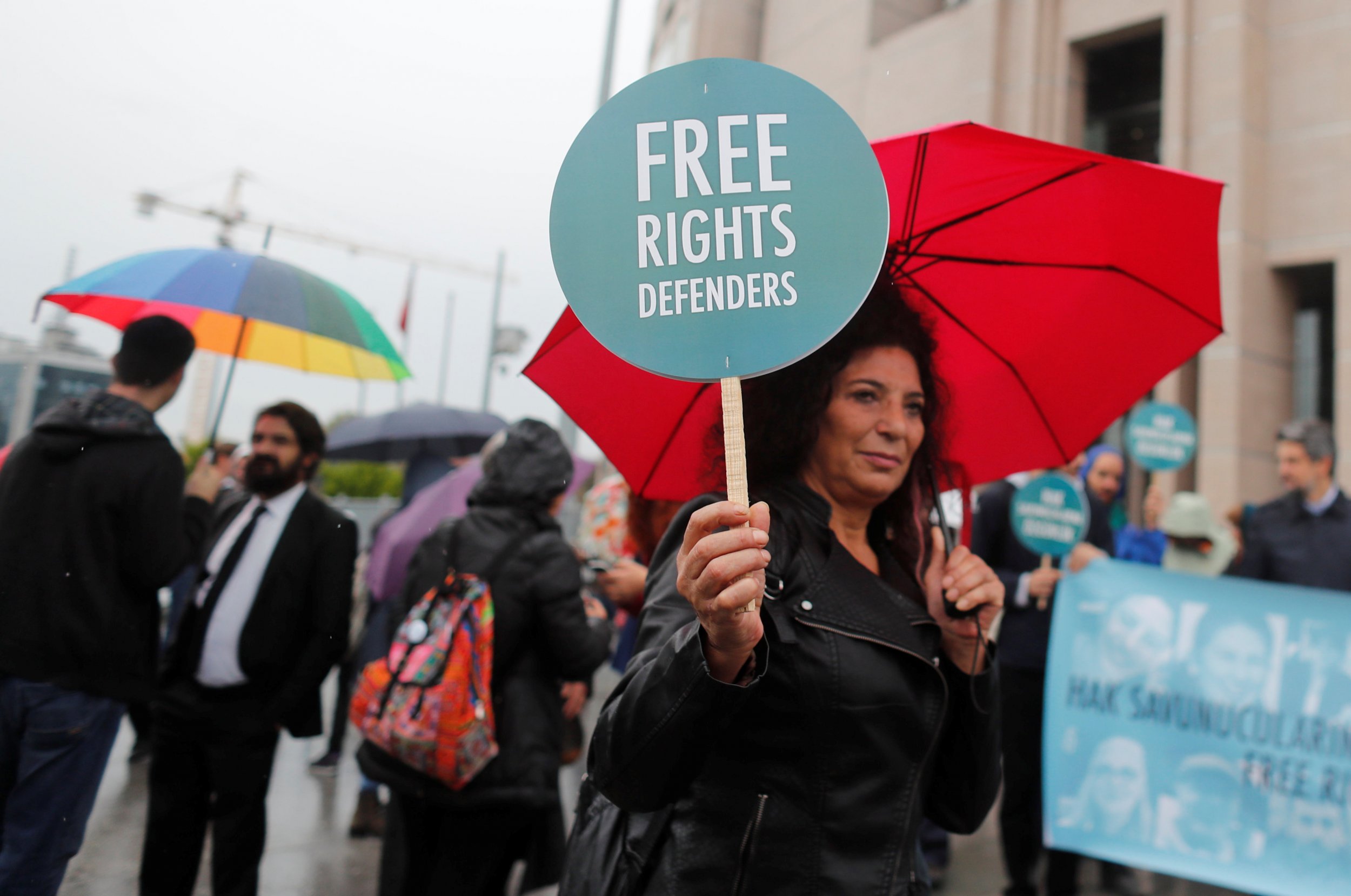 A recent study conducted by Turkey's Hacettepe University found out that the top three most stressful professions in the country are the military, the police and journalism. Not surprising given the fact that since the coup attempt in July 2016, more than 160 media outlets have been shut down and over 100 journalists have been arrested. An even larger number of journalists have been blacklisted, sacked, exiled. The clampdown on the media has a profound negative impact on the entire society. And though Turkey is a particularly striking example, it is not the only place where freedom of expression is under threat.
There is not much public debate left in Turkey. There are only political ghettoes and cultural islands. We have become a society that is divided into groups of people who do not talk to each other anymore. We have lost any appreciation for diversity, coexistence, pluralism. Everyday is another stressful day. It is tiring to be Turkish. The country is badly polarised, bitterly politicized. Every writer, journalist, poet knows that because of an article, a novel, an interview, a poem or a tweet you can be sued, put on trial, even arrested. Self-censorship is widespread.
When critical voices are intimidated, "lynch mobs" are encouraged to speak louder. In Turkey, there is a new "traitor" to lynch in pro-government papers and social media almost every week. Thousands of government trolls are designed to serve this purpose. The International Press institute (IPI), has said it is looking into more than 2,000 cases of online abuse in Turkey directly aimed at journalists and dissidents.
For women it is a much more difficult environment. The tone of online abuse is overtly sexist, misogynistic. It is not a coincidence that Turkey is also witnessing alarming increases in violence against women. The ruling party under President Erdogan recently passed a controversial bill allowing religious officials to perform civil marriages. The bill is a major blow on women's rights and will increase number of child brides and cases of polygamy. When societies go backwards and slide into authoritarianism, nationalism and tribalism, machismo and sexism are also emboldened.
It would be a mistake to read what is happening in Turkey as an isolated case, however. It is not. With the rise of populist and nationalist movements, there are frightening similarities in varying degrees and forms. From Hungary to India, from Poland to Austria, even the USA. As Catalonia's push for independence escalates into a political crisis, it is not only Spain that is the focus of the world but also the EU. The lack of trust in supranational entities and cosmopolitan elite creates a fertile ground for tribalist belongings and reactionary politics.
Politicians and leaders who see the media as "the enemy within," divide society into two clashing cultural camps. Populist demagogues benefit from binary oppositions. Even in the most advanced democracies, journalists can be publicly targeted, women's rights and minority rights can be compromised , creating a political atmosphere in which truth is lost in a thick fog of demagoguery… These are the dangers many countries face. Democracy is a delicate ecosystem of powers and rights that needs to be constantly nurtured and cared for. It cannot be taken for granted.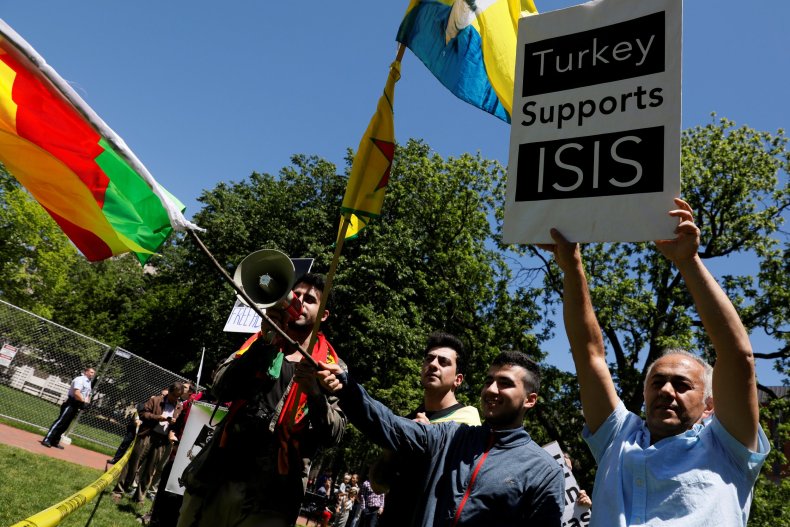 In Turkey it is not just journalists who are threatened. One hundred thousand public sector workers have been arbitrarily dismissed, with little chance of finding a job in another sector. They have been stigmatized and labelled as "terrorists". Among them there are more than 1,400 academics whose only "crime" was to sign a peace petition asking the government to end violence in Kurdish regions. The signatories have lost their jobs, were demonized in pro-government papers; some of them have been detained and arrested. President Recep Tayyip Erdogan attacked them in his political rallies, calling them "so-called intellectuals" and "traitors." In February 2017, a young academic, Mehmet Fatih Tras, who had been sacked after signing the peace petition, committed suicide. His friends said he had tried to apply to other universities but he was rejected each time because he had been blacklisted.
Today's Turkey is full of heartbreaking personal stories waiting to be told. We have become an unhappy nation. Paranoia, conspiracy theories, depression are rife across the board. And like all unhappy nations we try to find happiness in morsels of good news. This week, a Turkish judge ordered the release on bail of human rights activists from Amnesty International, locked up for supposedly having "terrorist links." Yet, despite the great news of their release, these charges have not been dropped, and the chairman of Amnesty Turkey, Taner Kilic, is still in jail.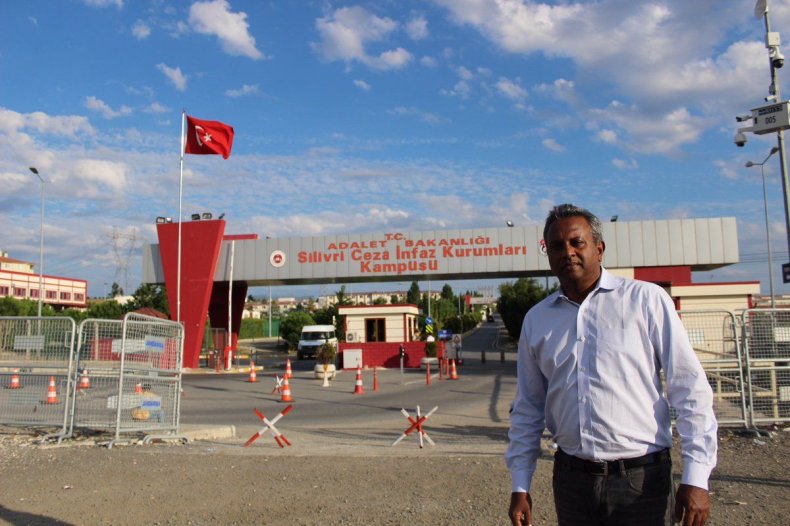 Turkey's political trajectory holds important lessons on the fragility of democracy and the vulnerability of the ballot box. It shows us how, in a country with relatively regular elections, prospects of democracy can still be completely shattered if the civil society is suppressed and the media is gradually crushed . For years the AKP government confused "democracy" with "majoritarianism." Having the majority in the ballot box does not give a government the right to completely ignore the voices of those who have not voted for them. For a proper democracy to exist and thrive a country needs more than elections. Without rule of law, separation of powers, independent academia and a free diverse media, the ballot box in itself is not enough to sustain democracy. And once a country starts to slide into majoritarianism, from there into authoritarianism it is only a short step.
What happened in Turkey could happen anywhere, even in the West. For a long time it was wrongly assumed that activism, feminism and human rights were needed in unstable non-Western countries. The West was thought to be stable and solid, historically beyond that kind of political turbulence. This assumption is no longer applicable. We have entered a new stage in world history in which citizens' initiatives will become more important than ever, and there is a new need for global solidarity and global sisterhood.
How to restore faith in pluralistic liberal democracy, how to transcend nationalistic and tribalistic ways of thinking and encourage humanism, and how to lessen the enormous gap between different echo chambers which follow different sources of information and distrust "the other" are questions that concern many citizens East and West. The loss of diversity is a major loss for a society. The sad story of Turkey's politics is a testimony to that.
Elif Şafak is a Turkish author and columnist, and will be speaking at the Battle of Ideas, taking place in London, October 28 and 29.