Randy Whitten Update: Missing Georgia Kayaker's Body Found, Authorities Confirm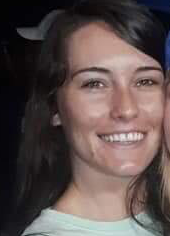 Update: The body of Maranda "Randy" Whitten, 24, of Valley, Alabama, was discovered on Monday, Troup County Sheriff's officials confirmed to Newsweek.
Whitten was last seen the afternoon of August 17, kayaking in Georgia's West Point Lake. After a storm struck, the Auburn University graduate disappeared. Her teal kayak was discovered the same day with key items missing. Authorities from various state and local agencies mounted search parties to find Maranda, led by the Troup County Sheriff's Office.
But in a statement released on Monday, the agency called off the search.
"The search for Maranda Whitten has unfortunately been suspended. Maranda was found earlier this morning, a victim of an apparent drowning. Maranda did have an extension cord which was missing from the campground tied to her ankles which was then tied to a large rock. This tragedy is being treated as a suicide, and as standard procedure her body will be sent to the state crime lab for an autopsy. Our thoughts and prayers continue to be Maranda's family. We appreciate all those who have gave of their time and resources during this time. Nothing further at this time."
In an interview with Newsweek just hours before her daughter's body was found her mother, Tabatha Whitten, had a "bad feeling" about one of the missing items.
Tabatha described the item missing from Maranda's camper as "a large orange extension cord."
At first, the mother worried that her daughter might attempt to hurt herself with it. "I thought she's majorly depressed, and it being gone gave me a bad feeling," she said.
But then Tabatha thought Maranda likely used the cord to "tie the kayak," and that it could have come undone when the storm struck.
It's unclear if the cord missing from the camper was the same extension cord described by authorities.
The night before her daughter paddled out a kayak on a vast Georgia lake, Tabatha had to ask Maranda for an affectionate goodbye.
"Can I get a hug," Tabatha said she told her 24-year-old daughter, Maranda (known as "Randy"), on Thursday night, steps from her camper plotted on West Point Lake. They hugged, but the mother said it was a mechanical gesture.
"She did hug me, but it wasn't an overly respectful hug," said Tabatha. "The words were very few."
Then she saw her daughter retreat into her camper and lock the door.
The following day, witnesses told investigators that they'd seen a woman they believed to be Maranda kayaking on the lake.
A midday storm struck, and Randy wasn't seen or heard from after that, Troup County Sheriff's Office officials confirmed.
Search parties scouted the lake and combed hiking trails in hopes of discovering Maranda's whereabouts.
In an online beacon posted on Friday, they described a break in the discovery of "a teal-colored kayak."
At around 2:30 p.m. on Friday, Maranda's "empty, floating kayak" was found by Georgia Game Wardens Troup County Sheriff's deputies, a state Department of Natural Resources spokesman confirmed to Newsweek.
The small vessel was fished from the water by the West Point Dam in the vicinity of the Shafer Heard Campground, near where her grandmother and aunt maintained the campground she'd been visiting since last week.
Her mother was convinced Maranda didn't drown. "She's lived on the water all her life," Tabatha attested, describing her as an avid kayaker and "excellent" swimmer.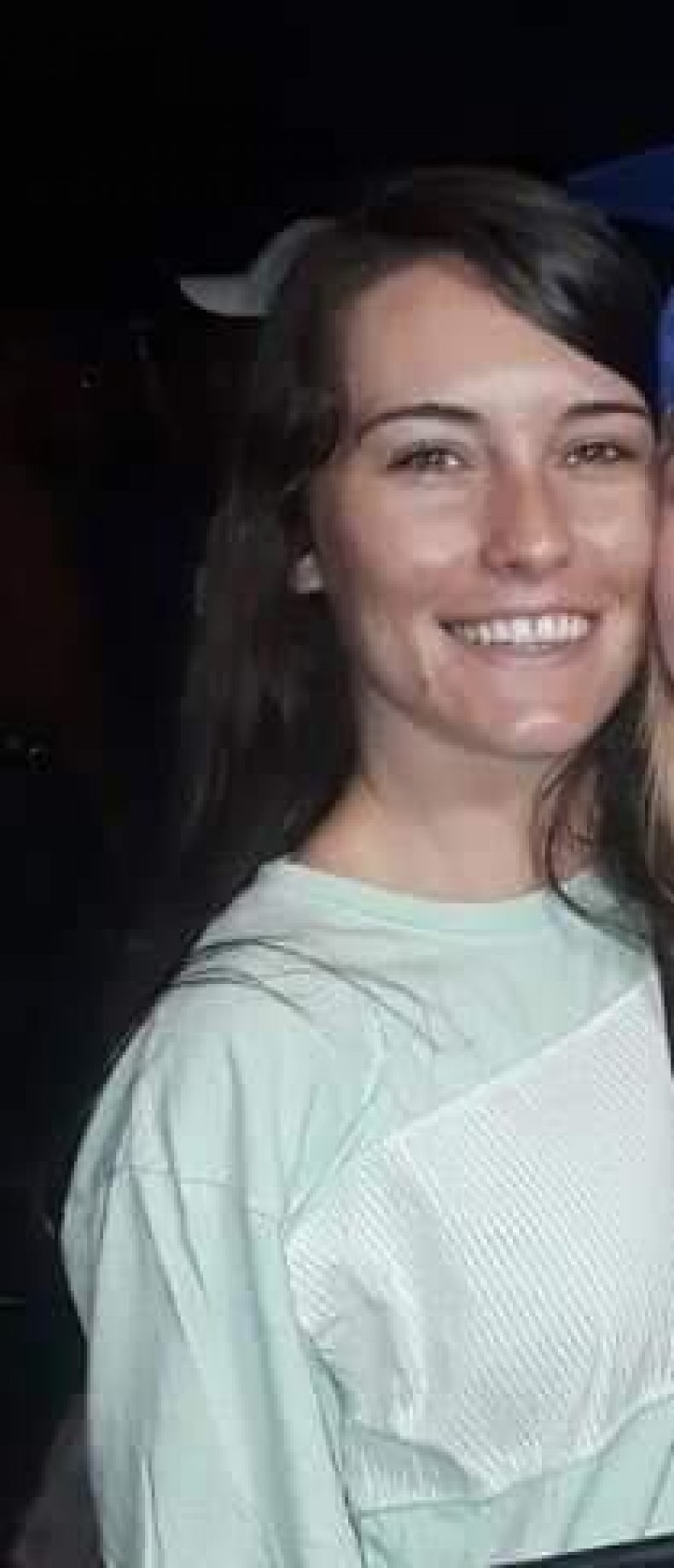 Before news arrived of her daughter's demise, Tabatha believed her daughter didn't panic in the storm that day. "I think she made it back to shore… If she was in distress, Maranda would have sense enough to put a life jacket on, and the paddle wouldn't have been left in the kayak," she said.
Because both items were forsaken, Tabatha figured her daughter went out on foot to roam the woods.
"If she wasn't kayaking, she was out walking," she said, of her daughter. "Maranda is very active and likes to explore different areas. She likes to find places that people miss."
There was also the fact that her daughter's phone, whose battery was dead, was left behind, as was her blue swimsuit hanging inside the camper.
"I know what clothes she has, and I know what's missing out of those clothes," the mother vouched before ticking off a list: a pair of blue jeans, a teal shirt and a pair of gray Converse sneakers that she delivered to her daughter before their last hug.
"I really think she's alive," Tabatha said earlier on Monday morning before her daughter's body was discovered.
"She's lost in these woods for being angry with her parents and left, or she's trying to go to Atlanta," she said on Monday before the tragic news. "She made comments before about going there."
Tabatha described Maranda as a loner but also someone who didn't have a history of trying to flee her family.
"She's never done anything like run away before," Tabatha said.
After Maranda graduated from Auburn University in May with a bachelor's degree in sociology, she endured some humility by moving back to Valley, Alabama, to live with her parents.
The gut-check of being back home and jobless left Maranda in a state of wandering, her mother said. She wasn't the same.
Maranda's relationship with her boyfriend ended after graduation, and she'd also run up debt by maxing out her credit cards.
"She also had the idea that she would land that big job," her mother said. "She went into major depression. Everything hadn't been going her way. Maranda is highly intelligent and seemed on track all her years back in college."
At home, her parents saw Maranda's spirit wilt and sat her down for a chat.
"I just asked her, 'Are you doing anything drug-wise?'"
Maranda, who wasn't in therapy or taking medication, grew defensive.
"She told us, 'You're crazy that you would even think that!' and 'You don't know what you're talking about,'" her mother remembered of the confrontation. "We had a family conflict because of that."
Maranda decided right then to take a sojourn out to West Point Lake to be with her grandmother and aunt, her mother said.
Now, Tabatha is left second-guessing her attempt to help her with depression or drugs. "We shouldn't have been making those accusations," she said.
If you or someone you know is considering suicide, please contact the National Suicide Prevention Lifeline at 800-273-TALK (8255). You can also go to suicidepreventionlifeline.org or text "help" to the Crisis Text Line at 741-741.