West Texas Man Finds a Giant Snake in His Toilet
Another summer day, another snake found in Texas. On Sunday, Payton Malone shared a horrifying video on Twitter of a snake slithering out of the water at the bottom of a toilet bowl. "I always thought this was an irrational fear of mine...apparently not," he tweeted. "Friend out in west Texas found this."
The clip showed a snake poking its head out from a toilet bowl. In the short video, someone appears to use a golf club to coax it out of the toilet before the footage was cut off.
Folks on Twitter were terrified by the nightmare fuel of a serpent slithering out of your toilet. "Nope," one user wrote. "F***ing. Nightmare," another commented.
One person joked that amid everything else going on in the world, Toilet Snakes were ahead of the apocalyptic schedule. "Whoa hold on toilet snakes aren't on the 2020 schedule until October," they wrote. "August was fire tornado month, September is machine gun potatoes. The toilet snakes are early!"
"I'll stick with the murder hornets, thanks," someone chimed in.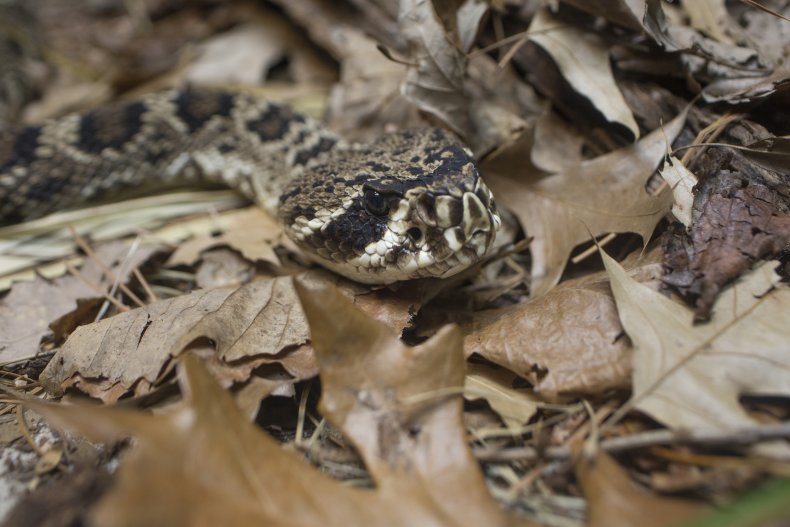 "I live in Houston and everyone always makes sure the toilet lid is always down when not in use," one Texas resident replied to the video. "If there's a break in the sewer system, in your own line or the cities lines, they'll come in that way. People are always wondering how snakes get in their homes, this is how."
This isn't the first time a snake was found in a toilet in Texas. In June 2018 the Dallas News reported that an indigo snake slithered out of a toilet at Wade Vielock's home near Corpus Christi. Vielock was cleaning the bathroom when his son spotted the serpent coming out of his toilet.
"I looked back at the toilet and that snake was about 3 feet out, climbing toward the window. It took at least six years off my life," Vielock told KSAT-TV.
Deputy Lindsay Scotten of Bee County Sheriff's Department came to the rescue. Scotten removed the snake, which was unharmed, and released it into the bush.
In February 2017, a rattlesnake was found in a toilet by Isac Mcfadden in Abilene, Texas. CNN reported that he woke up to use the bathroom one morning and found the snake in his toilet. "I found this big clump, and I knew it was a snake," Mcfadden revealed.
However, after the family called Big Country Snake Removal and the technician arrived, 24 Western diamondback rattlesnakes were found inside and around their house. "Rattlesnakes are secretive and can be very cryptic -- They rely heavily on their camouflage," Big Country Snake Removal wrote on their Facebook page. "This is simply how they survive. Just because you don't see them doesn't mean they aren't there."
Mcfadden learned an important lesson that day. "If you find a snake," he told KXVA, "always get an adult."
Newsweek reached out to Payton Malone for comment and did not hear back in time for publication.