West Virginia Bill Aims to Ban School Mask Mandates, But Gov. Jim Justice is Wary
While the West Virginia GOP-majority Legislature aims to pass a bill prohibiting school mask mandates, Republican Governor Jim Justice may not have the same goal.
During a COVID media briefing Friday, Justice said that while he doesn't believe in enforcing mask mandates in schools, local school districts should make those decisions, according to West Virginia MetroNews.
"I go back to if it ain't broke, don't fix it," Justice said during a COVID-19 briefing, the Associated Press reported. "Or don't try to fix it."
However, he says he will wait for the outcome before making a decision, according to AP.
"We're going to continue to watch it as it goes through and we'll see what the final outcome comes out to be," Justice said, West Virginia MetroNews reported. "I'm not for mandating masks in school."
House Bill 4071, called the Parent and Student Health Rights Act, would prohibit mask mandates from schools, educational institutions, and elected or appointed local officials, even if there is a COVID outbreak. The proposal would also ban requiring COVID tests and quarantines in some circumstances.
The bill defines a COVID outbreak as having at least a 10 percent infection rate among students, teachers or staff within a core group, such as a classroom or sports team, or having at least three cases in a core group. The proposal also says that any quarantine will end after five days or after a negative COVID test result.
Parents or students ages 18 or older are able to take action against those who violate the provisions "to seek injunctive relief" under the bill.
Raleigh County Delegate Jordan Maynor, the author of the bill, said he developed it once he heard parents' and teachers' concerns about COVID mandates affecting students' educational and social development, The Pittsburgh Tribune-Review reported.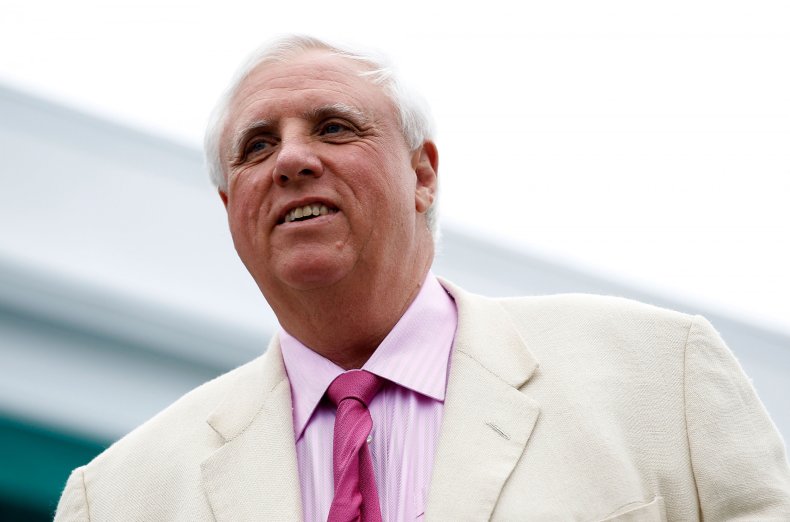 County officials have been left to make the decisions regarding masks in school during the pandemic, according to AP.
There are currently 35 out of 55 counties enforcing mask mandates in schools, reported the state Department of Education.
"Our local school boards have done well, have they not? They've made a lot of good decisions," Justice said, reported by AP. "I don't think we had an adverse decision that I can recall where everybody got up in arms about it and everything. We made the decision to have local control and I think those folks did a heck of a good job."
The bill passed the West Virginia House Education Committee in an 18-6 vote on Wednesday, reported Newsweek. It now faces the state House Judiciary Committee.
"We'll watch this and we'll make a decision on it when it finally comes out," said Justice, AP reported.