West Virginia Charges Prisoners 3 Cents a Minute to Read E-Books From Free Library, Despite Earning Less Than $1 an Hour
Electronic tablets will be available to inmates in several West Virginia prisons, giving them the ability to read books and articles, listen to music and communicate with their loved ones through email, photos and video chat—but they'll have to pay 3 to 5 cents a minute for the privilege of reading books that are already free.
A 2019 contract between the West Virginia Division of Corrections and Rehabilitation (WVDCR) and Global Tel Link (GTL) states that inmates will be charged 3 cents a minute to read books—which is currently considered the "discount rate"—despite the fact that all available books come from Project Gutenberg, a free online library, as the Appalachian Prison Book Project (APBP) pointed out.
While the tablets will be positive for inmates—WVDCR cited access to educational materials, incentives for good behavior and staying connected to loved ones—the APBP, a nonprofit that offers free books and education to prisoners, reviewed the contract and called the fee structure "exploitative."
It will cost inmates 5 cents per minute (currently discounted to 3 cents per minute) to read books, listen to music or play games; 25 cents per minute for video visitations; 25 cents per written message; and 50 cents to send a photo with a message. In contrast, wrote Reason, the Prison Policy Initiative estimated that 2017 wages in West Virginia prisons ranged between 4 cents and 58 cents an hour.
"If you pause to think or reflect, that will cost you," Katy Ryan, APBP's founder and educational coordinator, told Reason. "If you want to reread a book, you will pay the entire cost again. This is about generating revenue for the state and profit for the industry. Tablets under non-predatory terms could be a very good thing inside prisons. GTL does not provide that."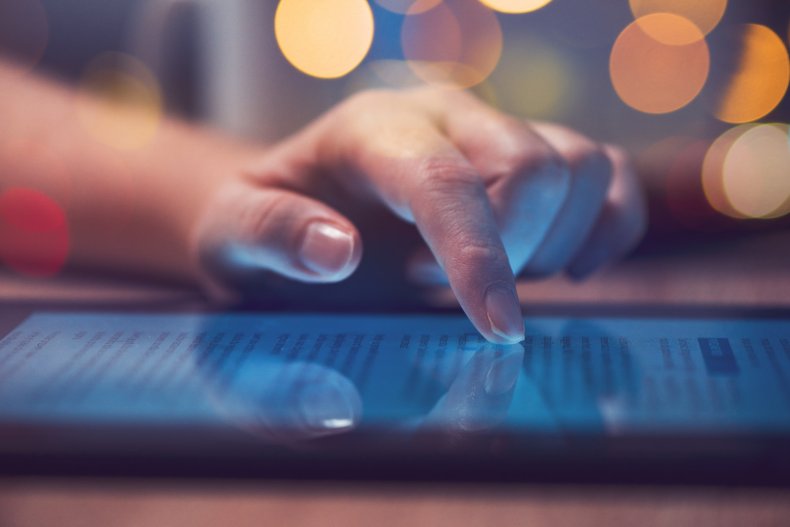 David Fathi, director of the American Civil Liberties Union's National Prison Project, told The Root that this West Virginia case reveals a bigger trend, which is "an attempt to monetize the most basic forms of human contact and to profit from prisoners and their families."
Fathi went on to say that restricting information and access to the outside world is "the most counterproductive thing you could possibly do from a public safety and crime prevention perspective." Research has shown that inmates who maintain connections with their families during incarceration are more likely to successfully rejoin society.
Studies conducted over the last two decades indicate that higher education in prison programs reduces recidivism and translates into reductions in crime. Access to books is a large part of education at every level.
The WVDCR has said the agency will not restrict purchases or donations of regular print books, meaning inmates will still have access to Project Gutenberg and their 60,000 texts in the public domain.