Waterboard Opioid Dealers, Says West Virginia GOP Senate Candidate During Primary Debate
A Republican candidate running to challenge West Virginia Senator Joe Manchin (D) for his seat said he would like to "waterboard" opioid dealers during a primary debate on Monday.
"When looking at this epidemic I might be a little bit stronger," Jack Newbrough said. "Catching the dealers and the pushers, I'd like to take them out back and waterboard them."
"That might not be the right thing to say," Newbrough admitted, before adding: "But I think that is a start in the direction to get it taken care of."
Newbrough explained that the opioid crisis in the U.S. is an issue he feels strongly about after losing the mother of his son to opioid addiction a decade ago.
"Everyone up here knows this one's a personal issue with me. My son's mother lost her life to opioid addiction 10 years ago," Newbrough said.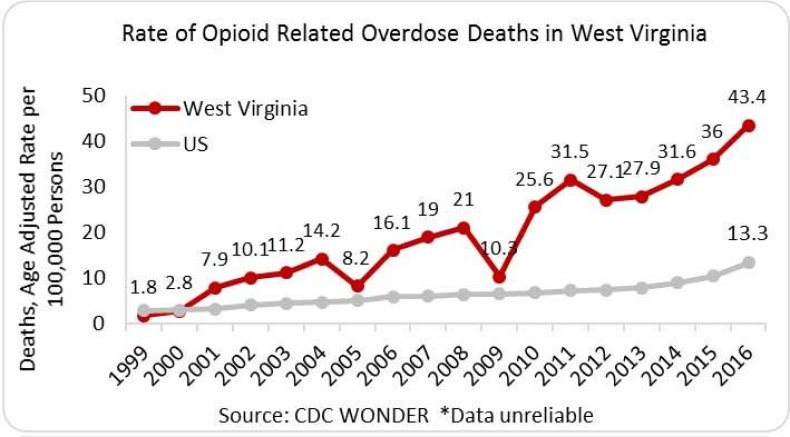 The state is one of the most affected by the U.S. opioid crisis. In 2016, West Virginia had the highest rate of opioid-related overdose deaths in the country, according to the National Institute on Drug Abuse.
During that year, the state saw a rate of 43.4 deaths per 100,000, compared with 1.8 deaths per 100,000 in 1999, the NIH says on its website.
According to the Centers for Disease Control and Prevention, 42,000 people died in the U.S. from opioid overdoses in 2016.
Manchin has also stated combating the opioid epidemic in West Virginia and across the U.S. as one of his biggest priorities, introducing multiple bi-partisan bills aimed at supporting recovery programs for those affected by addiction.
The senator also launched the Prescription Drug Abuse Caucus, which aims to develop legislation aimed at addressing the opioid epidemic.
Newbrough's stance on opioid dealers may be more in line with President Donald Trump's however.
Last month, the U.S. leader revealed an anti-opioid abuse plan that included a recommendation that drug dealers be handed the death penalty.
Trump said the U.S. needed to "get tough" on opioids , adding that "toughness includes the death penalty."
Newbrough is one of six people vying for the Republican nomination to run against Manchin, with the West Virginia open primary set for May 8.