West Virginia Governor Asks for Halt to Prisoner Transfers Amid Coronavirus Pandemic
West Virginia Governor Jim Justice asked the Federal Bureau of Prisons (BOP) to put a stop to the transferring of out-of-state prisoners into West Virginia correctional facilities in a letter Friday. Justice expressed a worry that prisoners from other areas could potentially expose employees at West Virginia jails to Covid-19.
Current data indicated that West Virginia has one of the lowest coronavirus infection rates in the U.S. with fewer than 1,000 confirmed positive cases of the virus reported in the state.
"While I surely understand the need to transfer prisoners from time to time, now—in the midst of this pandemic—seems unwise and unnecessary," Justice wrote to BOP Director Michael Carvajal.
"Employees of these federal correctional facilities are members of our communities," Justice continued. "Requiring these employees to congregate with large groups of potentially infected persons brought in from areas with greater instances of Covid-19 creates an unreasonable and unnecessary risk to those employees, our communities, and the state of West Virginia."
"I urge, therefore, that the decision to transfer these prisoners into West Virginia be reconsidered to ensure the work that we have done to fight this pandemic is not unintentionally undone by importing inmates who may be carrying the virus into our state," Justice added.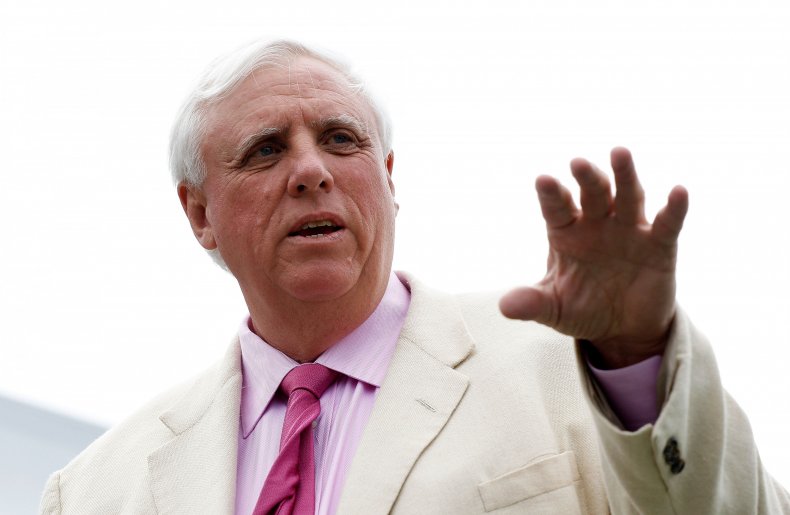 "As part of the BOP's responsive Action Plan for mitigating the spread of COVID-19 in our facilities, we have limited inmate movement as much as possible and have done so in cooperation with the US Marshals Service (USMS)," said the BOP in a statement sent to Newsweek on Sunday. "As a direct result of these steps, BOP movement nationwide is down 88% when comparing March 13, 2020, to April 23, 2020, to the same time frame last year."
"The institutions designated as quarantine sites, like other BOP facilities, have PPE and all needed sanitation supplies on hand, have available bed space and are adequately staffed to handle these inmates," the statement continued.
Some of the prisoners that are considered for transfer to West Virginia were convicted of crimes in the Washington, D.C. area. However, D.C. has no federal prisons in which to contain its inmates. Those individuals are handed over to the BOP for incarceration in other areas, including facilities in West Virginia.
The Hazelton, West Virginia U.S. Penitentiary has been classified as a quarantine area for prisoners who have potentially been exposed to the coronavirus. Currently, no member of the Hazelton facility staff or incarcerated population has tested positively for the virus.
Richard Heldreth, president of the Local 420 of the American Federation of Government Employees, voiced his concern about the prisoner transfer plan in an email to The Dominion Post.
"Initially, I was advised that this was due to overcrowding in their system," Heldreth said. "The real reason appears to be that the D.C. system is experiencing a large outbreak from COVID-19, and there have been concerns in the media that they have not properly applied distancing measures and PPE to their inmate populations, which has apparently resulted in over 80 inmates being confirmed positive."
As of April 23, data from the D.C. Department of Corrections indicated a total of 47 prisoners who had been placed into isolation after testing positive for the virus. However, 62 inmates were classified as totally recovered and rejoined the general population within prison facilities.
Governor Justice placed West Virginia under a stay at home order in March, telling residents that in order to prevent a shut down of the entire state, "We've got to move and we've got to move stronger than we already are right now."
"We know that there's been bingo halls open and gatherings happening in an unsafe way and it has to stop now," Justice continued. "This truly is real. It's the event of all of our lifetimes unlike any that we've ever seen before."
Updated 8:48 p.m. E.S.T. 04/27/2020: This story has been updated to include a statement from the Bureau of Prisons.