West Virginia Governor Declines Statewide Mask Mandates: 'Local Control Is Working'
West Virginia Republican Governor Jim Justice said Wednesday he is not yet imposing a statewide mask mandate—but said it is possible he will do so if he determines local efforts to prevent the spread of COVID-19 are not sufficient.
During a press briefing in which he and state health officials shared updates about the virus' spread, Justice said his decision against imposing a statewide mask mandate is part of a "difficult dance" as he works to strike a balance between keeping the people of his state protected and recognizing those who strongly oppose face covering requirements.
For now, he said efforts by local officials to guide their residents on mask use "is working."
"We believe the local control is working, and it is working in a good fashion," Justice said. "I still stand absolutely ready and will move on a statewide basis, as far as face coverings, if I deem that it is not—that the local folks are not doing a good job, and it is not working on the local level."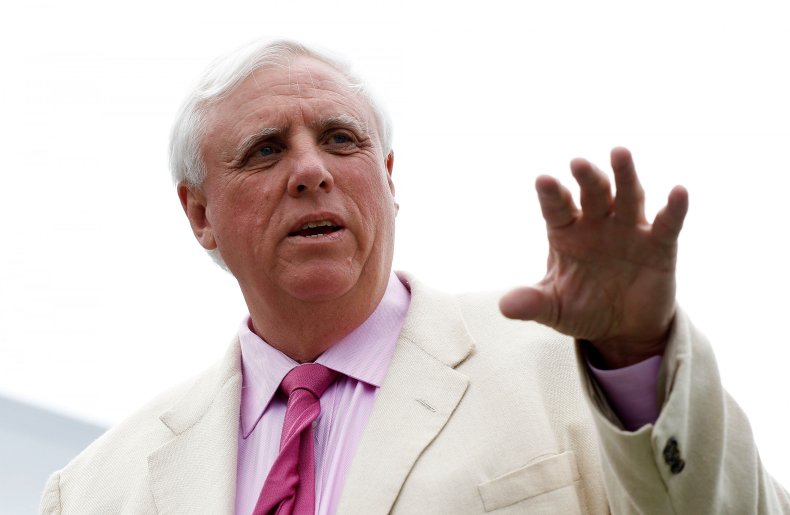 Justice said overseeing the coronavirus pandemic and making decisions on how to respond is something he and other state officials "do not have a playbook for."
"I am trying to balance and keep us all together," Justice said. "Without expressing my personal preferences and whatever, I am trying to keep the state all together."
According to a COVID-19 data dashboard updated Wednesday morning by the West Virginia Department of Health and Human Services, more than 175,600 COVID-19 infections have been reported since the start of the pandemic last year. The state had a 7.3 percent testing positivity rate as of Wednesday, the dashboard showed.
Justice said during the briefing there were 458 confirmed Delta variant cases in his state. The variant, which began spreading through the U.S. earlier this year, is believed to be more easily transmissible than other virus variants.
Justice expressed frustration with individuals who have not yet been vaccinated. About 50 percent of West Virginians have been fully vaccinated against the virus, and at least 60 percent have received at least one vaccine dose, according to state data.
"It's too late, West Virginia. It's too late for you to decide, you know, 'Oh, we should have gotten vaccinated,'" Justice said. "You can't stop this now, what's happened in West Virginia. But you can still save your own life, or lives that are around you, by getting vaccinated."
The Republican governor went on to encourage parents to get their children vaccinated against the virus.
"This thing is here, and it is absolutely running at a high speed. We know how infectious it is, and we know how deadly it can be. And we know it can affect our kids as well," Justice said. "This absolute variant is just not selecting the old—it's selecting all. Parents, listen to me about getting your kids vaccinated. Please get your kids vaccinated."
Earlier this summer, the U.S. Centers for Disease Control and Prevention (CDC) reversed an earlier decision it had made about face coverings for vaccinated individuals and recommended individuals wear masks indoors regardless of their vaccination status. In the weeks since that reversal, some state leaders have reimposed mask mandates in attempts to slow the virus' spread as the Delta variant continues infecting people around the country.
Newsweek reached out to the West Virginia Department of Health and Human Services for comment and will update this article with any response.