A bill passed unanimously through West Virginia's House of Delegates Thursday would upgrade voter fraud charges from a misdemeanor to a felony.
House Bill 4311, now sent to the state Senate, passed through the House by a 94-0 vote, with six delegates absent, to criminalize the act of casting multiple ballots or to "reject or alter ballots in an effort to deceive voters," even as lawmakers in the Thursday session acknowledged voter fraud is exceptionally rare, according to The Associated Press.
Despite a lack of evidence for the continued claims from former President Donald Trump and his allies that the 2020 election was fraudulent and dozens of dismissed lawsuits across state and federal courts, several Republican-led states have enacted restrictions on mail-in ballots and other measures designed to reduce voter fraud, the AP reported.
Republican Del. Tom Fast said in the discussion of the bill that he had heard testimony from people who said they had witnessed voter fraud in his time serving on the House Judiciary Committee, a claim that was disputed by another committee member, Democratic Del. Mike Pushkin, according to the AP.
"We're making a stricter penalty on something we haven't really had any instances of happening, but that's fine," Pushkin said, according to the AP.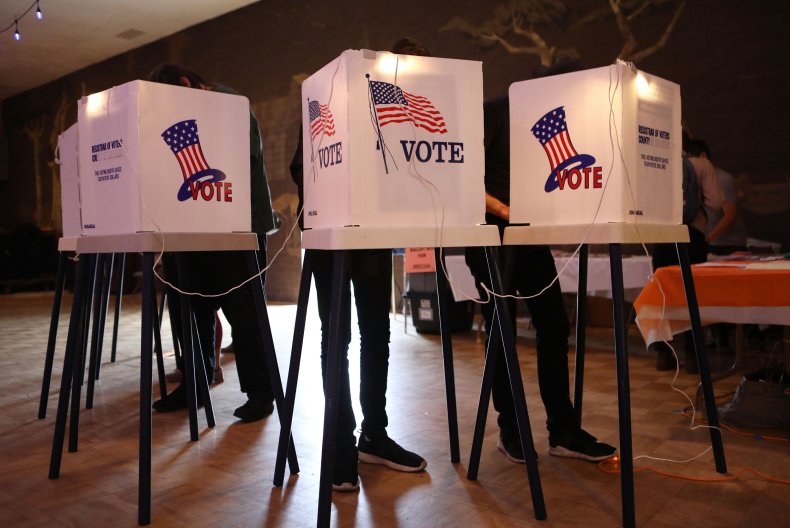 The AP also reported that Pushkin said he would support the bill if the intention is to restore public confidence in elections, but pointed out that others in the state may be actively harming that public confidence.
"But I would go as far as saying if we really want to restore faith in our elections, maybe the chief election officer of the state should probably refrain from standing on the steps of the Capitol with a 'Stop the Steal sign,'" he said, according to the AP.
The election official Pushkin was referring to is West Virginia Republican Secretary of State Mac Warner, who attended a rally for Trump following the 2020 election in Charleston, West Virginia and was reportedly seen holding a "Stop the Steal" sign, according to Metro News in West Virginia.
Warner also supported the state joining a lawsuit that challenged election results in several states across the U.S. that had the end goal of overturning President Joe Biden's victory in the 2020 election, Metro News reported.
In a statement to the AP, Warner said he supported HB 4311 and the efforts to make sure West Virginia's elections were as secure as possible and also responded to Pushkin's comments by saying "political attacks should be saved for the campaign trail."
Earlier this week, the House declined a motion from Del. John Doyle that would have increased access to absentee balloting beyond the measures that were put in place because of the pandemic in 2020, with at least one Republican lawmaker citing the fact that he felt voting in person is more "trustworthy," according to WDVM-TV.