West Virginia and Kentucky Lead 2021's Educational Choice Wave | Opinion
The movement to expand educational choice has been gaining steam in recent years, and 2021 is shaping up to be its biggest year yet.
Legislatures in more than 30 states are considering bills to either create new or expand existing educational choice programs, such as school vouchers, tax credit scholarships and K-12 education savings accounts (ESAs). So far this year, legislative chambers in more than a dozen states have already passed choice bills, and several more are expected to do so in the coming weeks.
Leading the way are West Virginia and Kentucky, where bills to create new ESA policies have recently been signed into law. The progress is historic—until now, no choice bill in Kentucky had ever cleared a legislative committee, let alone an entire chamber. In West Virginia, a legislative chamber had voted for a choice bill only once before. Overall, the Mountain and Bluegrass States are the 30th and 31st states to adopt private educational choice policies.
The ESA bills also represent a shift from a public policy framework of school choice to one of educational choice. This year, nearly two-dozen states are considering bills to create ESAs, which are an improvement over school vouchers and tax credit scholarships because they give families much greater freedom and flexibility to customize their children's education. In addition to private school tuition, ESAs can be used for tutoring, textbooks, curricular materials, online courses, special education therapy and more. Unused funds can even be rolled over to save for future educational expenses.
West Virginia's "Hope Scholarship" program is the most expansive ESA policy in the nation. Four out of the five existing ESA programs—in Florida, Mississippi, North Carolina and Tennessee—are limited to students with special needs. Arizona's ESA makes several additional categories of students eligible—including students adopted through foster care, living on Native American reservations, assigned to a failing district school and the children of active-duty military personnel—but overall, fewer than a quarter of all statewide students are eligible. In total, these five states' programs serve about 30,000 students, clustered in Florida and Arizona.
West Virginia will provide ESAs funded with 100 percent of the state's portion of the average per-pupil expenditure (about $4,600) to every child in the state who is either switching out of a public school or entering kindergarten. The bill puts West Virginia on a path to universal eligibility for educational choice.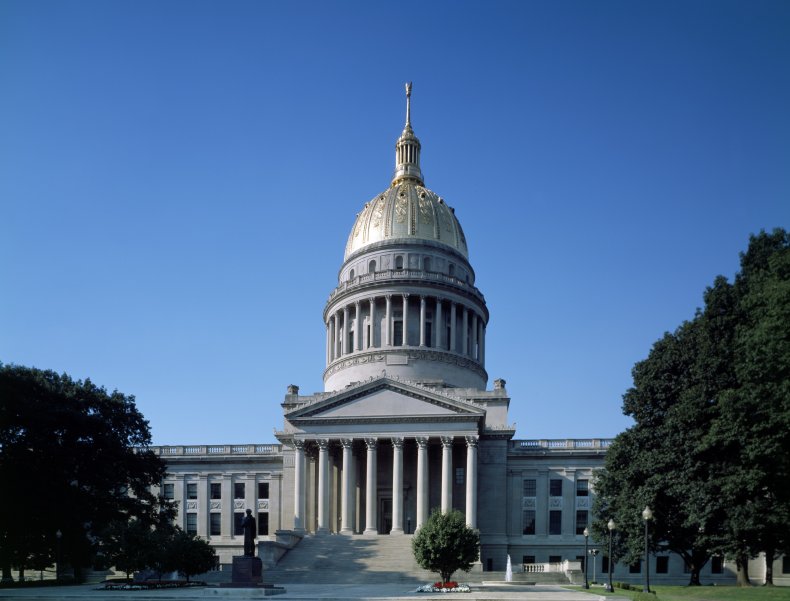 Although not as robust as West Virginia's law, Kentucky's "Education Opportunity Accounts" will still rank among the top educational choice policies in the nation. Kentucky's ESAs will be available to students living in eight counties with a population greater than 90,000 who are from families earning up to 175 percent of the income guidelines for the federal free and reduced lunch program (about $85,794 for a family of four), with the lowest-income families getting first priority.
Kentucky's ESAs are the first to be funded via donations to nonprofit scholarship organizations, for which donors receive tax credits worth 95 percent of their contributions. The legislature approved $25 million in tax credits and capped the ESA values at no more than the base state aid ($4,000), so up to 6,250 students may be eligible in the program's first year.
Other states are close behind. The New Hampshire Senate passed an ESA that would make more than half the children in the state eligible. ESA bills targeted toward disadvantaged populations, such as students with special needs or children from low-income families or in foster care, have also cleared legislative chambers in Indiana, Iowa, Kansas, Missouri and Montana. By the end of the current legislative season, it's possible that the total number of states with ESA policies will more than double.
Meanwhile, the Arizona and Florida legislatures are both considering bills to significantly expand their existing ESA programs. The Arizona Senate passed a bill to expand ESA eligibility to students assigned to Title I schools that serve a high proportion of children from low-income families. If signed into law, about 70 percent of Arizona students would be eligible. Florida lawmakers are considering a bill to consolidate five educational choice policies into two ESAs—one for students with special needs and another for low- and middle-income students and children who have been the victims of bullying and abuse. If adopted, more than 150,000 Florida students would have ESAs—more than five times the number of ESA students nationally today.
The recent burst of legislative activity follows a surge in support for educational choice. Whereas only 52 percent of the general public supported ESAs five years ago, a survey this February by EdChoice and Morning Consult showed that support for ESAs had climbed to 68 percent. Support is even stronger among parents of K-12 students (80 percent) and ethnic minorities, particularly Black (81 percent) and Hispanic parents (83 percent).
Millions of families across the country are clamoring for more educational choice. In West Virginia and Kentucky, at least, legislators showed that they are listening.
Jason Bedrick is the director of policy and Michael Q. McShane is the director of national research at EdChoice.
The views expressed in this article are the writers' own.