West Virginia Woman Dragged Out of Capitol for Reading State Reps Political Donations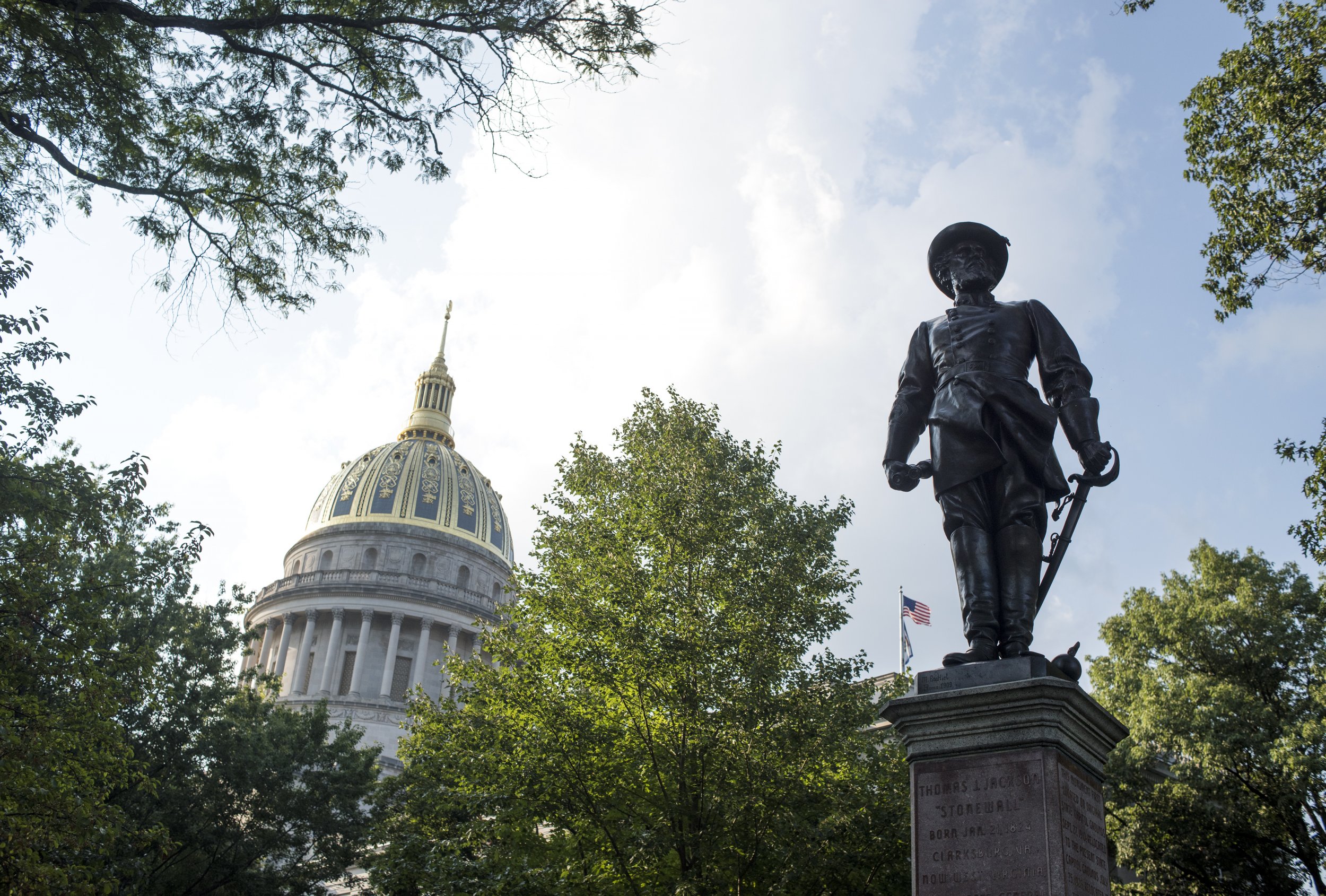 What happens when you read aloud your state representative's political donations from oil and gas corporations during a public hearing on a bill that will likely benefit those same oil and gas corporations?
In West Virginia, you might get dragged out of the building.
On Friday, members of the West Virginia House of Delegates cut off Lissa Lucas during her prepared testimony on a bill that would allow gas companies to drill on minority mineral owners' land without their consent. Current law in West Virginia mandates that companies must have 100 percent approval from all owners in a tract of land before they can begin to extract natural gas and other minerals.
Lucas, a West Virginia native and a candidate in this year's Democratic primary for West Virginia's seventh district, began her testimony at a House Judiciary Committee hearing by decrying the lack of public debate on the Co-Tenancy and Majority Protection Act, or H. B. 4268.
"I have to keep this short because the public only gets a minute and 45 seconds while lobbyists can throw a gala at the Marriott with whiskey and wine and talk for hours to the delegates," Lucas said.
(As reported by Common Dreams, Lucas was referring to the Whiskey, Wine, and Policy Winter Legislative Reception at the Charleston Marriot Hotel on February 7, put on by the Shale Energy Alliance, a pro-fracking lobbying group.)
Lucas went on to read political donations handed out by oil and gas companies to members of West Virginia's Republican-controlled lower house, including John Shott, head of the House Judiciary Committee.
"John Shott. First Energy, $2,000. Appalachian Power, $2,000. Steptoe & Johnson—that's a gas and oil law firm—$2,000. Consol Energy, $1,000. EQT, $1,000. And I could go on," Lucas said.
That's when Shott cut her off.
"Miss Lucas, we ask that no personal comments be made," Shott said, to which Lucas replied, "This is not a personal comment."
Shott disagreed.
"It is a personal comment, and I am going to call you out of order if you are talking about individuals on the committee," he warned. "If you would, just address the bill. If not, I would ask you to just step down."
Lucas disobeyed and went on to list out oil and gas campaign donations given to Delegate Jason Harshbarger, who since 2005 also works as a technical specialist for gas storage for Dominion Resources. Lucas will face off Harshbarger this November for the seat from Ritchie County if she wins the Democratic primary in May.
"About 40 percent of his [campaign contributions] comes from the oil and natural gas industry," Lucas charged.
That's when Shott pulled the plug and ordered her mic be cut off. Two security guards approached Lucas and told her she needed to leave.
"I want to finish," Lucas told them.
When the guards told her that wasn't possible, Lucas relented.
"Drag me out, then," she said.
The bill successfully made it out of committee later that day. It is expected to pass in both West Virginia's lower House and state Senate. Governor Jim Justice, a Republican, says he will sign the bill into law.
According to the U.S. Energy Information Administration, West Virginia is the "ninth natural-gas producing state in the nation, with gross withdrawals of almost 1.4 trillion cubic feet of natural gas."
Most of that natural gas is extracted through fracking, an environmentally intensive method of drilling that has been shown to pollute nearby rivers, lakes and streams across West Virginia and severely damage many of its public roads.
For years, oil and gas companies have pushed West Virginia to change its oversight over drilling rights, claiming that current regulations are unreasonable and stifle gas drilling projects.
In an op-ed for The Exponent Telegram, a daily newspaper in Clarksburg, West Virginia, published on Saturday, two oil and gas executives—Anne Blankenship, executive director of the West Virginia Oil and Natural Gas Association, and Charlie Burd, executive director of the Independent Oil and Gas Association of West Virginia—also argue that the bill would bring fantastic benefits to the state and its residents.
"It's time to modernize our antiquated oil and natural gas regulations to bring them in line with current drilling technology," Blankenship and Burd write. "The Co-Tenancy and Majority Protection Act will do just that while creating revenue and jobs that will benefit all involved: mineral and property owners, local communities and the state as a whole."
Lucas and other detractors argue that, as a whole, oil and gas firms have not provided enough jobs or tax revenue to justify damage wrecked upon the state's ecosystem in the pursuit of profit.
Many landowners also worry that the bill will allow corporations to drill and develop on their property because they do not own the mineral rights underneath it.
As one major landowner who does not own the minerals on his property told The Charleston Gazette-Mail on Friday, "Under this new law...I won't have any say, and all I want is peace and quiet. I don't want development on my land. I don't want the environmental damages, the traffic and the noise and I don't want the pollution it causes."
Lucas agrees, adding that such an intrusion would essentially allow corporations to infringe upon West Virginians' constitutional property rights.
"West Virginia property rights are split—you might own surface rights, but someone else might own your mineral rights," she told Newsweek. "At the moment, we have the right to say no or hold out for a better deal. This bill is essentially giving corporations the ability to enact eminent domain."