Convicted Pedophile to Remain in Prison After Mailing Rape, Bomb Threats to Judge and Probation Officer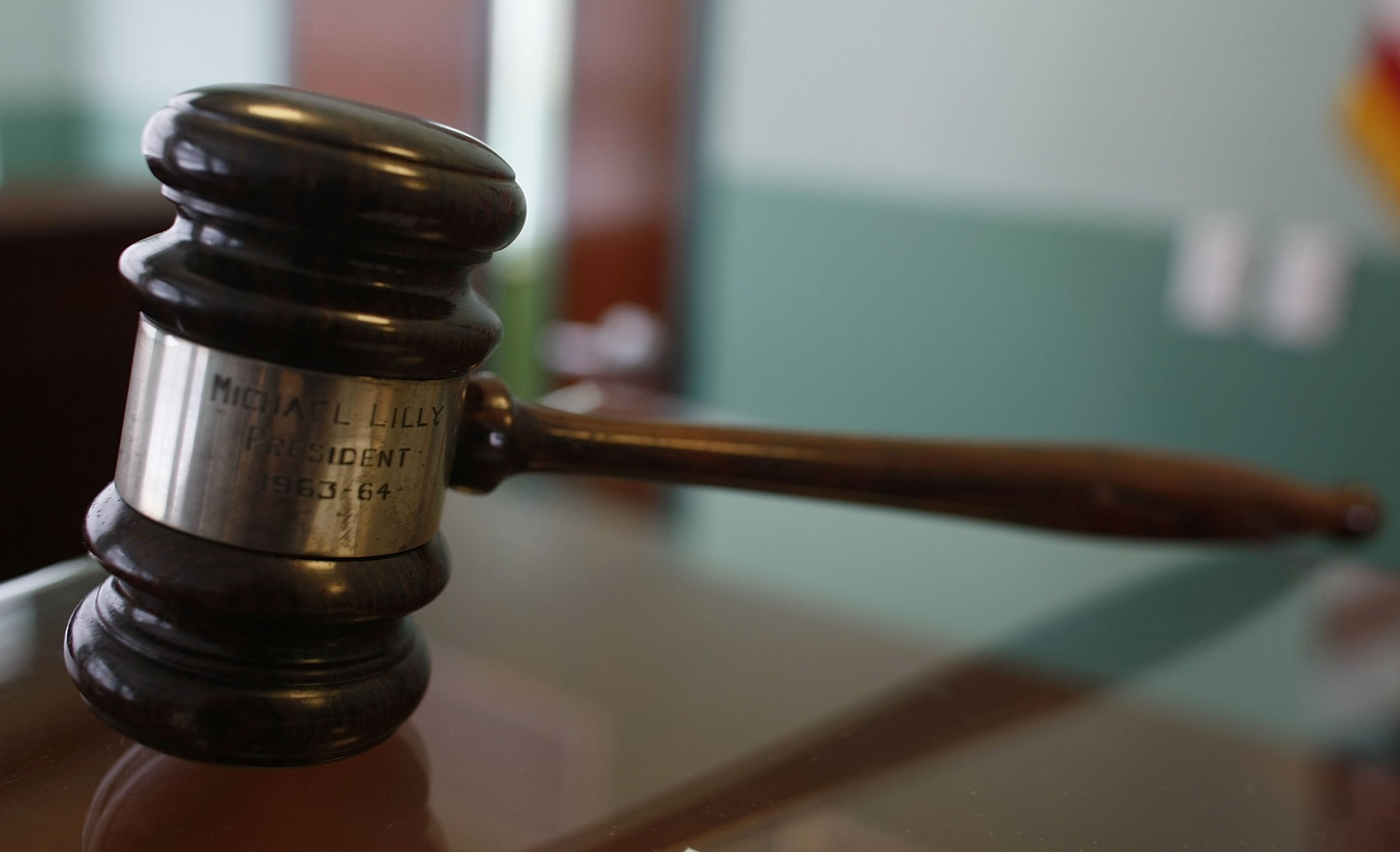 A convict's letter campaign bought him several more years in the big house.
Months before he could have been freed from prison, serial pedophile Kelly Crosby, whose victims ranged in age from 2 to 14 years old, was convicted federally for penning a series of screeds over a two-year period—declaring his hatched plans to bomb a West Virginia courthouse and then go on a spate of rapes against several targets, including his probation officer and the wife of the sentencing judge while forcing him to watch.
In one threatening letter reviewed by Newsweek, Crosby wrote in craven detail how he would rape his probation officer and use her handcuffs to shackle her to the bed before torturing her sexually.
Then Crosby's letter details his determination to go on a killing spree.
"Find me a gun someplace, I [sic] go in the courthouse on a shooting rampage. Get on the internet to find out how to make a bomb so I can blow the courthouse up. Hijack a plane and crash it into the White House killing the [sic]," he wrote in one almost-illegible letter back in 2014, according to a exhibit filed in a federal court in Charleston West Virginia.
Before the letters were flagged, the 35-year-old convict was up for release to society next summer, federal prison records show.
Crosby began serving time in March as a federal prisoner and will be held for many years to come after a North Carolina federal judge (relying on a psychiatric evaluation from four independent doctors) determined the convict to be a "sexually dangerous person" and handed him "additional imprisonment in a federal institution," according to a release.
Prosecutors from the U.S. District Court Eastern District of North Carolina suggested in the release that the move to remand Crosby fell under the Adam Walsh Child Protection and Safety Act of 2006, which is a legal mechanism to keep people suffering from "serious mental illness...or have difficulty refraining from sexually violent conduct or child molestation" from being allowed to return to society.
Newsweek's attempts to reach Crosby's federal defender were not immediately returned by the time of publication.
Crosby landed on law enforcement's radar a decade ago when he was caught convincing a 13-year-old girl to send him emails with six nude selfies. Crosby pleaded guilty in West Virginia in 2008 to one count of using a minor in filming sexually explicit conduct, court records show. He was sentenced to a decade in state prison and was to be tattooed on the Sex Offender List for 50 years.
The sexual predator's victims, court records confirmed, involve molestations to "15 minors, ages 2 to 13," according to the man's psychiatric evaluation.
The four independent psychiatrists' assessments concluded that Crosby suffered from a range of disorders, including pedophilic, sexual sadism, exhibitionism, fetishistic, and borderline personality. The judge in his case decided that the man's "repeated acts of child molestation, his offending while on supervision" proved that he would have "serious difficulty refraining from sexually violent conduct or child molestation" if he were granted release.
Crosby admitted during the evaluation that if he were released, he would be caught "taking pictures of children at malls and viewing photographs of nude minors on public computers…and unable to control sexual urges...," according to the court documents.
After serving only four years in state prison, Crosby was released and put on probation. However, it took less than six months in civilization for the felon to violate the terms when he disassembled his GPS device, used a cell phone and established a secret Facebook account, according to the Stipulation of Facts Supporting Voluntary Civil Commitment.
He was sentenced to two years hard time two years later, according to court records.
On March 26, 2012, West Virginia State Police learned about three original letters Crosby wrote, including one he attempted to send to his sentencing judge, threatening "to rape the judge's wife as the judge watched prior to killing the judge"; a letter to his underage victim in his 2008 conviction for the nude photo email in which "Crosby expressed his intent to rape her"; a letter to a former probation officer in which he "expressed his intent to rape her," the court papers show.
"When I get out I am going to do my best to get you alone and rape you, going to take my time and make it last for hours," he wrote to the officer in the two-page letter reviewed by Newsweek.
"Best take me serious cause [sic] I am crazy enough to do this," he wrote in the letter cited in an exhibit from a parole violation matter after Crosby was sentenced in 2015 for mailing threatening communications after violating his probation three years earlier.
He ended the letter with more malice.
"Reason I had my hand over my child's nose and mouth at the same time is [sic] see what my brother went thru [sic] when he was killed… God Loves You. God Bless You. RIP."