West Virginia Republicans Vote Against Banning Breast Enlargement for Teens
West Virginia Republicans pushing for a bill prohibiting gender-affirming surgery for trans teenagers in the state are now opposing a Democrat-proposed amendment asking to expand the ban to include breast surgery for cis teenagers.
The text of the initial bill, HB2007, asked to amend the 1931 Code of West Virginia by adding a new section prohibiting certain medical practices. These would include irreversible gender-affirming surgery and gender-altering medication like puberty-blocking medications for trans teenagers under the age of 18, even with parental consent.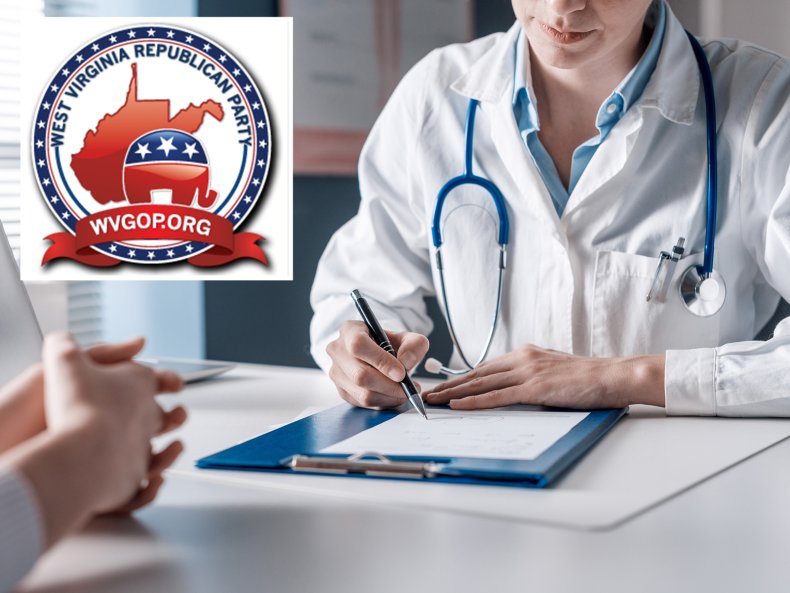 The bill was introduced to the House on January 12. However, it got stuck in the West Virginia House of Delegates when Democrat legislator Kayla Young asked for an amendment.
This would expand the ban to "any non-medically necessary elective surgery done for cosmetic purposes not associated with correcting a birth defect, physical injury or deformity" for teens under the age of 18.
"Didn't have getting up and yelling about 'only care about protecting straight kids who want boob jobs' on my bingo card this year, but here we are," commented Young on Twitter on Thursday after proposing the amendment.
Minors can currently undergo cosmetic breast implants with a parent or guardian's consent and the approval of a surgeon, according to the Harvard T.H. Chan School of Public Health.
The amendment failed to pass twice, receiving the support of only 11 and 12 Democrats and absolutely no Republicans, with 86 GOP members and a sole Democrat voting against the amendment.
"A Republican is arguing, 'I think there is care that a lot of people think is cosmetic that is actually medically necessary'. AND THAT'S THE WHOLE DAMN POINT DUDE!" trans-rights activist Erin Reed wrote on Twitter about the Republicans voting down Young's amendment.
"87 Republicans vote NOT to ban boob jobs for cis teens, only for trans teens," Reed added in a later tweet.
Young tweeted that she stood with her healthcare provider, Cabin Creek Health. It wrote on Twitter that the House bill "as currently written, will harm some of West Virginia's most vulnerable people—some of them our patients. It will encourage the drive of young professional minds out of the state and decrease retention of young families."
The healthcare provider added: "This bill divides us all."
As the legislation continues to advance in the West Virginia House, Young called it "pointless" and said it "will kill kids."
A public hearing held on Thursday about the bill, including statements from medical doctors and activists, raised fears that the new legislation, should it pass, would harm children in West Virginia.
The bill was originally sponsored by 11 West Virginia Republicans legislators—Geoff Foster, Mike DeVault, Jordan Maynor, Geno Chiarelli, Elias Coop-Gonzalez, David Adkins, Charles Horst, Eric Brooks, Guy Ward, Wayne Clark and Todd Kirby.
The bill fits within the greater trend of a nationwide push by Republicans to limit trans and LGBTQ rights across the country in recent months. Party representatives have tried to ban drag performances—including drag-queen story hours—and limit education around trans rights and gender identity in schools.
In January, Republican legislators in West Virginia introduced two bills prohibiting obscene and sexually explicit materials in or within 2,500 feet of the state's schools. They barred children from performances with trans people and drag artists.
The bill defines "indecent displays of a sexually explicit nature" in part as "any transvestite and/or transgender exposure, performances or display to any minor."
In early January, a district judge in West Virginia upheld a state law barring trans athletes from competing in girls' school sports.
Update 2/3/23, 7:35 a.m. ET: This article was updated with additional background information.