Convicted Coal Baron Running for Senator Seven Months After Being Released From Prison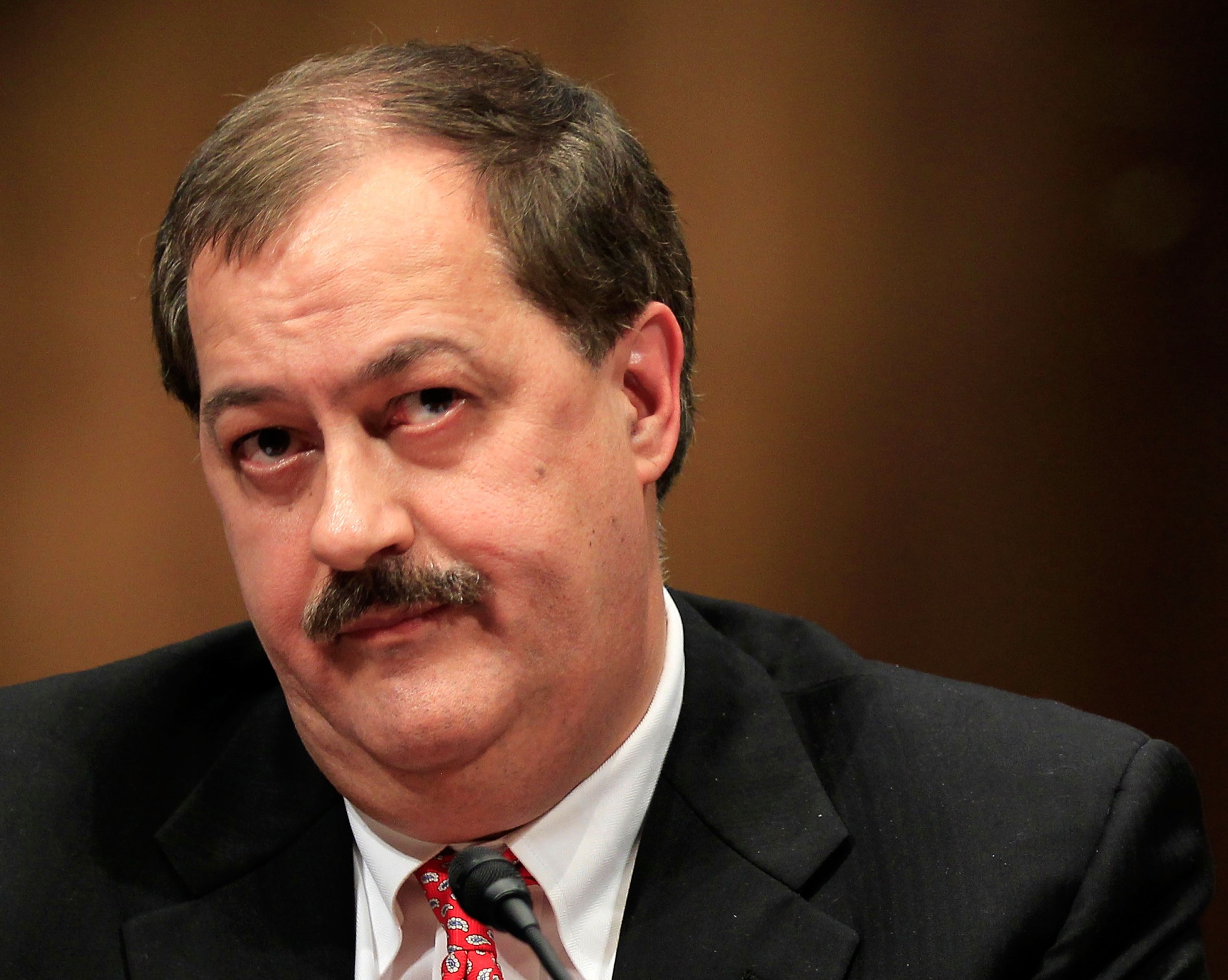 An infamous 21st century coal baron just got out prison, and now he wants to be on Capitol Hill.
Don Blankenship, a former CEO of Massey Energy who spent a year behind bars for conspiring to break mine safety laws related to an explosion that killed 29 miners in 2010, wants to be West Virginia's next U.S. senator starting in 2018.
Blankenship was released from prison seven months ago. According to local news reports, he will be running as a Republican against an incumbent senator, Democrat Joe Manchin.
Blankenship's 2015 conviction followed a law enforcement investigation of the Upper Big Branch Mine disaster of 2010, when 29 men died in an explosion. Investigators concluded that Blankenship was reckless in his handling of the company and would often order his subordinates to stifle safety inspections at mines. (The year prior to the explosion, federal inspectors shut down the mine for safety violations 48 times.)
Ultimately, Blankenship was found guilty of conspiring to violate mine safety laws and regulations, and he spent a year in federal prison. Soon after he was released, Blankenship began running ads on local TV stations professing his innocence and advancing conspiracy theories about his conviction.
Blankenship has also claimed that he was a "political prisoner" and that the powers that be do not want to see him succeed.
"I was an 'American Political Prisoner' and that is a fact which is both self evident and easily proven by forensic science," he tweeted on November 8.
Blankenship's newest ads contain what he believes to be groundbreaking disclosures about his criminal case. "We will be putting out a new ad tomorrow morning on TV, Facebook, and more. It will be a shocker. Government corruption is pandemic and obvious," Blankenship tweeted on Wednesday night.
To Hoppy Kercheval, a columnist for the WV Metro News, Blankenship's intentions are clear: "It is evident that Blankenship's desire to reopen the UBB probe is far more important to him than becoming a U.S. senator. For now, at least, the candidacy appears to be a means toward that end."
On Wednesday, Manchin's campaign said in a statement that Blankenship's run was orchestrated by the leadership of the Republican Party: "Joe Manchin is focused on working in the Senate for West Virginia families, not campaign politics. He won't be distracted by [Senate Majority Leader] Mitch McConnell's backroom deals in Washington, D.C."
West Virginia Attorney General Patrick Morrisey, who is also running against Manchin, said in a statement Wednesday that he "welcomes anyone into this contest."
The Republican primary in West Virginia will take place on May 8, almost a year to the day of Blankenship's release from prison.