West Virginia's Opportunity is Here | Opinion
While watching college basketball this weekend and rooting for the Mountaineers, a television ad that aired several times caught my eye. Competition was heating up off the court, too.
The ad was from a state that neighbors us in West Virginia and it touted their great business-friendly environment. Again and again, I heard the voiceover proclaim their state is for leaders, not followers.
Game on. Time for talk is over.
Competition among states for jobs, for business growth, for economic opportunity—and economic freedom—will be fierce as Americans chart our path toward a post-pandemic recovery.
Our state must be bold in our thinking, strategic in our game plan. We may never have an opportunity like this again. The spotlight is on West Virginia because of how we've handled the COVID-19 pandemic—we saved lives with the most effective vaccine program in the nation, built in part on the strength of our independent pharmacies. We have kept our economy moving, and we can't let up now.
That's exactly why now we are advocating a plan that provides West Virginians with more of their hard-earned money through much-needed tax relief by becoming the first and only state in the mid-Atlantic or Northeast to eliminate state income taxes. It begins with a 60 percent personal income tax cut in the first phase and a complete repeal of the state personal income tax over the next three years. The result: Delivering an additional $1,087,000,000 in the hands of West Virginia households, lifting up our small businesses and accelerating consumer spending.
Unlike a one-time check from Washington, D.C., eliminating the personal income tax sets West Virginia up for long-term, sustained economic prosperity. Under this plan, residents retain more of their income, empowering the people of West Virginia to become more economically independent. It puts purchasing power into the hands of residents, rather than within reach of special interests.
The median household income in West Virginia is $46,711, which means most families will take home $650 to $799 more annually if this tax relief is passed. Additionally, households with $35,000 or less will receive automatic cash rebate checks. Even those that do not pay income tax will receive a substantial rebate check.
The COVID-19 pandemic has had a devastating impact throughout West Virginia. But it has pushed each of us to work even harder to help residents recover, and we now have an unprecedented opportunity to spark an economic renaissance, the likes of which this state hasn't experienced in decades.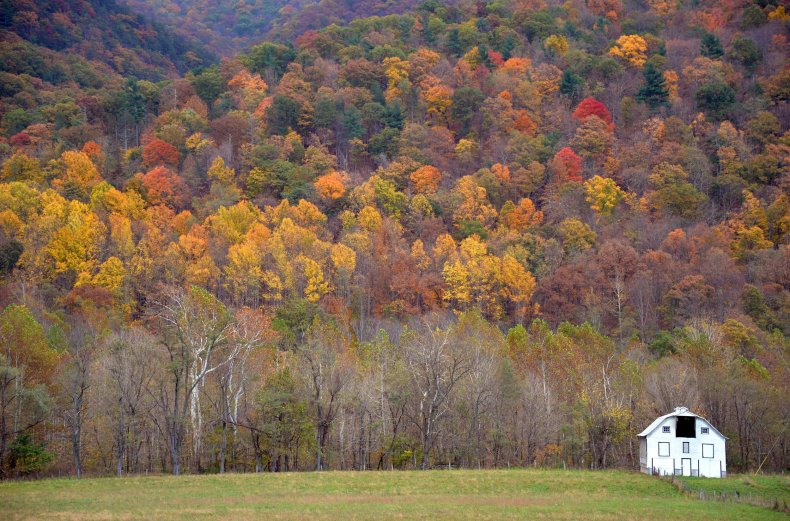 By leading the way on a short- and long-term solution, West Virginia is reimagining what the post-pandemic recovery can mean for large and small businesses in the state. This plan helps West Virginians immediately and creates an incentive for residents in neighboring states—and beyond—to relocate and experience the benefits of living and working here.
Business growth and new jobs are destined to come, too, with the income tax cut and repeal being part of a comprehensive plan to position West Virginia as a more friendly economic environment. With more money in residents' pockets, small businesses will thrive again, and larger companies will recognize the opportunity to tap into a growth market.
This is also an investment in future generations here in West Virginia.
For too long, we have witnessed a brain drain as our brightest young minds either attend college elsewhere or move out of state upon graduation. While the U.S. population has doubled over the past 70 years, West Virginia is the only state to witness its population decline during that time.
That's the type of challenge that requires innovative thinking and a problem-solving approach. We cannot allow status quo and the special interests who champion stale ideas to protect their own pockets to dictate what our post-pandemic recovery looks like. If we are going to reverse the population trend, it begins with illustrating that we care about our residents and want them to succeed economically in West Virginia. It would be disingenuous as leaders to claim we want to create a more economically friendly environment and then do nothing meaningful to empower West Virginians.
Our neighboring states and beyond have already proven they will fill the gap if we don't act urgently.
Our plan to return more money to West Virginians is the first step toward showing not only our residents, but all Americans, that we are investing in the future of this state by investing in the future of economic independence, prosperity and growth.
Leadership is not proven by a television ad. It's proven by action.
Jim Justice is the governor of West Virginia.
The views expressed in this article are the writer's own.