Western Leaders to Stay Away From Chinese World War II Commemorations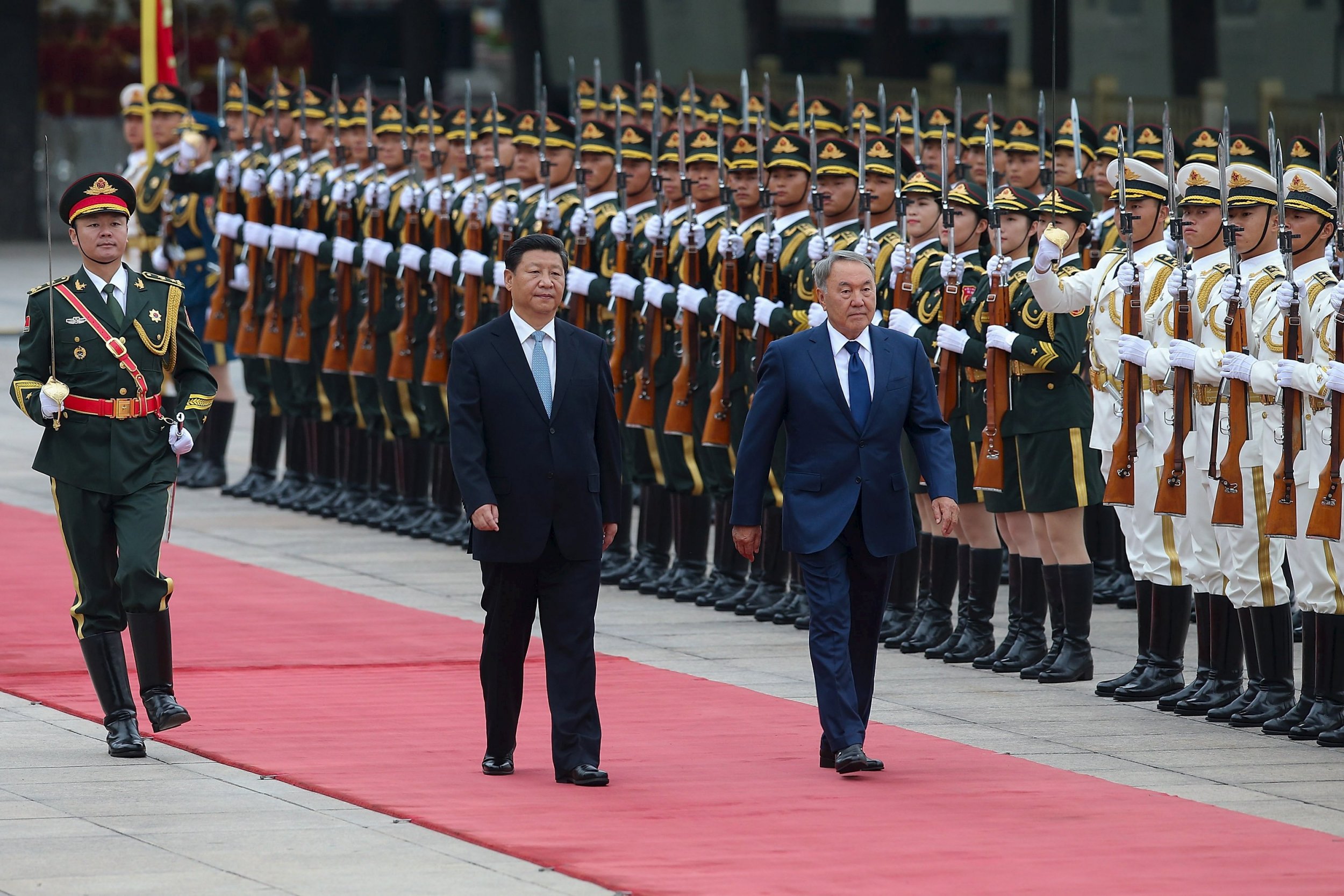 China will commemorate its World War II Victory Day this Thursday, but the enormous military parade will be missing a few key guests.
The parade, which will be held on September 3 to mark 70 years since the end of World War II and China's defeat of Japan, will see 12,000 troops march across Tiananmen Square as aircraft fly overhead. In March, Chinese Foreign Minister Wang Yi said "invitations to the leaders of all relevant countries and international organizations" were sent, but neither President Barack Obama nor Japanese Prime Minister Shinzo Abe will be present. China said Abe was sent an invitation, but Abe's office said it never received one, The Wall Street Journal reported.
Leaders of some of the most powerful countries that fought alongside China to defeat Japan in World War II will not be present, instead sending ambassadors or other government ministers. The U.K., U.S. and France are sending other representatives; Czech Republic President Milos Zeman will be the only leader from the European Union at the parade, The New York Times reported Monday.
Western leaders have been reluctant to attend the commemorations over fears it will be used to undermine Abe and promote China's military might. Chinese state broadcaster CCTV refers to event as the "70th anniversary of victory of Chinese people's resistance against Japanese aggression and world anti-fascist war."
Russian President Vladimir Putin, Venezuelan President Nicolás Maduro and former British Prime Minister Tony Blair will be present, according to Chinese officials. Sudanese President Omar Hassan al-Bashir is also scheduled to attend. Al-Bashir was indicted by the International Criminal Court in 2010 on charges including genocide and war crimes and has a warrant out for his arrest. China is not a signatory to the court.
North Korean leader Kim Jong Un was also invited but will not attend, Chinese officials have confirmed.
Around 1,000 troops from 17 countries will also participate in the parade, according to The New York Times. Belarus, Cuba, Egypt, Kazakhstan, Kyrgyzstan, Mexico, Mongolia, Pakistan, Serbia, Tajikistan and Russia will send around 75 troops, while smaller formations will be sent from Afghanistan, Cambodia, Fiji, Laos, Vanuatu and Venezuela.
United Nations Secretary General Ban Ki-moon will attend the ceremony in China, "as he has done in Poland, in Ukraine [and] in Moscow," spokesman Stéphane Dujarric confirmed during a U.N. press briefing on Monday. Japan's foreign ministry has expressed "strong displeasure," over Ban's decision to attend according to Japanese media. An editorial in Japanese newspaper The Asahi Shimbun said China, like Japan, has to learn from its history and move beyond its differences with Japan.
"That is important for relegating the era when people's lives were treated with no respect to the past and reaffirming the basic idea of human rights, which respects each individual as a human being," the editorial said.
According to China's deputy foreign minister, Zhang Ming, "the commemorations do not target any specific country, neither today's Japan nor the Japanese people in general." Japan occupied China from 1937 to 1945 in the Second Sino-Japanese War.
Attendance at China's parade will mirror that of Russia's annual Victory Day parade, which was held on May 9. Greek Prime Minister Alexis Tsipras was the sole Western leader in attendance at Russia's parade, which Chinese President Xi Jinping attended.
China also plans to showcase its military prowess during the parade and will demonstrate fighter jets, helicopters and ballistic missiles, according to The Wall Street Journal.
The parade comes three weeks ahead of Xi's first official state visit to the United States.