Western Wall Streaker's Mother Demands Privacy, Calls For Images To Be Removed From Web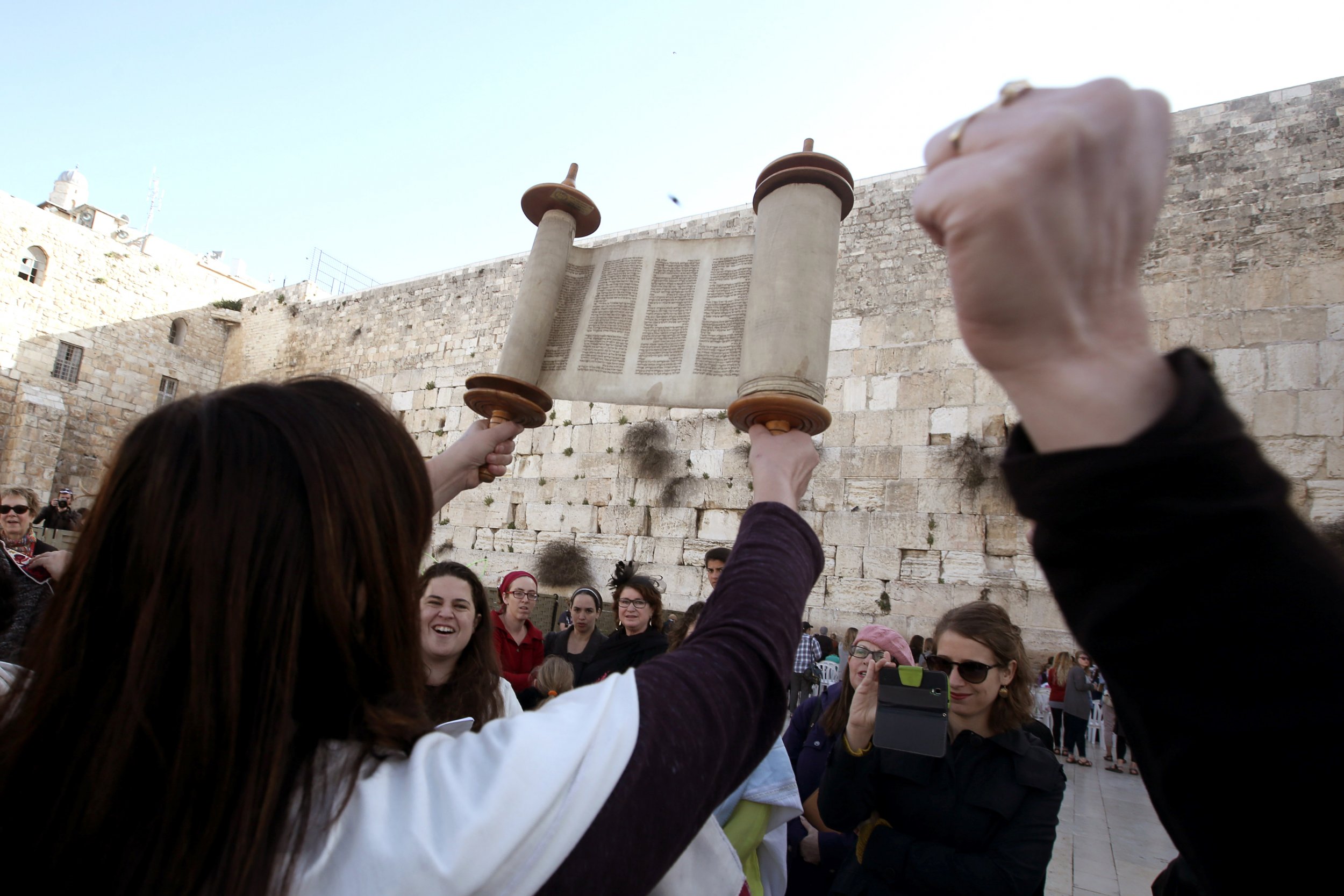 The mother of a 23-year-old woman who stripped naked at the Western Wall Plaza in Jerusalem on Sunday, shocking worshippers, has demanded privacy for her daughter after images and footage spread across the internet.
The mother, whose identity has been hidden along with her daughter's, cited mental health issues for her daughter's act rather than a political statement at the wall.
In the video, the woman runs toward the men's section at the wall, shouting "Go away, this is a sacred place!"
An Orthodox Jewish woman tries to cover her body, but the woman resists, continuing her drive to the men's section. Security guards at the section then stopped her, removed her and attempted to clothe her. Bystanders shouted: "This is a modest place!"
"We are asking for mercy, to be left alone, this was not an act of provocation," her mother told Israel's Channel 2, The Jerusalem Post reported. "We are asking that the images stop being shared online."
Read more: Outrage at Jerusalem's Western Wall after woman strips naked
Small groups of activists in Israel have called for a mixed area at the wall, where men and women are presently separated into their own prayer sections for religious reasons. Gender segregation is common at Orthodox Jewish synagogues.
Strict dress codes are implemented at the Wall, with women and men having to cover their shoulders with prayer shawls.
The Wall is part of what remains of the ancient Second Temple compound and is the closest location to the holiest shrine in Judaism, the Temple Mount. Jews cannot pray on the Temple Mount under longstanding agreements. It sits in East Jerusalem, the territory Israel occupied in the 1967 Six-Day War.